To state that 2017 was a pivotal year for Nintendo would be an understatement. After almost a half decade of struggling with the Wii U, the Big N was putting all their chips into a new console — and to help sell the masses on said console, they needed a knockout lineup. Nintendo unloaded nearly their entire arsenal for the Switch's first year — Breath of the Wild, Mario Odyssey, Splatoon 2, ARMS, Xenoblade 2, and a host of smaller titles like Fire Emblem Warriors alongside notable ports like Mario Kart 8. They came out guns ablazing, and as a result the Switch had maybe the greatest first year of any console year ever.
So going into 2018, Nintendo had plenty of wiggle room to flex the Switch's power. They didn't need month after month of show-stopping releases to quell the naysayers anymore. And the end result was a year that was much quieter as far as big releases went. There were some prominent titles, of course, but not much approached the ammunition of that 2017 lineup — it'd be silly to claim it compared in terms of overall quality. But to call it a downturn year or a wash would be even more foolish.
The year of the "AA"
Within the wider game industry, the denomination of "AA" games has grown increasingly prevalent, in reference to modestly budgeted games still helmed by teams of a sizable chunk, neither containing the extravagant production of AAA games nor the scrappy inventiveness of indie titles. It's a bit of a nebulous term in current nomenclature, but I would say the core principle of the idea — a game with a value and size that lies somewhere between individual artfulness and collective manpower — defines a good number of bigger Switch titles this year.
A perfect example of this is Octopath Traveler, one of the games revealed all the way back in the initial January 2017 Switch presentation, which struck a particular chord with its mixture of old school JRPG design and pixel art, and a really unique art style and sensibility with regards to its structure. It had the value (in both production and play time) of a bigger budget title, but with a certain verve towards the unconventional, garnering both critical praise and a sizable fanbase.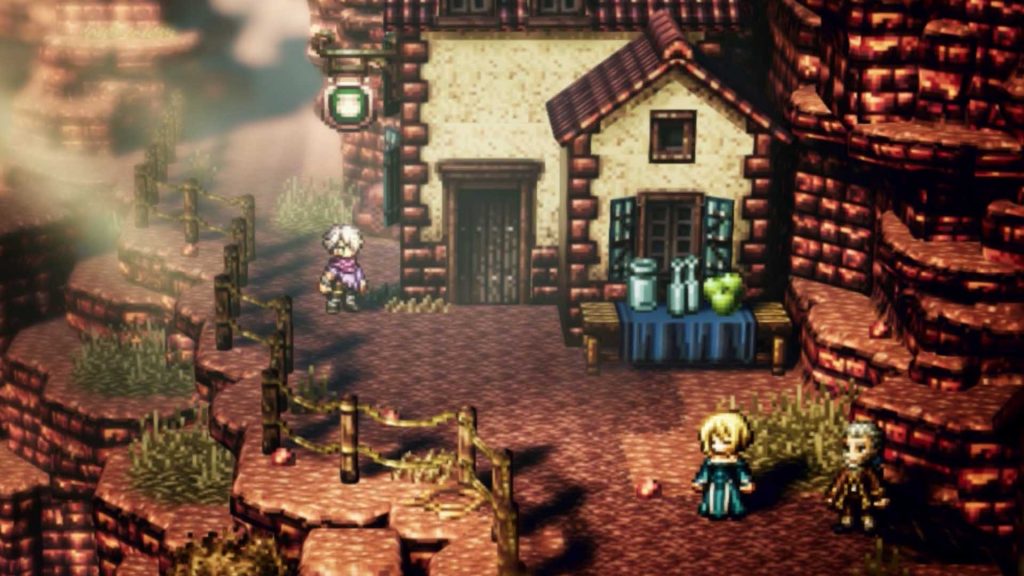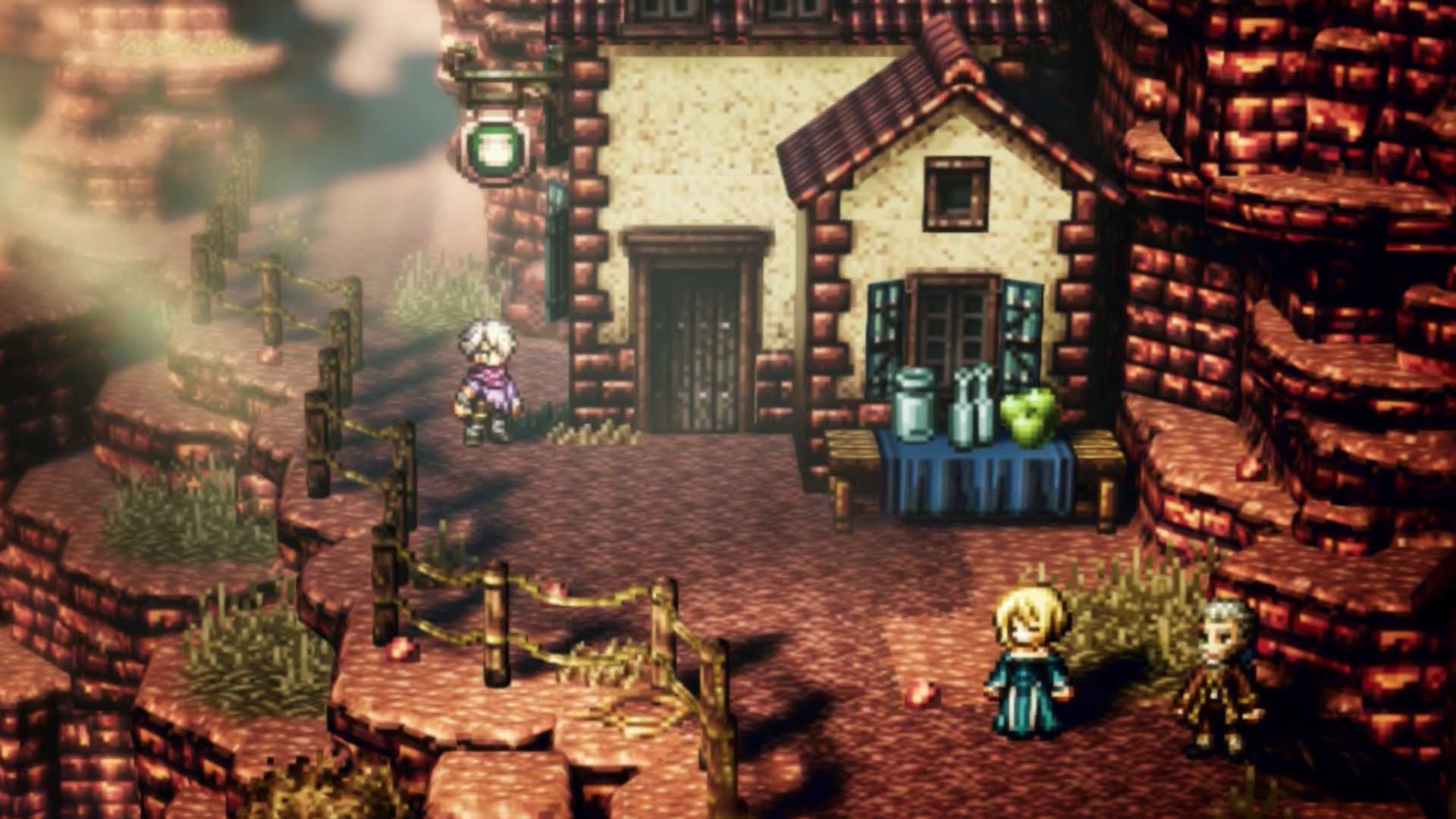 And though it could be me stretching things a bit, I'd argue that Pokémon: Let's Go is an example of this principle of this in action as well. Downsizing certain core elements of the series and going on to experiment in a style that served as a hybrid of GO and the main series, it ended up creating an experience that — while drawing ire from certain crowds — proved enticing and perhaps even refreshing to more casual Pokémon players. It's not as "artsy," perhaps, but I would hesitate to consider it a full-fledged Pokémon game in the same vein as a Gen starter.
While not every notable Switch title fell into this purview, the "slightly smaller than usual" paradigm holds up for a number of releases. Mario Tennis Aces provided a good Mario sports title for the first time in a while, and Super Mario Party finally brought the series back to its former greatness. Kirby Star Allies was a rough-around-the-edges-but-still-flawless-because-it's-Kirby title that celebrated the series' long history. None of these will likely go down in "Top 10 Switch games" going forward, but they did well in filling out the release schedule during stretches without megaton hits. Speaking of…
The year of more ports
It's been an accusation hurled at the Switch from early on, but there's no denying that the console is still very much a port machine. Even so, there was a marked shift from straight up Wii U copy-pastes to ports from a variety of platforms, including games that Nintendo faithful likely wouldn't have tried before.
As far as the Wii U titles went, the only real notables were Donkey Kong Country: Tropical Freeze and Hyrule Warriors: Definitive Edition, both of which having some sort of addition to entice newcomers (whether it be BotW outfits or the instant-meme "New Funky Mode"). Tropical Freeze is — and was — a great platformer, and HW is still very much the potato chip of video games, being completely lacking in nutritional value but good for those moments where you need a bit of self-care.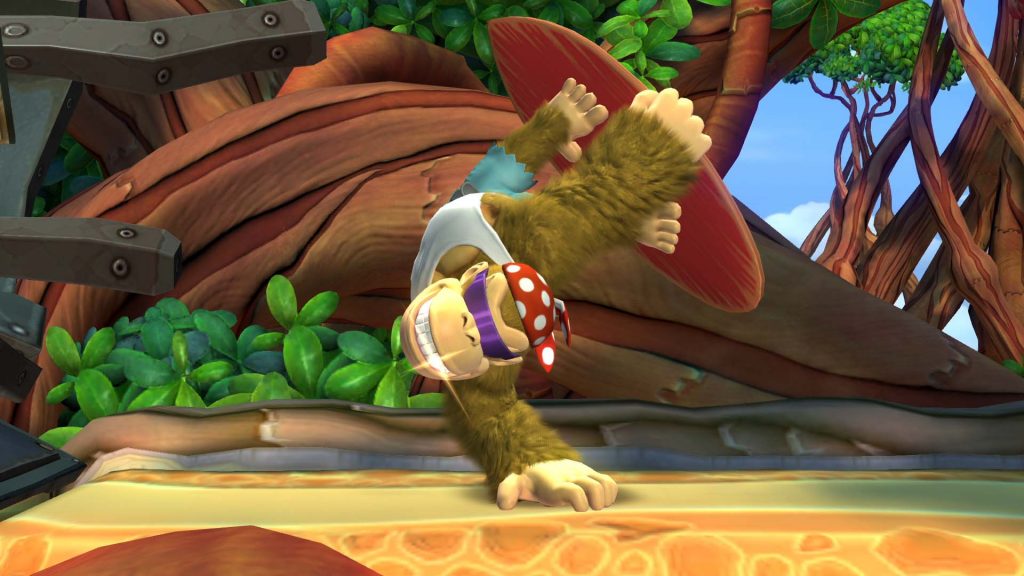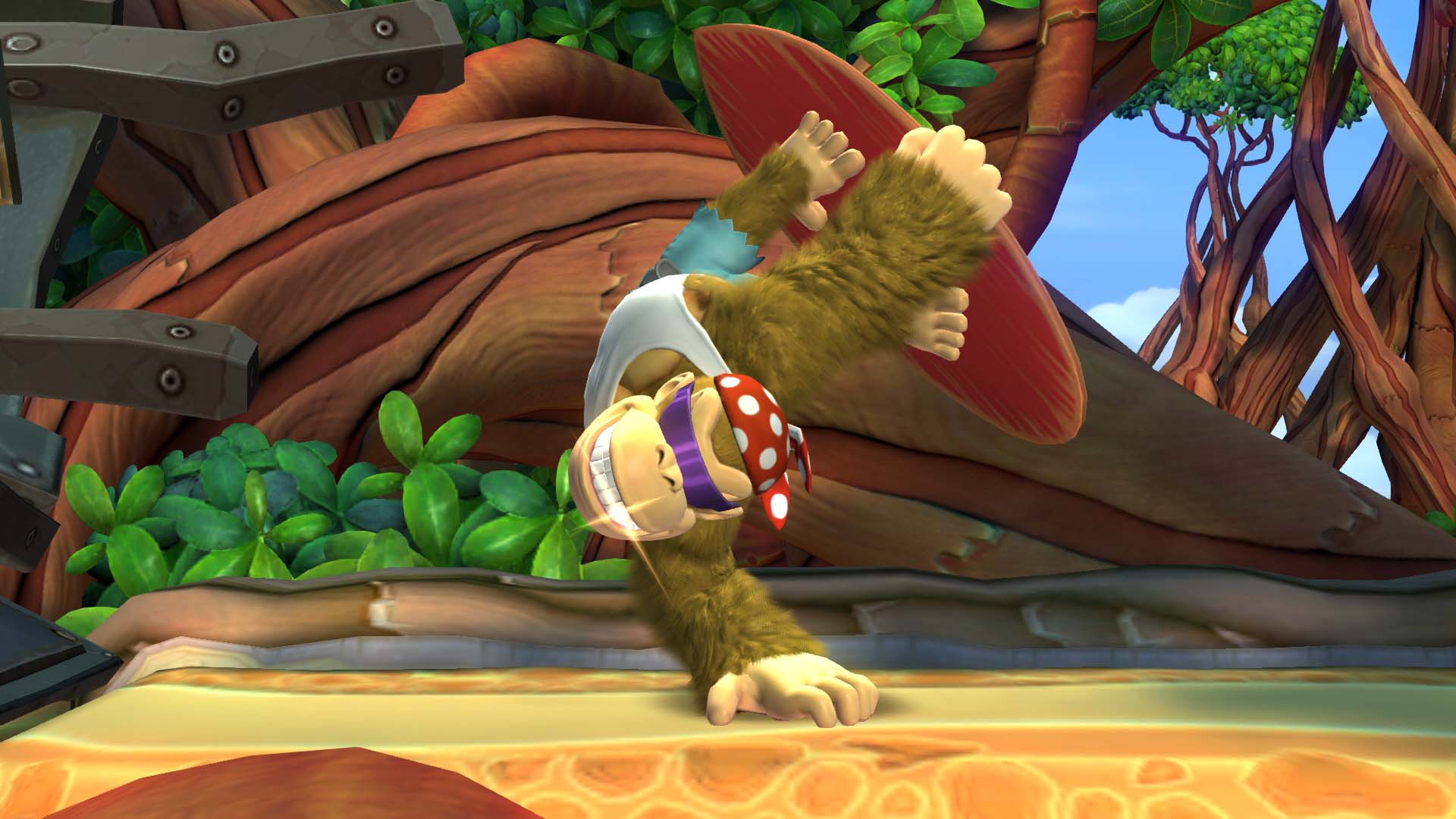 It was other ports that proved a bit more noteworthy in the long run, however. Last year's indie darling Hollow Knight showed that it could do Metroidvania better than Metroid. Diablo III made a splash on the console mere hours before the franchise's prospects became the object of ire due to a mobile debacle. Dark Souls made its way over to a Big N console for the first time, though several months (and with notably worse audio) than PS4 and XB1. Monolithic indie megahit Undertale debuted on Nintendo hardware, as seemed finally proper. The World Ends With You got a remix with… mixed results. And Ōkami HD finally achieved its destiny, having touch screen controls that provided the definitive version of a definitive game.
The port situation is still lacking, however, as Mother 3 is still nowhere to be found. And no, I will never shut up about it.
The year of the expansion
Nintendo's handling of DLC is… uneven but generally positive. Aside from the occasional mispricing (lookin' at you, Fire Emblem Echoes!), most of their post-launch work has some love and care put into it, generally ensuring it's worth the price of admission. But 2018 is maybe the first year in company history where I'd say that the DLC produced wasn't just "kinda good" — it was exceptional.
To begin, a number of games have free content updates sprinkled throughout the year. Super Mario Odyssey got a unique Balloon World that tested players' inventiveness, speed, and control in equal accord. Splatoon 2 continued its splattering of weapons, maps, and Splatfests. Xenoblade 2 got some nice new features like New Game Plus and cameos from the stars of previous Xeno titles. Kirby Star Allies got a few packs containing legacy characters, complete with new and unique movesets.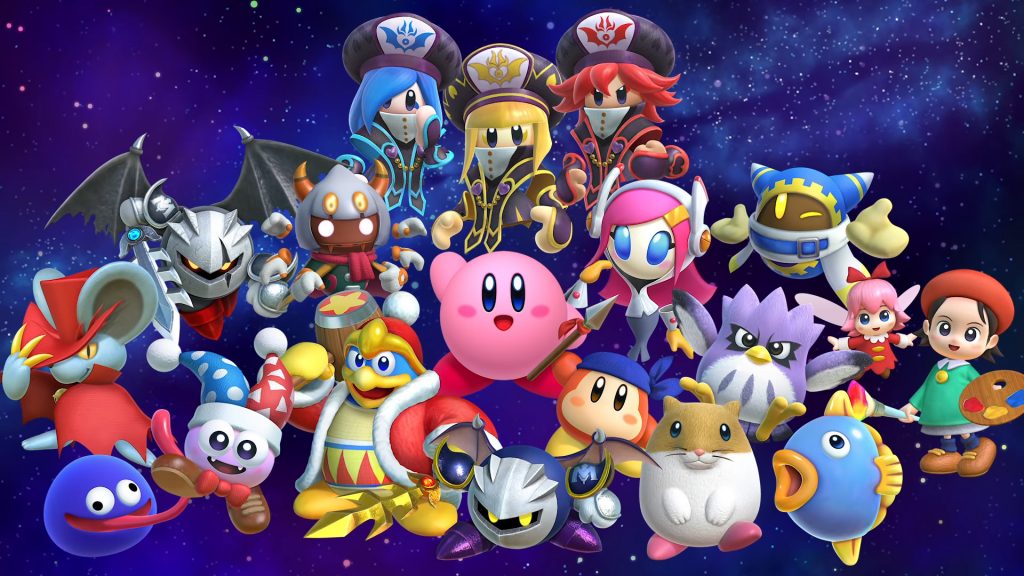 But what made the year stand out were two expansions that proved to be not just as good as, but better than their base games. Splatoon 2's Octo Expansion turned the shooter into an intensive mission-based marvel that tested players' finesse, skill, and patience with some of the finest level design I've seen. And Xenoblade Chronicles 2's Torna ~ The Golden Country cut some of the main game's bloated systems and narrative excess to provide a prequel story that honed in on the plot's stronger characters. Both are exemplary examples of taking a base experience and making it not just different, but better. I sincerely hope that for priced DLC going forward, Nintendo takes cues from these two stellar examples.
The year of the Online woes
So Nintendo Switch Online finally launched in 2018! And, uh, it's not… completely disastrous? I mean, at least it's cheap… right? Yeah? I mean, sure, the connectivity in online games isn't much better, the NES Online service feels tacked on, and the necessity of the mobile app to voice chat is so backwards it might as well be called Enilno Hctiws Odnetnin.
The idea of NSO isn't completely unsalvageable, and if anything the low cost is likely to make people a bit more lenient on it. But it really does need a shot in the arm if it wants to be considered worthy of the price point. The rumored rebranding of the Nintendo eShop to the Nintendo Switch Online shop may or may not imply more Virtual Console services coming, which would definitely be a big boost in that direction. But we need more if Nintendo really wants to make NSO anything more than an elaborate laughingstock.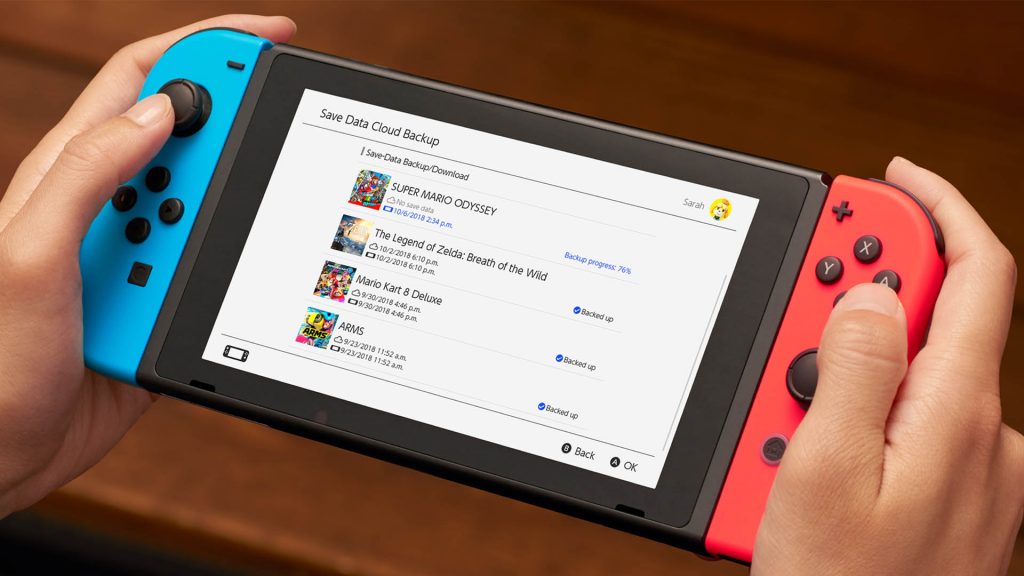 The year of the indie
Much like the quieter portions of early 2017 (from post-BotW to around ARMS' release), it was up to indies to fill up the gaps of Nintendo's absence. But they did so in a big way. In fact, if the Switch's continued success can be attributed to anybody, it would be the smaller devs pumping blood into the console's ecosystem.
Roguelike metroidvania Dead Cells was a big hit, garnering an audience in Early Access on Steam before hitting it big on the Switch. Devolver Digital published some sensational titles, like the time-hopping throwback The Messenger or the luxurious and stunning GRIS. Overcooked 2 continued the first's legacy of multiplayer madness. Hidden gems like Wandersong carried a hopeful and encouraging spirit. And there were a number of ports that rounded out the year — like the aforementioned Hollow Knight and Undertale, or Supergiant's masterpieces Bastion and Transistor. And there's a whole boatload I haven't even mentioned — Into the Breach, Owlboy, Night in the Woods, and more made for a lineup of established favorites and hot new blood.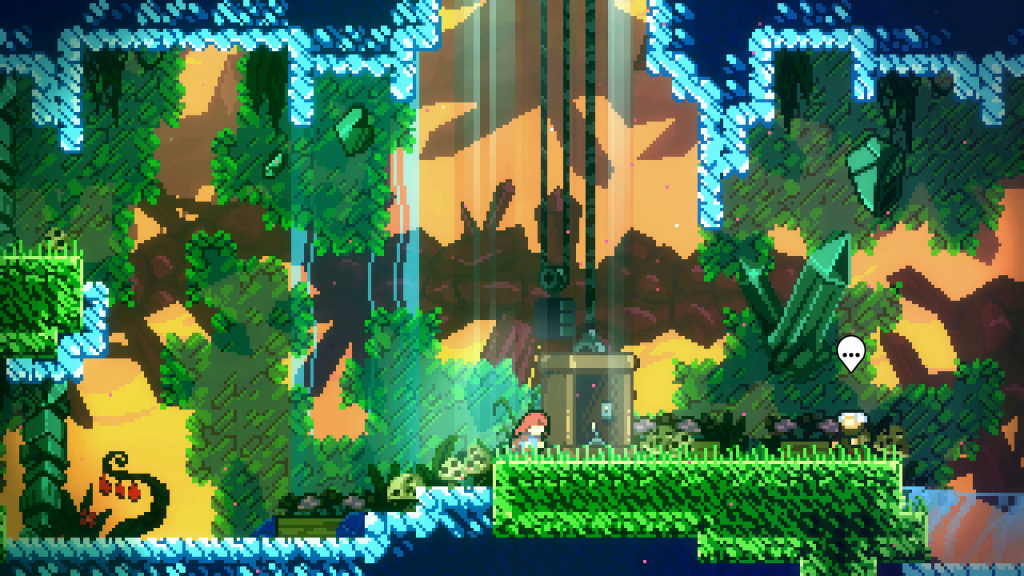 But among the crowd of stellar indies, one stood out even more than the rest. Matt Makes Games' Celeste is so wonderfully crafted and artfully done that it immediately catapulted to indie godhood, becoming the often sole indie contender in GOTY lists against AAA titans like God of War and Red Dead Redemption II. Celeste was my personal favorite of the year, and perhaps the greatest platformer ever made — and to say that about a game on a Nintendo system, the house that Mario and Donkey Kong have built, is a wholly impressive feat.
The year of the Ultimate
Yet if you had to say the whole of Nintendo's 2018 belonged to one game, there would be no dispute as to what that game was. Super Smash Bros. Ultimate's arrival feels almost transient in retrospect — to be announced and released within a year with the amount of hype it generates is almost unthinkable. But it was an ingenious marketing move by Nintendo. What other title can uphold an nine month's worth of brand presence all by itself?
Despite being in development since 2015, it was exceedingly clever for the game's reveal to be staved off until March of this year. Imagine if we knew of its existence in 2017 — how many titles would have been overshadowed by its black hole of attention? Yet in the past nine months, Ultimate's presence alone has almost single-handedly buoyed the first-party presence on Switch this year, driving engagement while announced titles like Metroid Prime 4 and Bayonetta 3 simmer in the crock pot. And it's paid off big time, as the game is already pulling massive numbers and breaking records.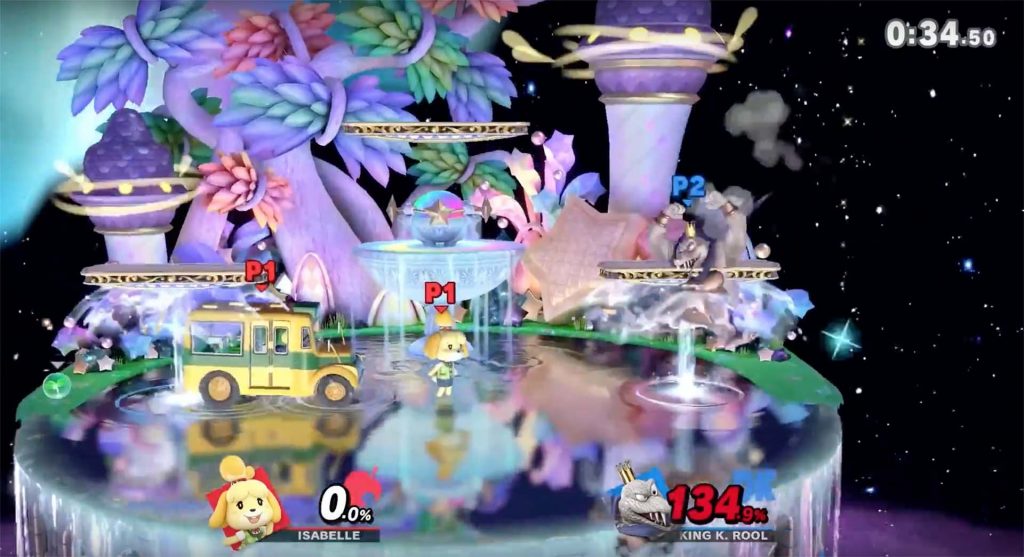 Sakurai & co. have outdone themselves this time, surgically fine-tuning a game and announcement schedule to an almost perfect degree. DLC is still to come, so I'm sure that Smash will have its place in 2019 as well — but even though it only released in the last month, there's no denying it made Nintendo's 2018.
Looking at 2019
If 2018 was a quiet year in comparison to the first, then 2019 is shaping up to be positively explosive. While we don't know all there is to know about whatever surprises are in store, I think it's safe to hazard that if all the games we know of are actually on their way… then the lineup is staggering.
Metroid Prime 4 and Bayonetta 3 are probably going to get substantial footage before long — and hopefully release dates. Yoshi's Crafted World looks to be warm, fuzzy fun. Fire Emblem: Three Houses seems to be a whole new evolution in a series that's stuck largely to convention. Luigi's Mansion 3, Animal Crossing, and Gen VIII Pokémon all exist, but we know nigh nothing about them. Then there are unknowns like Daemon X Machina that could be surprise hits, and third-party powerhouses like Marvel Ultimate Alliance 3… titles with big potential like Game Freak's Town or Travis Strikes Again… not to mention ports of Tales of Vesperia, Dragon Quest XI, Mortal Kombat 11, Doom Eternal, and half the Final Fantasy games in existence! And that's not even everything!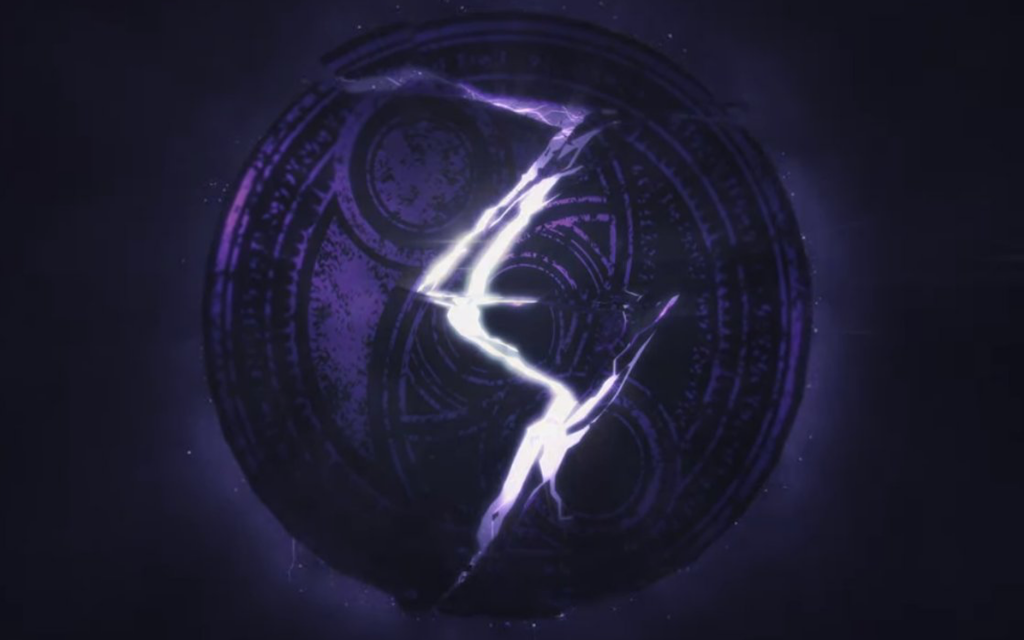 For only existing for two years, the Switch is already on its way to having one of the best lineups of any Nintendo console. It already has a number of games I would consider masterpieces, and there is a distinct possibility that more will be added over time. The company has emerged from the Wii U trench and exploded in both money and acclaim, meaning that — at least until the turn of the decade — it's safe to say that the Big N is in good hands. And while it wasn't the grandest year, 2018 was more than fulfilling in terms of what was released. So that's all for this year — see you in 2019!
Oh, wait…! I forgot the 3DS. Just like Nintendo. Oh well, at least WarioWare Gold was fun.
Leave a Comment