So, you got the game. You've got your Switch. And most importantly, you've got the brand new controller made specifically for Let's Go!, the Poké Ball Plus.
The people over at Nintendo kept telling us there's a Mew inside, but how do you get it out?
For starters, don't expect to take Mew out first thing. You'll need to get your starter Pokémon (Pikachu or Eevee, depending on your version) before anything, and you'll have to play through a little bit of the game before you have the option to retrieve your Mew.
Once you've made it to Viridian City and then back to Pallet town to deliver Oak's Parcel, open up the pause menu of the game and go to the Communicate option (just to the left of Save, it should have been grayed out until this point). Once there, click on Mystery Gifts and then select the "Get with a Poké Ball Plus" option.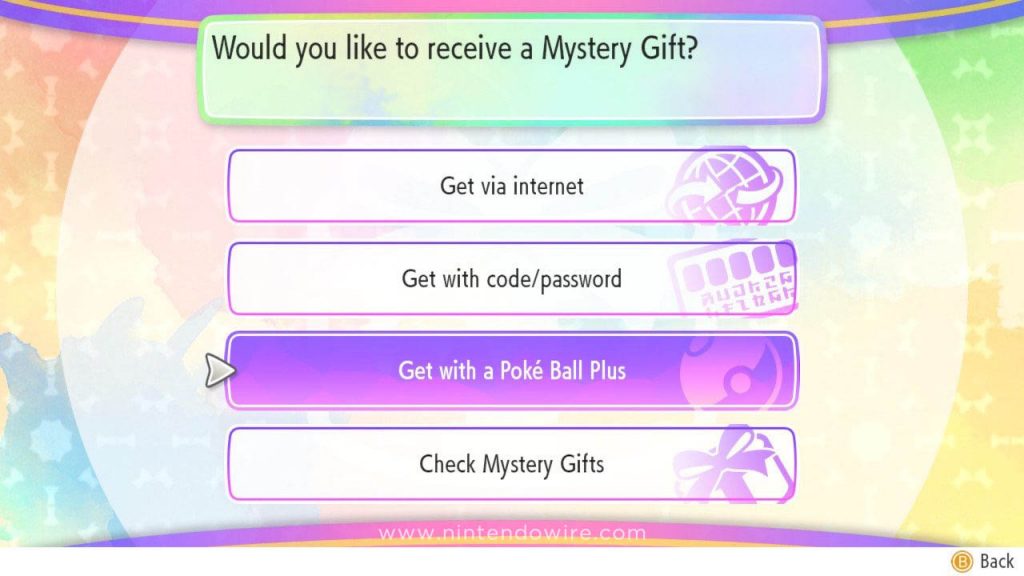 Once you do that, you should be all set! After a few text prompts and connecting to the Internet, Mew will be delivered straight to your party (or box, if you already have six Pokémon)!
It's really that simple! Mew begins at Level 1 and starts off only knowing Pound. I wouldn't recommend using it in battle, but if you've got it in your party it makes an absolutely adorable companion Pokémon in the overworld.
Remember, an internet connection is required in order to be able to receive Mew, so make sure yours is stable before trying to redeem the gift! If you disconnect in the middle of receiving it, you might lose the Mew entirely!
Looking for more help with Pokémon: Let's Go, Pikachu & Eevee? Check out our handy guide on how to pair the Poké Ball Plus and take Pokémon for a stroll!
Leave a Comment