Ever since its full E3 2018 reveal, Nintendo has been supplying daily updates to the Super Smash Bros. Ultimate website. Fighter spotlights, Assist Trophies, Pokémon, new music, and more are all being shown off to get you ready for the biggest crossover around! Let's have a look at what Nintendo shared for the week of August 26th:
8/26 – Ness overcomes being homesick to make his Smash Bros. return!

The psychic boy from Onett is back again, wielding naught but a bat, a yo-yo, and the power of his mind. Ness has been my Smash Bros. main since 64, with hundreds of hours spent honing PK Fire and Thunder and more. This time around, those attacks have PSI effects from his home game as an added extra, and friends Paula and Poo join in for his PK Starstorm Final Smash.
8/27 – Rathalos takes flight as a boss and Assist Trophy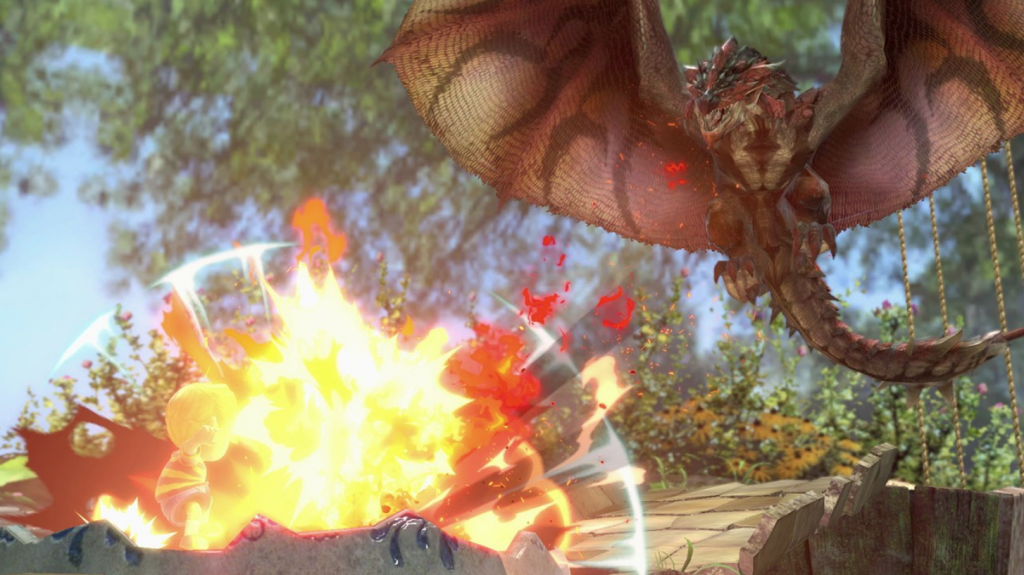 Monster Hunter's massive popularity has finally brought it to Smash properly, having had a Mii Fighter costume last time around. It's joining in the biggest way possible outside of a fighter, with flagship monster Rathalos appearing both as a fightable boss and an Assist Trophy. Of course, what's really got Rathalos on people's minds is that tease of a Golden Sun style pose in its included screenshots, but what that may mean is yet to be seen.
Surprise Reveal! Gaze upon the Super Smash Bros. Ultimate Pro Controller
Out of nowhere, we received word that Super Smash Bros. will join Splatoon 2 and Xenoblade Chronicles 2 as Switch games with their own Pro Controllers. With the Smash logo along its face and unique, white hand grips, it stands out in all its monochrome glory. Nintendo is releasing it both on its own, and paired with the game and a collectible steelbook case.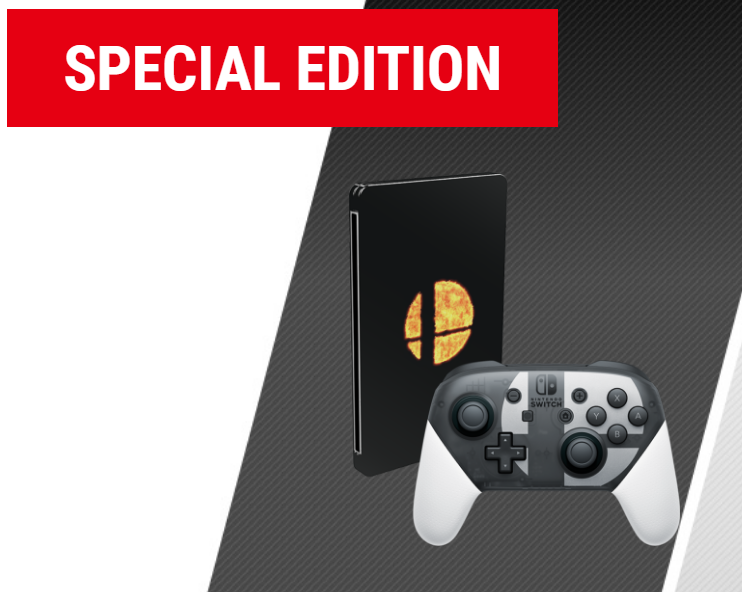 Pre-order the Super Smash Bros. Ultimate Special Edition at GameStop, Best Buy, or Amazon today.
Pre-order the Super Smash Bros. Pro Controller at GameStop or Best Buy today.
Note: Stock may vary depending on when you view each store, so make sure to check back for availability if an item is sold out!
As another special reveal, later in the week we saw the debut of a Super Smash Bros. Ultimate Collector Coin that will be included with pre-orders made at Best Buy. This commemorative coin features the Smash logo on one face and the game's title on the next, and makes for another reason to get those orders in sooner rather than later to make sure you get yours!
8/28 – A Yoshi's New Island tune and New Donk City Hall shoots the moon

Courtesy of longtime Pokémon composer Shota Kageyama, we've got a new arrangement of "Yoshi's New Island's Main Theme." This light and breezy track captures Yoshi perfectly with its backing rhythm and bouncy feel, almost so that you can imagine the dinosaur making his way right to you.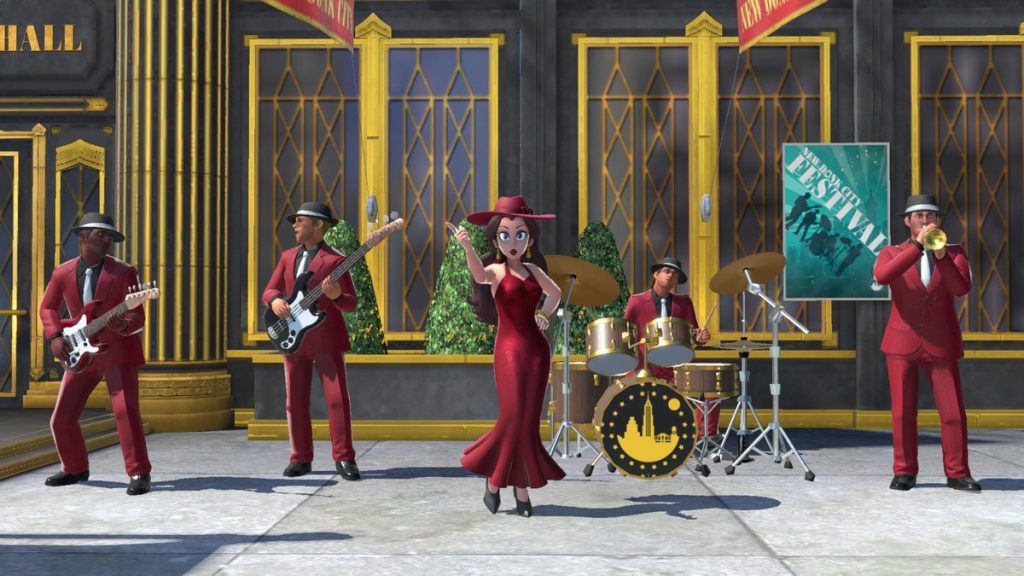 Even if we've known about it since the game's E3 reveal, New Donk City Hall is now open for business. Mayor Pauline and her backing band have opened the doors to turn this sky-high building into a stage for your fighting pleasure. You'll rise all the way to the top and back down again, defying gravity and capturing that one-of-a-kind New Donk view.
8/29 – Peach floats in the show you how the original royal fights!

She may have been overshadowed by Daisy's surprise reveal, but with a legion of Toads and the support of Nintendo's main man himself, Peach is the real princess here. Looks like Toad's assisting a little more than before, no longer a mere human shield to be held. Just be on the lookout for thrown vegetables from the Mushroom Kingdom's reigning monarch!
8/30 – Feared space mercenary Wolf O'Donnell makes his Smash Bros. return!

The leader of Star Wolf and Fox's main rival, Wolf was sorely missed the last time around. But now with Ultimate's unprecedented scale the feral fighter is ready to wreak havoc once again. He's got a new outfit and updates to his more savage style to set him apart from Fox and Falco even more. Not to mention he's one of the first new Smash amiibo being released alongside the game!

That's all for last week's news! Let us know which featured post was your favorite this time, and look forward to plenty more updates leading all the way up to Super Smash Bros. Ultimate's big release on December 7th.
Leave a Comment