This week marks Gamescom 2018 in Germany and Nintendo's brought a few new toys for attendees to see up close — specifically the first wave of Super Smash Bros. Ultimate amiibo, featuring Inkling, Ridley, and returning fighter Wolf; and the upcoming Octoling triple pack. Have a look at some shots of all of them together, courtesy of @NintenDaan.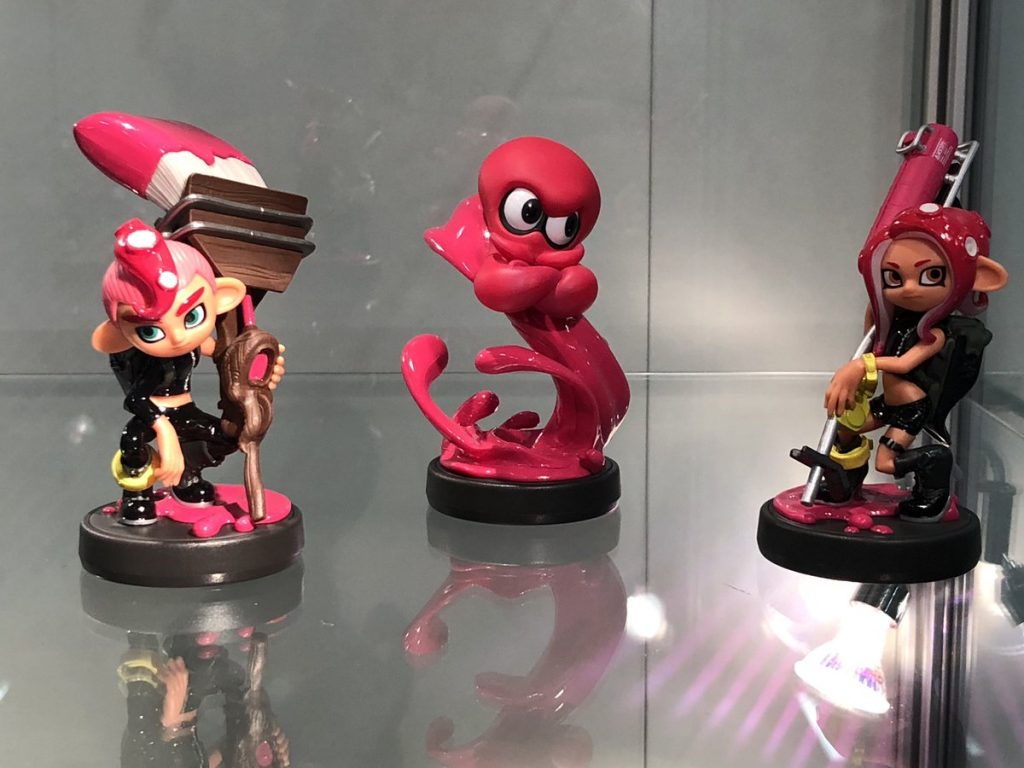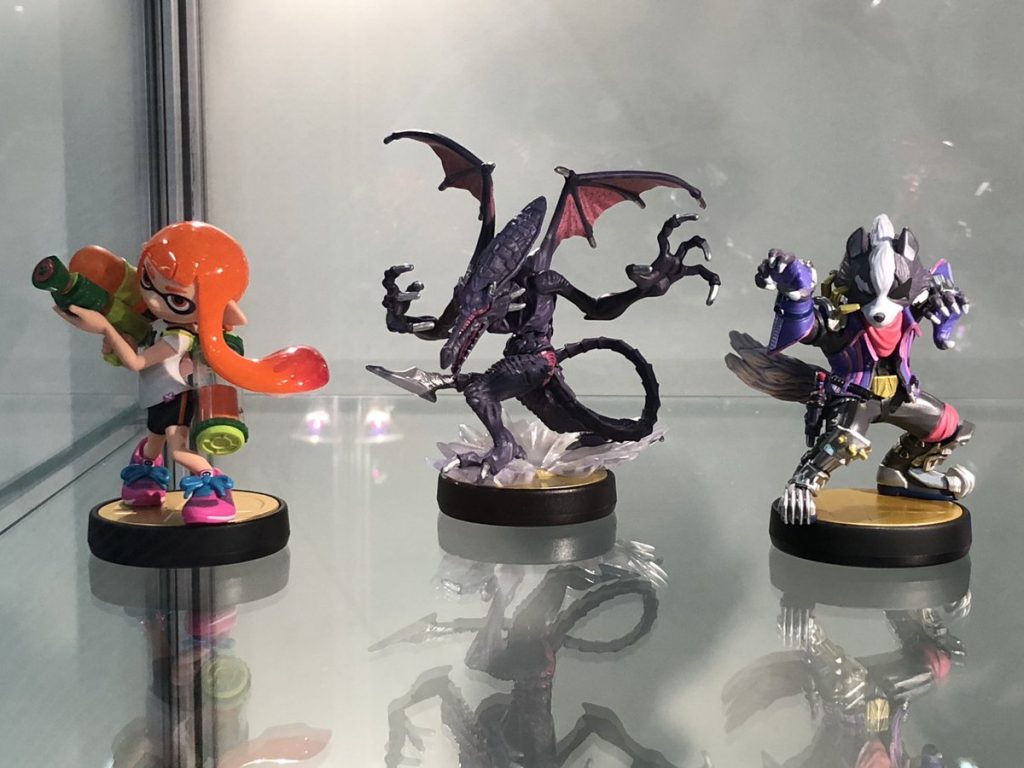 We also have some up close video footage of Wolf and the Octolings courtesy of Gaming Boulevard on YouTube:

The fine details on Wolf are incredible, turning a character I was pleased to see come back into an amiibo I might just be tracking down. The Octolings also continue the great, stylish standard of the earlier Splatoon 2 amiibo, capturing the art for the game well and featuring a high amount of shine.
All of these amiibo will be releasing on December 7th alongside Super Smash Bros. Ultimate.
---
Sources: Octoling amiibo tweet, Super Smash Bros. Ultimate amiibo tweet
Leave a Comment