UPDATE: The Link costume shown in the video from Engadget was part of test footage, and it is not included in the final version of the game. Engadget has since removed the video, which showcased the armor in action. It's a pity, too — the outfit would have been an amazing addition to the game!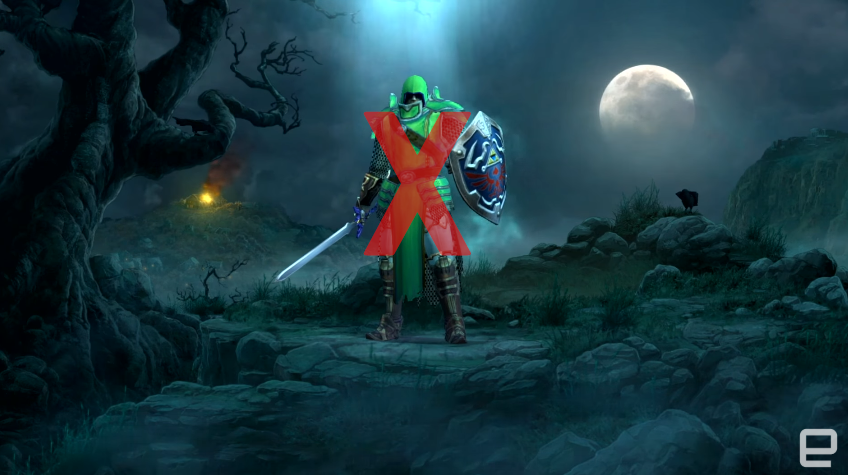 ---
We've already gotten a decent look at the Ganondorf armor that's exclusive to the Diablo III: Eternal Collection for Switch, but it looks like it's not the only Zelda gear we're getting. Every villain needs their hero, and thanks to a brief video from Engadget, this Gerudo just got his:
We'd know that tunic anywhere, and even with the Diablo III rework it's true in spirit to Link's look. Completing it, you should be able to take up the Master Sword and Hylian Shield once again to fight back the myriad of evils waiting for you in Blizzard's dungeon depths.
That covers Power and Courage, so here's hoping that Zelda herself gets to join in some form to complete the Triforce. Whatever licensing and business agreements there are, at this point it'd be a shame to see a Cucco beat the Princess into this collaboration.
Leave a Comment