Today's content-packed Super Smash Bros. Ultimate Direct  delivered a variety of new announcements, from the additions of Simon Belmont, Richter Belmont, Dark Samus, Chrom, and King K. Rool to the character line-up, but it also revealed new information about how music will be featured in the game.
The information came during a dedicated "My Music" section of the Direct, where several new songs were shown off, new options were detailed, and the presence of over 800 tracks (over 900, counting menu music and fanfare) was unveiled.
The return of "My Music," the addition of stage-agnostic tracks
"My Music," a feature that debuted in 2008's Super Smash Bros. Brawl and returned in 2014's Super Smash Bros. for Wii U, will also appear in Super Smash Bros. Ultimate.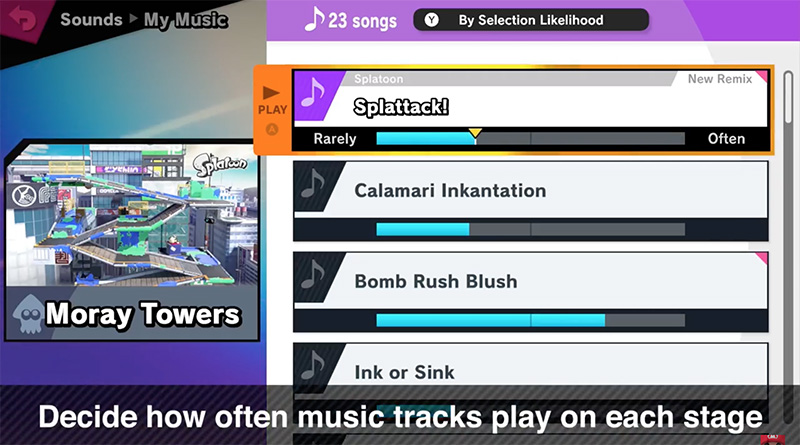 Historically, "My Music" allows players to select which tracks appear on which stage and how often they play.
In Super Smash Bros. Ultimate, however, several new options come along for the ride, like the ability to sort songs by likelihood of appearance.
The biggest change, though, is that tracks are no longer exclusive to stages — players will now be able to play any track on any stage, as long as the song and stage fall within the same series.
For example, if you're playing on Fountain of Dreams (also a returning stage announced during the Direct), you'll be able to pick and hear any in-game song from the Kirby series — like music that usually plays on Dreamland, The Great Cave Offensive, or any others.


More than 800 songs
Series director Masahiro Sakurai also revealed that over 800 songs will be available in-game — over 900, if counting menu music and fanfare.
Sakurai also mentions, if a player were to listen to all of Super Smash Bros. Ultimate's tracks in a row, without stopping, it would take them 28 hours.
The return of "Sound Test"
A "Sound Test" menu will also be available in Super Smash Bros. Ultimate, allowing players to listen to all music and sounds in the game, including voices, character victory fanfare, and more.
All tracks are sorted by series, and if a song has no corresponding fighter or stage, or if it's from one title within a series (like Ice Climber or Mach Rider), it will appear within an "Other" section.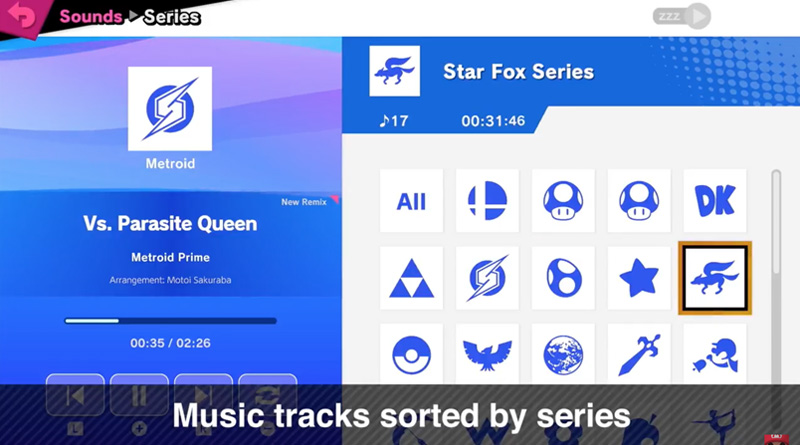 Sakurai compares the layout of Sound Test to having an "album" collection for all the game's music.
Playlists
Players will also be able to create their own "playlists" of music, which they can sort in any order they like.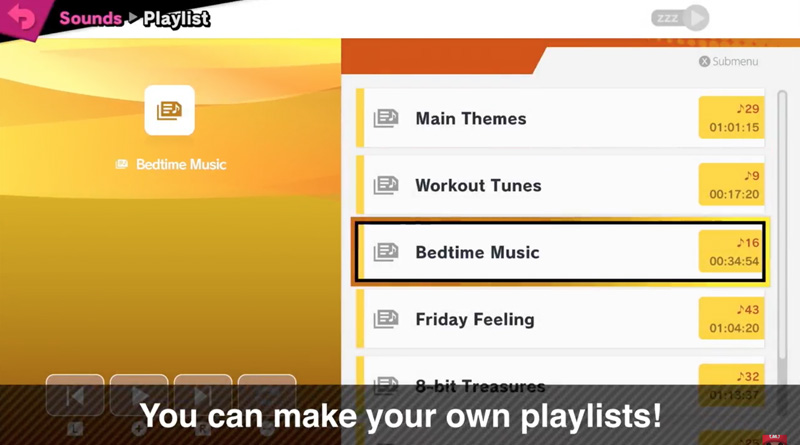 The game also provides the ability to listen to music in handheld mode when the screen is off, transforming the Switch into a music player of sorts.
What're your thoughts on how music works in Super Smash Bros. Ultimate? Let us know in the comments below, and stay connected to Nintendo Wire for more Super Smash Bros. Ultimate news as it drops!
Leave a Comment