Last time I was going on about a Splatoon 2 update, it included a look at what was to come later on along with all its balance tweaks. Now it's just about time for a new Rank X season, and that means those changes are ready to roll out and spice up some Turf Wars! It's not just those though, as another couple weapon variants are tagging along keep things fresh.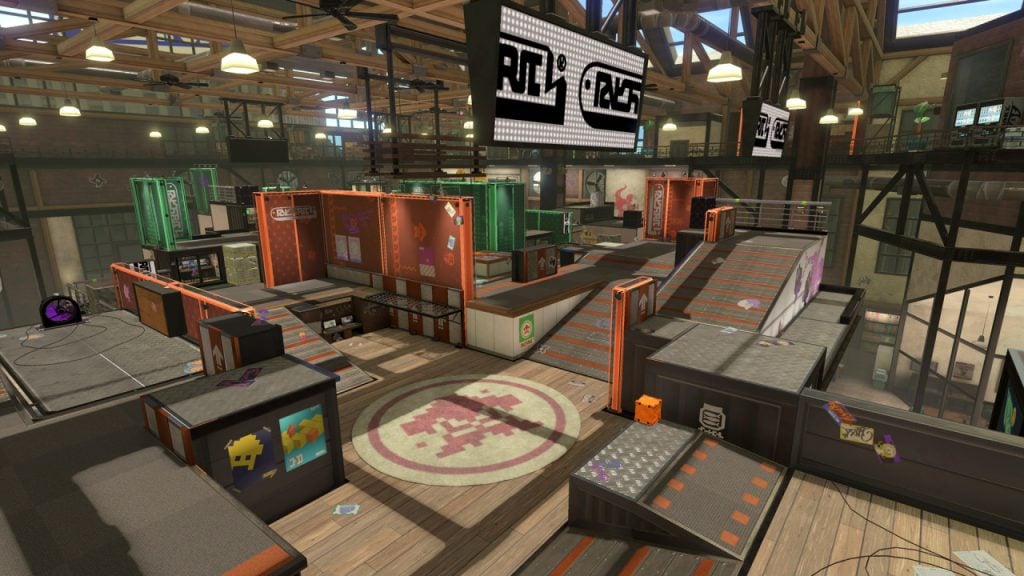 We already knew Ancho-V Games was reopening its doors for tours, adding the stage into the rotation to keep that map count growing. The blog post also makes note of new renovations to the office. Whether this means layout tweaks or just some new sights to check out, it might be worth a test run to see everything the place offers.

We'd already gone over the Bloblobber slosher and Nautilus 47 splatling weapons, but in case you missed the memo they're both bringing something new to your arsenal. The Bloblobber fires orbs of ink out of its bathtub styled design that'll bounce around walls and floors and burst on contact with enemies. Meanwhile, the Nautilus is the first splatling that allows a player to hold their charged up shot while swimming through ink, opening up some tricky plays for players that know how to get around.

Joining those brand new options are some new weapon variants as well. The Light Tetra Dualies are a new colorway of Dark Tetra Dualies, now coming with the Sprinkler and Autobomb Launcher. The Custom Hydra Splatling is also slapping on a fancy sticker and is going full defense with Ink Mines and Ink Armor in its kit.
All of these will be available in-game starting tonight at 5 p.m. PT. Make sure to have some coins saved up to get your tentacles on this latest stash, and look forward to plenty more from Splatoon 2 as these seemingly never ending updates keep on giving.
Leave a Comment