For as much as Fire Emblem Heroes can tempt my money out of me and seemingly drain my orbs away, it's been surprisingly generous with the free stuff. Normally drip fed through log in bonuses, free summons, and occasional events, it looks like the game's really boosting the amount of rewards for what's been dubbed "Feh's Summer Celebration" during tonight's Feh Channel broadcast.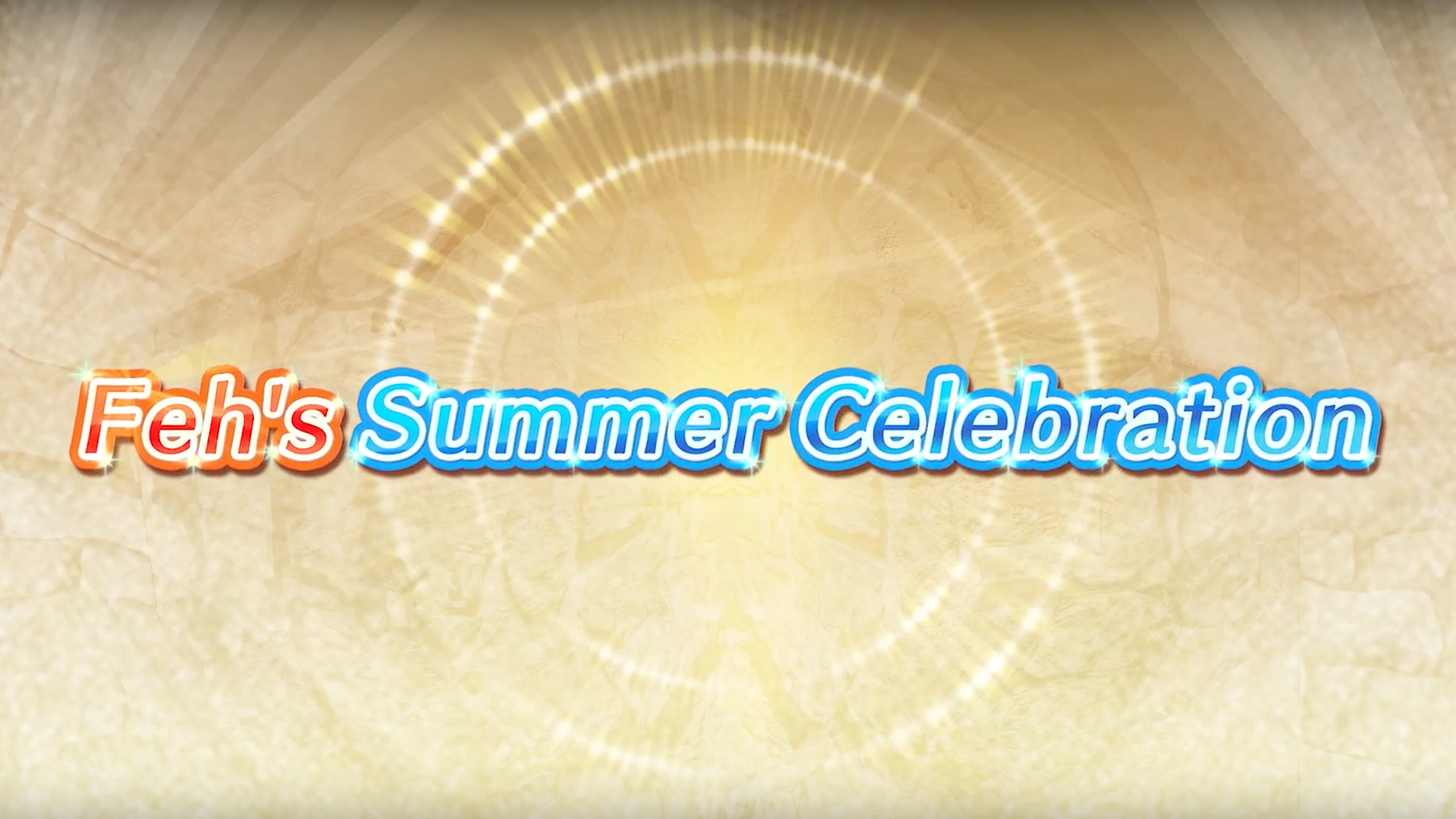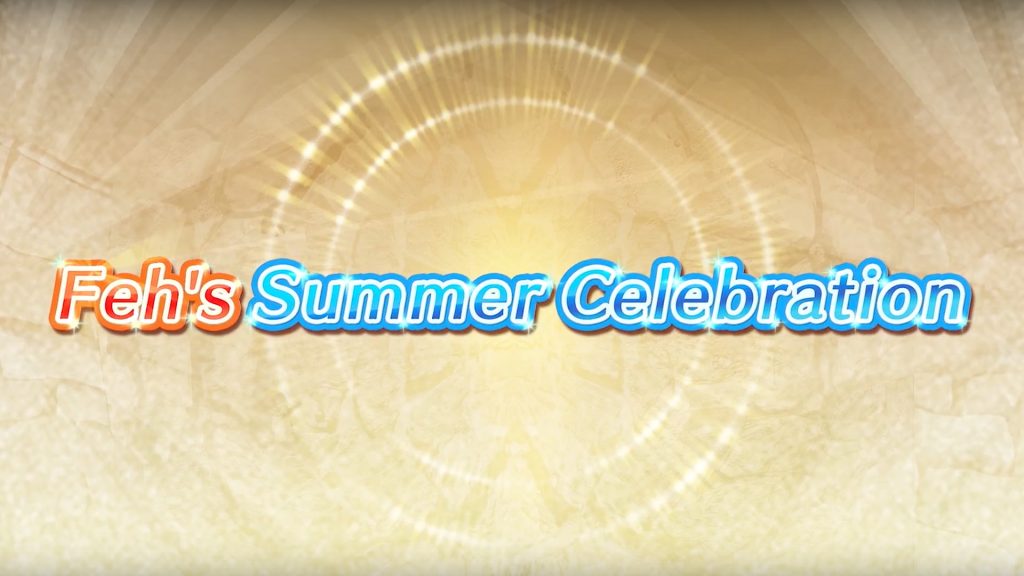 Starting August 2nd, you can log-in across 10 days to get two free orbs each time. Then the game'll do it all again starting August 16th, meaning if you get the max amount of goods from each bonus period, you'll walk away with 40 free orbs total to hang onto as long as you can or throw away as quickly as possible — pending what's available at the the time.
Adding to that stockpile will be prizes from Daily Reward maps.
Ten maps total will come along, each featuring four heroes ordered by how they ranked in the "A Hero Rises" vote event from the game's first anniversary.
With two difficulty levels apiece and each of those difficulties offering up an orb for completing them, that's another 20 orbs for your efforts, also starting August 2nd.
A special Tempest Trials+ will be held to mark the occasion, and if you're a newer player or one that just never gave the old Tempest Trials much thought, you might want to listen in.
Six past Tempest Trial reward characters will be made prizes during this event: another masked "Marth," as well as Tobin, Clive, the Black Knight, Arden, and Joshua.
Each will be at their four star rank save Black Knight and Joshua, both of which get the five-star treatment right away. This one'll kick off on August 14th.
The biggest roll-out, though, is for Daily Summoning Events. Now that you've gathered up all these orbs, you'll need something to tempt you, and it looks like old Focuses are making their way back to the game.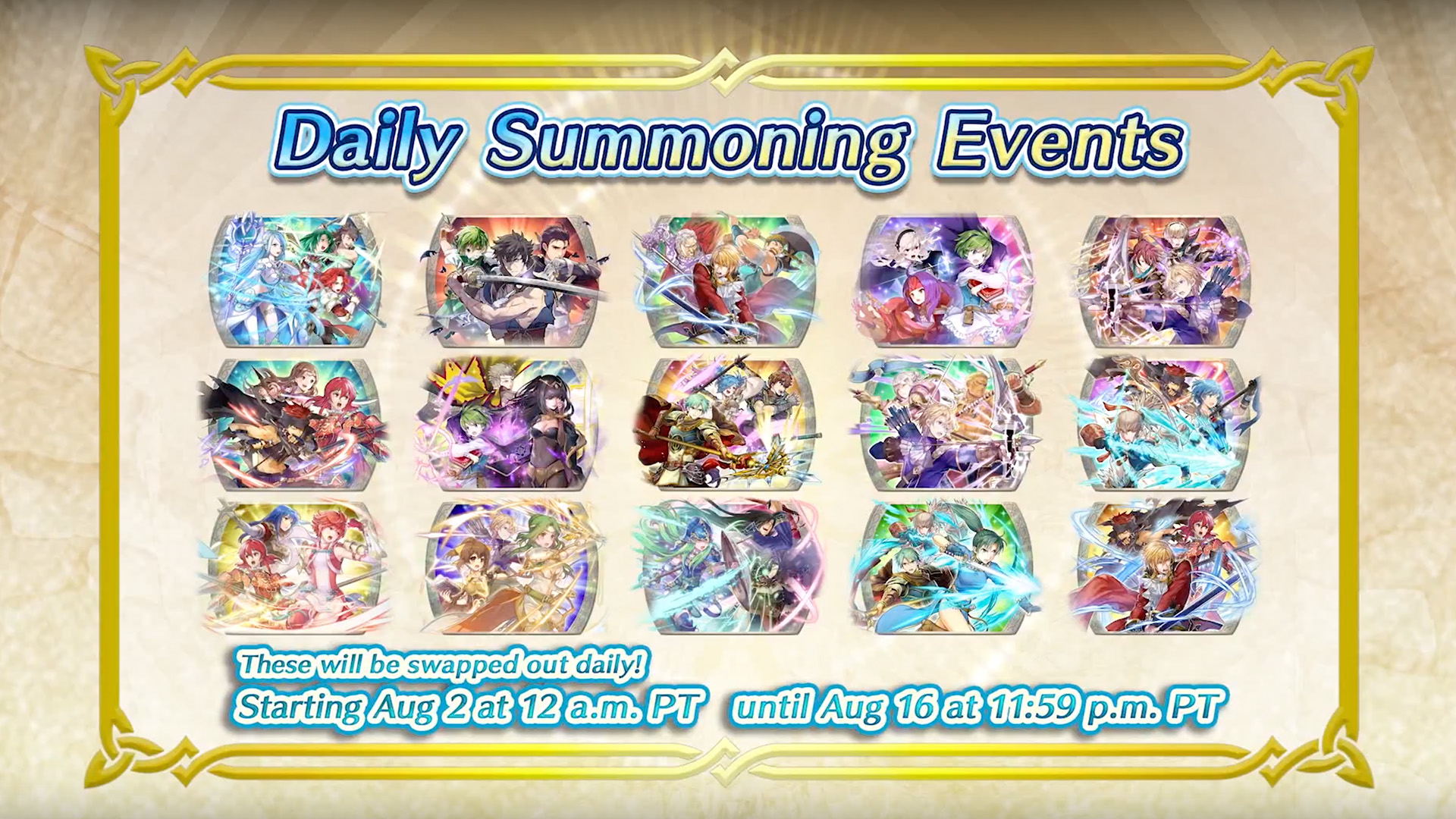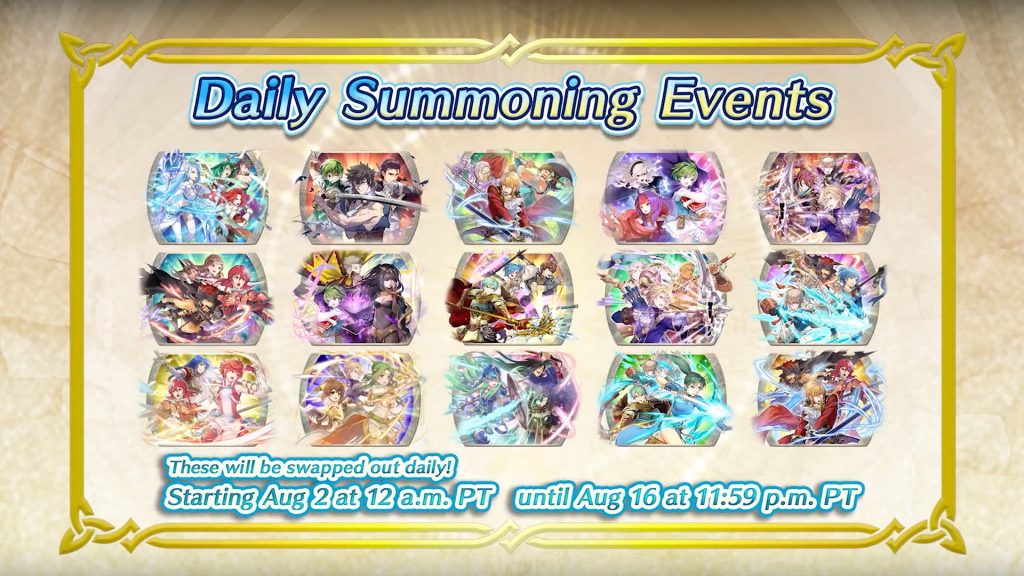 For 15 days, new Focuses will rotate in and out, each only lasting for 24 hours. Because they were all introduced before the "one free summon" rule, you'll get that freebie for each and every one of these.
It's the perfect chance for collectors that may've missed out on some older characters that don't get as much love these days. This will also start August 2nd.
That does it for Feh's Summer Celebration, but with over 60 free orbs and 21 free heroes available, it's sure to be a busy and eventful time!
Leave a Comment