Dodge Roll Games announced on Twitter that Enter the Gungeon's Advanced Gungeons & Draguns DLC is heading to Nintendo Switch on July 19th.
The announcement said the DLC includes "hundreds of new rooms with dozens of new weapons, items, enemies, and ammo types."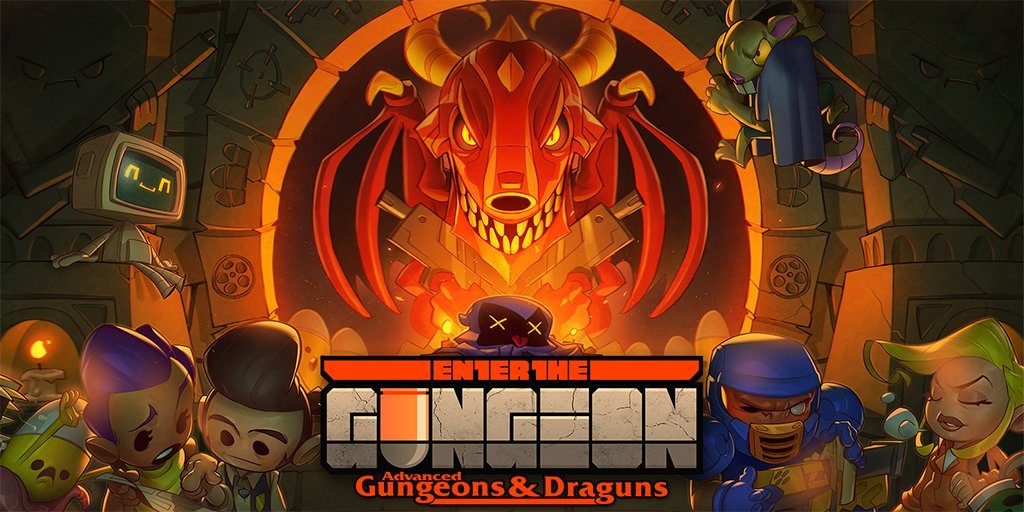 We loved Enter the Gungeon when it released last year, saying, "Enter the Gungeon is a brain-splattered bulletstorm of gallant gungeoneering well worth loading in your Switch's chamber. While an imbalance in gunplay proves a minor misfire, its charming pixel presentation and challenging twin-stick gameplay dodge roll with the best of 'em, proving a perfect sidearm for trigger-fingered fanatics itching to get their next fix in fun and frustration."
You can check out our full review of Enter the Gungeon for more of our thoughts.
The update will also give players more generous drop rates, so maybe some of those gunplay imbalances will be fixed!
Leave a Comment