BlazBlue: Cross Tag Battle released today, and it's already a mishmash of unexpected franchise crossovers — a year ago, who would've thought that we'd get a game with characters from Persona and RWBY beating each other up? But in the midst of an interview with Forbes, producer Toshimichi Mori mused over the idea of adding the stars of everybody's favorite existential robo-angst game — and no, we're not talking about Detroit: Become Human.
No, Mori appears to be a big fan of last year's NieR: Automata, and when discussing games he'd been playing recently, he lightheartedly mused over the prospect of adding the protagonists 2B and 9S to BBTAG. Later on in the interview though, he restates the idea a little more seriously, stating: "2B and 9S would be amazing additions. Why didn't I think of that sooner? I should try asking [NieR director and living legend Yoko Taro] though, really."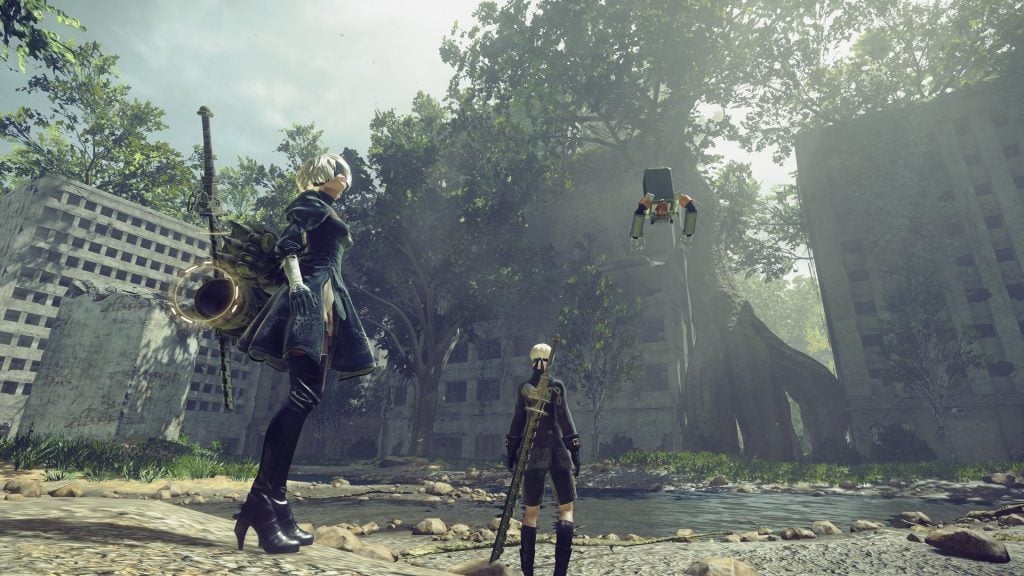 Given Automata's flashy, over-the-top fighting system, it hardly seems a stretch to consider the two starring androids for BBTAG. 2B could employ one of her many giant weapons in stylish fashion, and 9S could use his hacker abilities in some sort of debilitating fashion. And Mori mentioning RWBY in an interview several years back is what led to the franchise's presence in BBTAG, so we'll have to see. It would certainly make the crossover fighter even more jam-packed, and Automata is certainly popular enough.
You can pick up BlazBlu: Cross Tag Battle today, and check out our review for more information.
Leave a Comment