It's time at last for the second half of the Japanese exclusive Sanrio Splatfests. Hello Kitty took the first round, sending poor Cinnamoroll flying off into the distance, and now two new cute combatants are good to go in the quest for squid supremacy.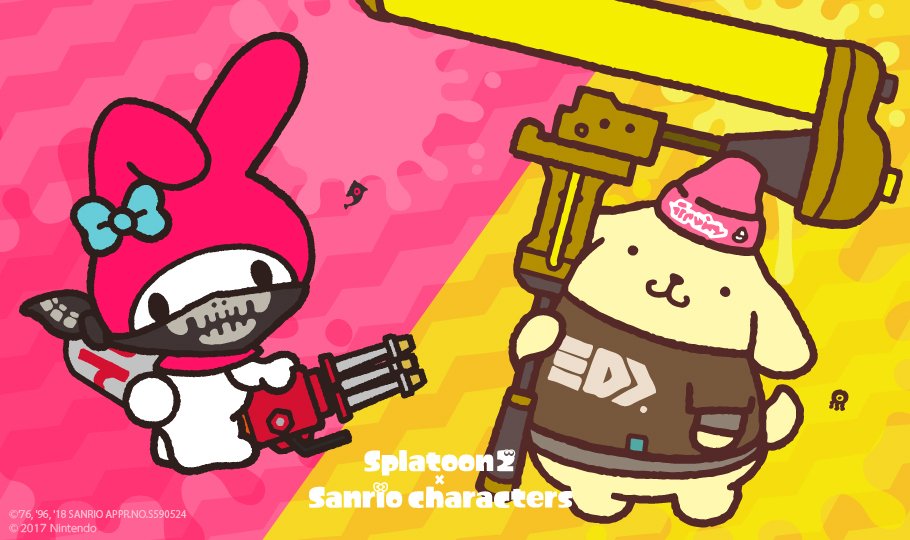 We now know their weapons of choice thanks to this art, with My Melody taking up the Hydra Splatling — potentially being my new favorite thing to come out of this. Purin's not going to take this battle lying down though, and has his Gold Dynamo Roller as a perfect representation of his pudgy self.
The fight to determine Sanrio character supremacy continues this weekend in Japan! Stay tuned for the results as they come in throughout the next two days.
Leave a Comment