We've seen several collaboration themed Splatfests in Splatoon 2's past, with Transformers leading the way and the Teenage Mutant Ninja Turtles following in recent weeks. With Team Raph claiming the first round and Team Mikey versus Team Donnie up next, we're thinking it's high time another collab takes center stage.
Enter: Hello Kitty. That's right, folks; it looks like the fun mashup between Sanrio and Splatoon that was first hinted at last week has already started to get the attention it deserves.
Hello Kitty, Cinnamoroll, My Melody, and Pom Pom Purin are donning some fresh duds and gear before entering the Turf War ring. Not only that, but they'll be competing against one another in a Splatfest bracket. Starting on May 19th, it'll be Team Hello Kitty versus Team Cinnamoroll. Then, on May 26th, it'll be Team My Melody versus Team Pom Pom Purin. Whoever wins their Splatfest will move onto the finals, taking place on June 9th.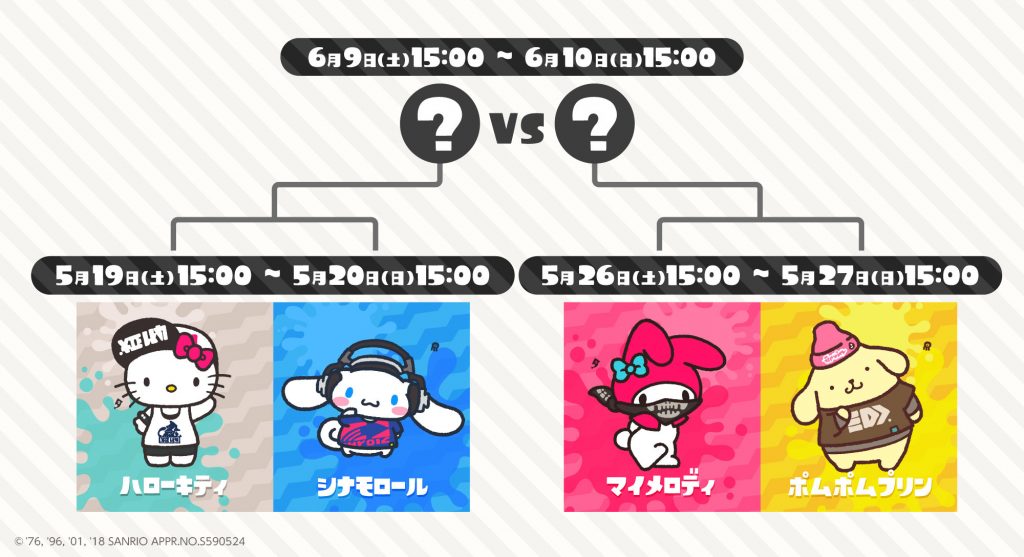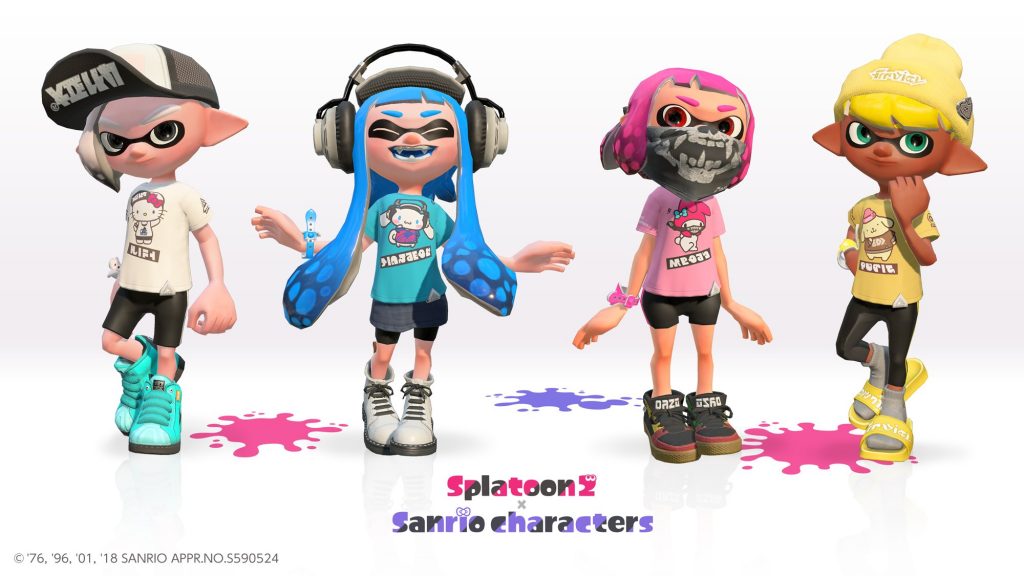 As an added bonus, Nintendo and Sanrio are bringing each team's Splatfest shirt into the real world. Available only in Japan, the shirts can be purchased at the My Nintendo store (which is down at the time of this writing) and/or at participating Sanrio stores.


These events are being held to help advertise Sanrio's crossover poll. At the moment, players in regions outside of Japan can only hope that this fantastic collab will make its way to their own homes and stores. Fingers crossed!
Leave a Comment