Nintendo's cardboard Toy-Cons have been inspiring fans and artists alike since hitting the market last month. Throw in the Toy-Con Garage feature and contests challenging you to come up with creative cardboard creations, it was only so much time until a company would step in and bring something new to the Nintendo Labo community.
No, Arby's hasn't crafted a new retweet-worthy photo of its take on Nintendo Labo. This time it's UPS that broke down some boxes and made a rolling luggage case for all pieces in the Nintendo Labo Variety Kit.
#NintendoLabo inspired us to be more creative with cardboard. And since we're such experts at packing things in boxes, well… pic.twitter.com/OM1BFo8UuT

— The UPS Store (@TheUPSStore) April 26, 2018
Playfully naming it the The Labo Toy-Con-Tainer, GamesRadar interviewed Tracy Spahr, PR Supervisor for The UPS Store. She shared that the prototype was brought to life by six people over a 12 hour period. With the aid of a laser cutter, seven UPS Store boxes were cut and transformed into the Toy-Con-Tainer.
So how did this project come to fruition? It's due to a simple question that we were all asking prior to Nintendo Labo's release: How are we going to store everything?
"The creative team at EP+Co – The UPS Store social media advertising agency" rose to the occasion and answered this question by making spots "for the 5 Labo Toy-Con individual pieces [and] included some extra features, including the secret hatch, lock and key, handle, and moveable wheels to take it on the go."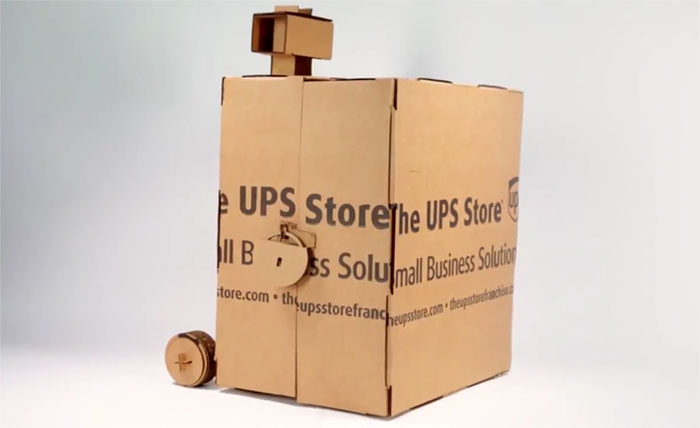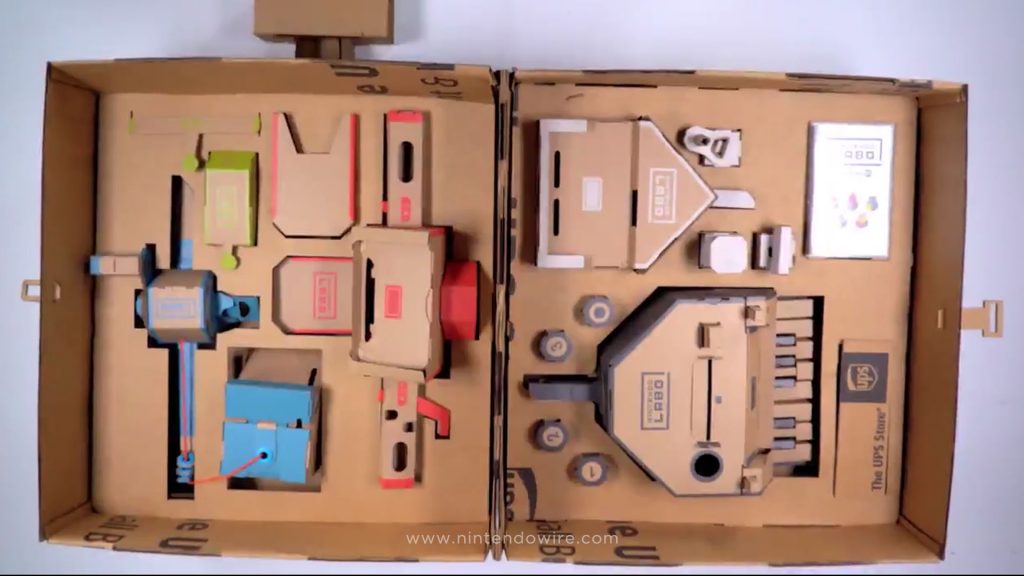 A PR marketing stunt? Definitely, but one that celebrates the idea of play and being creative with just a simple material — cardboard. Even better, this might become a kit you can buy. "Given the positive feedback and number of requests we received, we are playing with the idea, however no final decision has been made yet," Spahr stated. Of course, if you want to store your Toy-Cons with this setup, it doesn't hurt to send some tweets towards The UPS Store's way.
Leave a Comment