The cardboard creativity of Labo's only been on store shelves for half a day, and Nintendo's already challenging you to come up with something spectacular. The Labo Creators Contest, exclusively for My Nintendo members, is taking submissions in three categories: Best Decorated Toy-Con, Best Toy-Con Mod using Toy-Con Garage, and Best original creation using Toy-Con Garage.
There's some great looking stuff in the sample videos already, but with Labo out in the world's hands now it's only a matter of time 'til some great work starts popping up. By submitting those creations, the top three of each category can walk away with their choice of one of the existing Labo kits, a special Labo Creators jacket, and a signed certificate from the Labo dev team.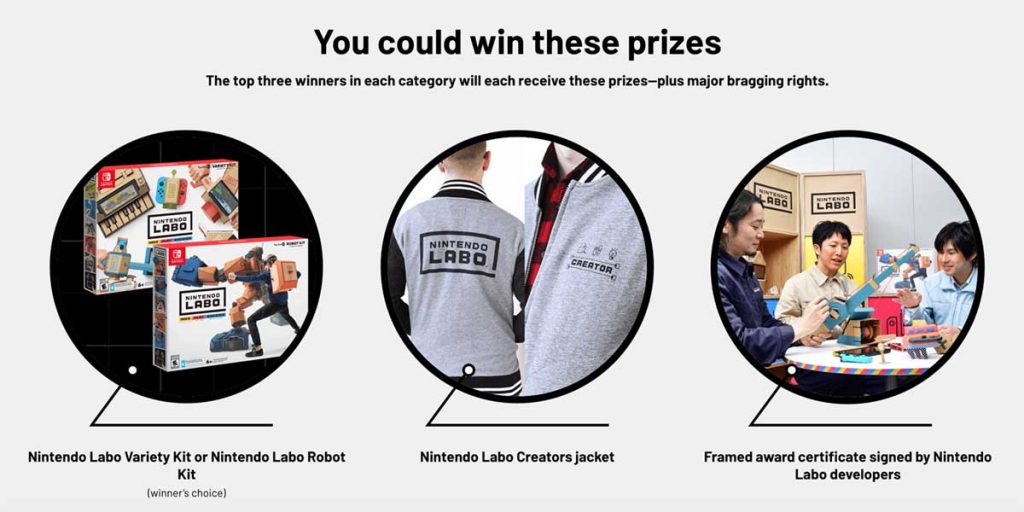 The full guidelines and restrictions for the categories can be checked on the site, but they seem fairly open-ended. The original creation one in particular catches my eye, allowing the use of up to eight Joy-Con. That's just got me thinking of what kind of possibilities this platform can bring, especially when the out of the box creations are already pretty impressive.
You have until May 11th for the Decorated Toy-Con contest, 'til May 25th for the best mod, and all the way until June 15th to come up with and submit an original creation. Good luck to everyone cooking up ideas already — we're looking forward to seeing what you can do!
Leave a Comment