Splatoon and JAMSTEC's current collaboration turned to competition, with a new Splatfest having been hosted over the weekend. The Japan Agency for Marine-Earth Science and Technology worked together with Nintendo to show kids and fans the thrill of studying the deepest parts of the ocean, tying in nicely with the new characters we're expecting in the Octo update.
That all came to a head when they set the teams for the Splatfest: those interested in deep sea creatures versus those interested in the new research technology and vessels. This, of course, meant some new Pearl and Marina art — and they're looking great as ever. With the theme tying into Splatoon's own theme so easily, it's one of the best and most natural pieces yet.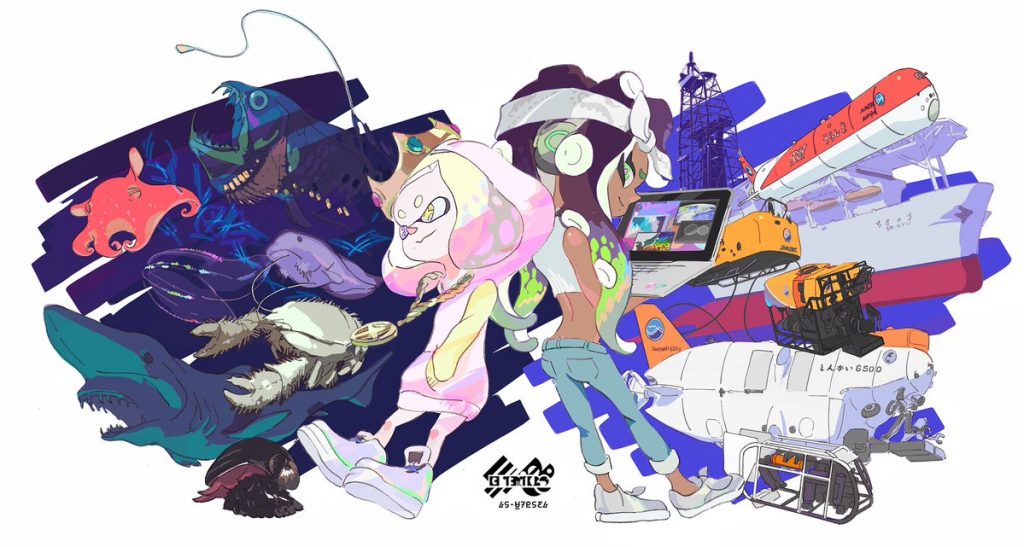 While I'd have definitely been supporting Pearl, both for my now well documented preference for her and my own marine biology interest, it looks like the power of science was too much. Marina and this new fleet of specialized ships managed to sweep the entire fest and has hopefully inspired a whole new generation of researchers and engineers.
Leave a Comment