Inkopolis Square is still the busy hub of activity in Splatoon 2 and it's definitely preparing for the next big update to the game, right along with the Octo Expansion. While North America and the UK will have to wait until next month for another Splatfest, that doesn't mean there's no other new content coming out. Here's the latest Splatoon 2 news roundup:
RELEASE THE BUCKET
Another weapon enters Sheldon's shop today and it's the Tri-Slosher Nouveau. Yes, more of the Nouveau variants are here, which means more stickers are now available. Stat-wise, the Tri-Slosher Nouveau is the same compared to its non-stickered counterpart. The differences here lie with the bucket's kit, which contains Splat Bombs and the Ink Storm special. For those squid kids who love to cover every inch of the map in Turf Wars, this bucket is a good choice for the next time you log on.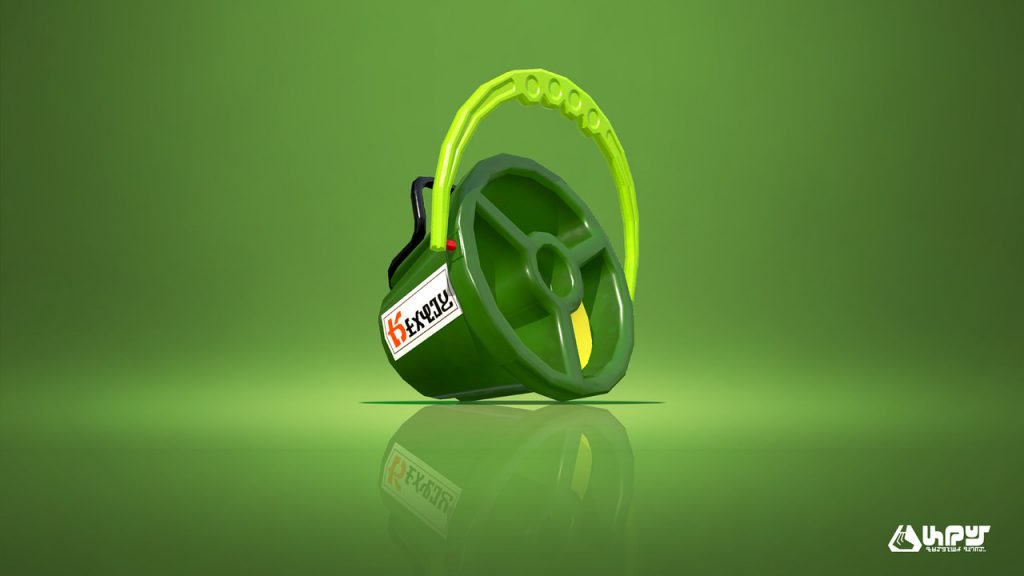 OFF THE HOOK SINGS AGAIN… IN JAPAN
Splatoon 2 fans who missed out on Pearl and Marina's debut performance back in February are in luck — but only if they live in Japan. The video streaming platform Nico Nico will be hosting a convention later this month. Off the Hook will be having a special performance there as well, and a new song is getting added to the duo's set. They'll be performing on April 28th — don't be surprised if the mini concert will be available to view on Nico Nico afterwards.
4月28日(土)「ニコニコ超会議2018」に於いて、闘会議2018で実施された「ハイカライブ」の再演が決まった!
前回、現地に行けなかった方は、是非お越しいただければ幸いだ。
新曲も1曲追加されるらしいので、既にご覧になった方もお楽しみに。https://t.co/5TBIWaWvrI pic.twitter.com/5zsmKIeltb

— Splatoon(スプラトゥーン) (@SplatoonJP) April 13, 2018
ANOTHER SPONSORED SPLATFEST
Japan will have another sponsored themed Splatfest and it's slated for April 21st. It's Team Deep Sea Creatures vs. Team Deep Sea Machines (or Subs). This all ties in with the recent promotion with JAMSTEC (which stands for the Japan Agency for Marine-Earth Science and Technology).
Tweeting away on the accounts of both groups, as well as making a special site for all the info, Splatoon 2 and JAMSTEC have been showing off the real life counterparts of new characters in the Octo Expansion. There are some other joint features that will be part of Splatoon 2, such as the Oceanic Hard Hat being this month's Salmon Run prize, adding the deep sea drilling vessel CHIKYU in the background of Manta Maria's stage — and it may be worth noting that the DSV Shinkai 6500 looks strangely like the Autobomb sub-weapon.
【JAMSTEC×Splatoon 2】コラボフェスTをさっそく入手しました。JAMSTECスタッフTシャツみたいでカッコイイですね!そのデザインとカラーリングには海に関する特徴が秘められているようです。そのヒミツは?
共同研究レポート14「特製フェスTシャツの観察結果」で報告しますhttps://t.co/Bw9OAFo4CC pic.twitter.com/gwwtsuUWo7

— JAMSTEC 海洋研究開発機構 (@JAMSTEC_PR) April 13, 2018

Will you be adding the Tri-Slosher Nouveau to your arsenal tonight? Already guessing what song Pearl and Marina will be adding to their next performance? My Super Sea Snails are on the song that debuted in the Octo Expansion trailer. Hopefully they'll have their new outfits on, too!
Leave a Comment