Ever since Billy Mitchell's records for Donkey Kong were questioned and then subsequently removed, fans have wondered about Steve Wiebe's thoughts on the saga.
The protagonist in "King of Kong: A Fistful of Quarters" — who has been referred to as the "David to Billy Mitchell's Goliath" — has finally commented to Variety. Humble as ever, Steve Wiebe is not relishing the glory of Billy's fall. Instead, he's glad that he's "getting recognition for being the first to a million" as it "is a great consolation." Steve follows up by saying that particular accolade being held by Mitchell "really bummed [me] out about 11 years ago."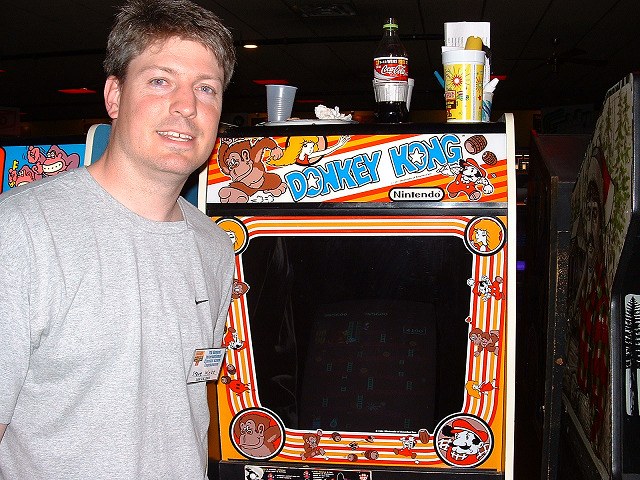 Steve Wiebe isn't really surprised by the discovery and fallout by Billy Mitchell's actions. The whole process acted more like puzzle pieces finally being put together:
"The more I thought about it from the 'King of Kong' days, it all seemed to make sense now," Wiebe said. "All the things that were happening at the time… like why he didn't come out and play me, and why he was inciting whose records were going to be authenticated and who's were going to be dropped. 'King of Kong' referenced that that he was a referee and on the board of directors. When that leaked out, it started to make more sense."
In closing with his interview with Variety, Steve Wiebe made a point to say that, "Billy will have his turn to say something in response, for now I'm just in awe." Will Billy Mitchell make an official comment at some point or bow out of the community?
That's a hard question to answer, as this arc in the "King of Kong" storyline has brought more traction to the property. For three years, a Broadway musical has been developed based on the saga. No joke — and this chapter will be referenced or added to the musical according to producers. There's also talk of crafting a TV show, but it seems that producers are simply playing with this notion at the moment due to this drama.
Leave a Comment