Hot off the heels of this morning's announcement for the Reignited Trilogy, it looks like Spyro may be coming to Switch after all. The initial announcements made no mention of the dragon making the jump to Nintendo's console, but a listing on the Nintendo UK Store begs to differ.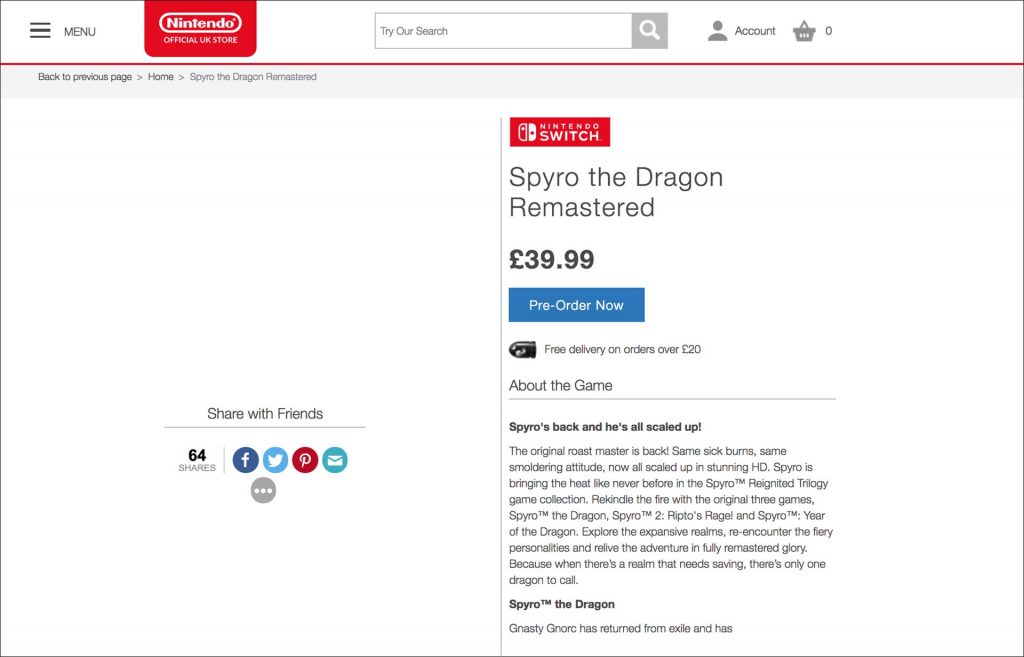 While the listing uses the name "Spyro the Dragon Remastered" and no date is provided, the accompanying blurb and price point check out and may point to an imminent announcement of the mascot-turned-Skylander's return to gaming prominence.
Be on the lookout for further updates and hopefully an official announcement in the near future.
Leave a Comment