Welcome to Speedrun Sunday: that sadistic time of the week where we dare to challenge both your D-pad's durability and sanity's stamina with the ultimate test in video game bragging rights.
Hot off the Cappy tossed kicks of our Super Mario Odyssey challenge comes yet another ruthless run that will stomp your self-esteem faster than you can shout "mamma mia." That's right, fans of 8-bit bops and Goomba stomps: We're jumping down the nearest warp pipe in Arcade Archives Vs. Super Mario Bros. to find the fastest mustached man the Mushroom Kingdom has to offer.
THE CHALLENGE
Who can get the highest score in Arcade Archives Vs. Super Mario Bros.' Caravan Mode?
Our claim to fame is 131950, which is sure to light a fire flower under even the most graceful of jumpmen among you. The koopa kid with the highest score by 12:00 a.m. ET will win a coveted $10 eShop card (North America), along with the illustrious title Bravest 8-Bit Brother.
THE RULES
All submissions must be made using the Switch's capture button. Take one photo of your high score in the Online Leaderboards and the other of the same score on the game screen (as shown below).

Make sure your in-game name matches your Twitter handle, or at the very least scribble your online alias using the Switch's editing feature alongside your fanciful feat so we know it was you.

Feel free to improve upon and submit new scores as many times as you like.

Switch version only. Use of emulators is strictly forbidden.
Follow @NinWire and @cityw0k on Twitter and retweet this post to qualify for today's cash prize. After that, simply share snapshots in the Twitter comments and we'll personally send both your winnings and a social media shoutout within the week.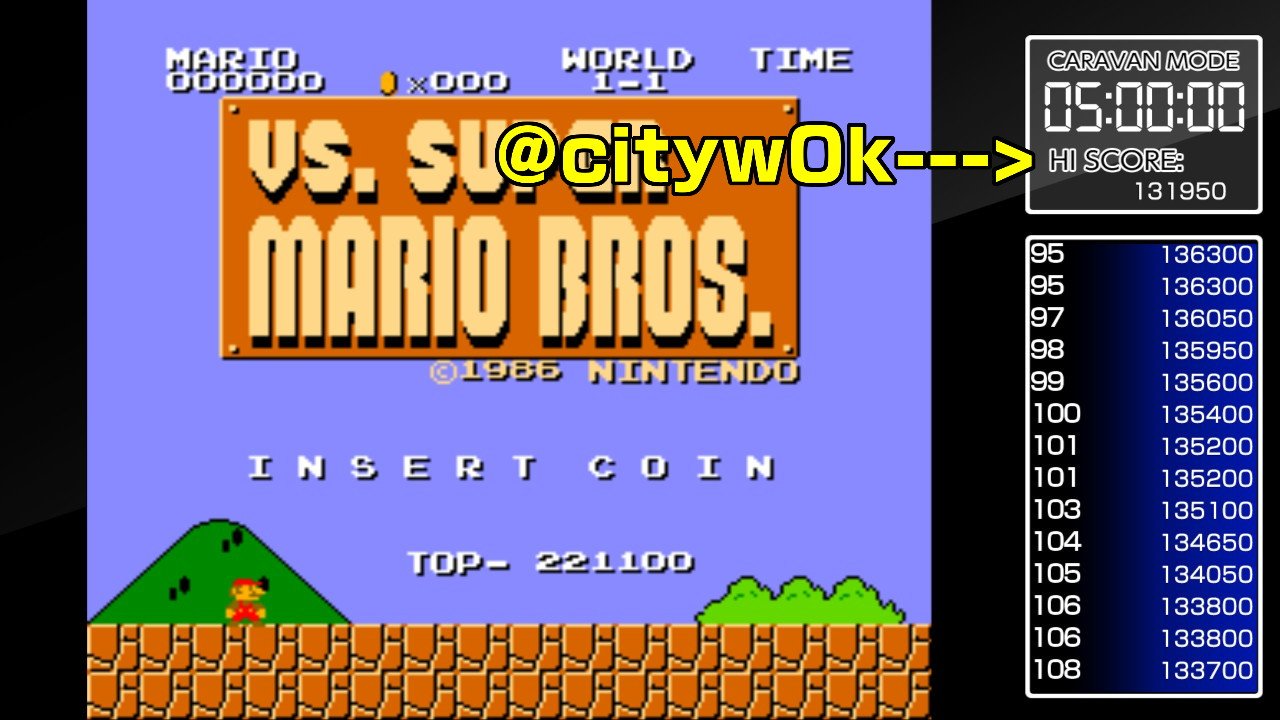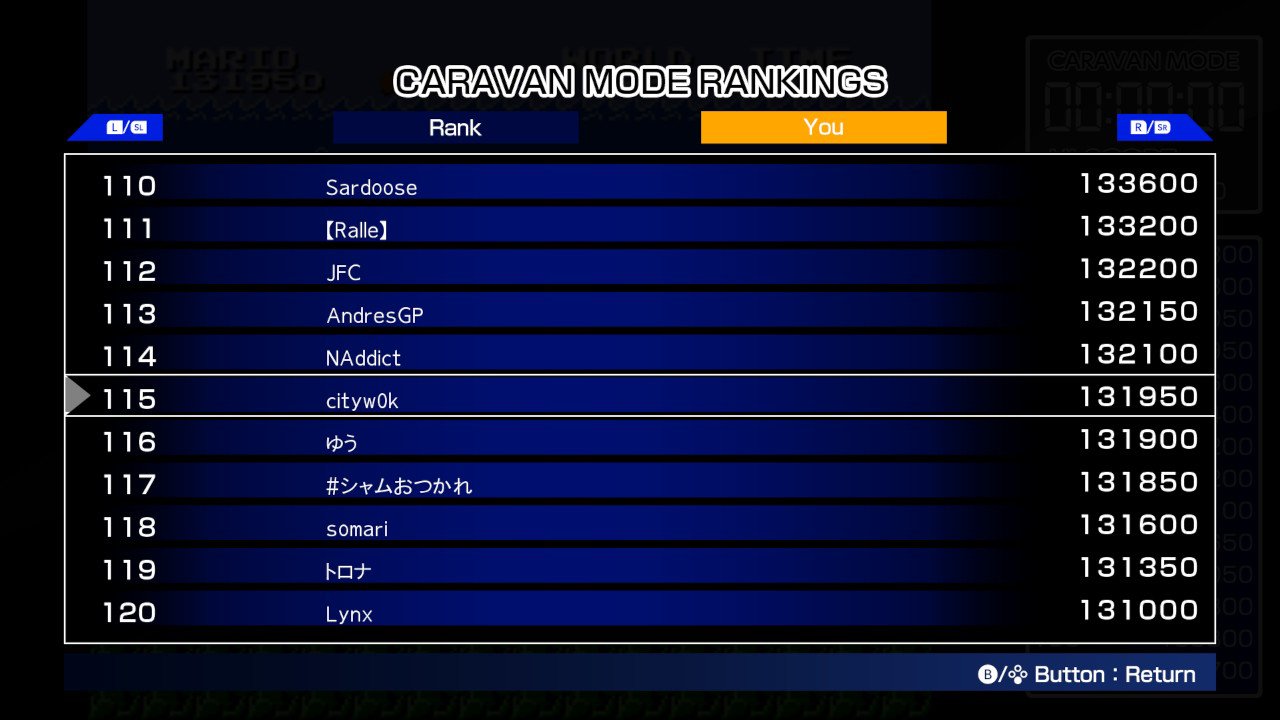 We'll be keeping score right here in the article all day, too, so you can easily keep track where your top rivals rank. Also, feel free to tune in to our Vs. Super Mario Bros. livestream at 4:00 p.m. PT where I'll personally be contending alongside today's top competitors for fame and glory.
So whaddya say? Ready to button up your overalls and put your plumbing prowess to the test? To quote the turtle stomping, mushroom munching maniac himself, "Here we go!"
---
Bravest 8-Bit Brother
1. @jpjr79191 [168600]
Losers Lost in Other Castles
2. @Bro3256Films [155850]
3. @Dober_Mickey [132700]
4. @cityw0k [131950]
Leave a Comment