Every year, employees at Nintendo receive a company handbook. While this is provided to mainly to discuss a company's history, code of conduct, other legal information (and more), Nintendo has always put a spin on its book. Beautifully designed, the bound script showcases concept artwork, product photos, and more.
This year's iteration has been handed out and we're already seeing images of it on Twitter. Titled "WORD CARDS," the book is composed of "flashcards" that contain a variety of images based on last year's game releases. What's catching our eyes this time is a card showcasing Mario in different costumes.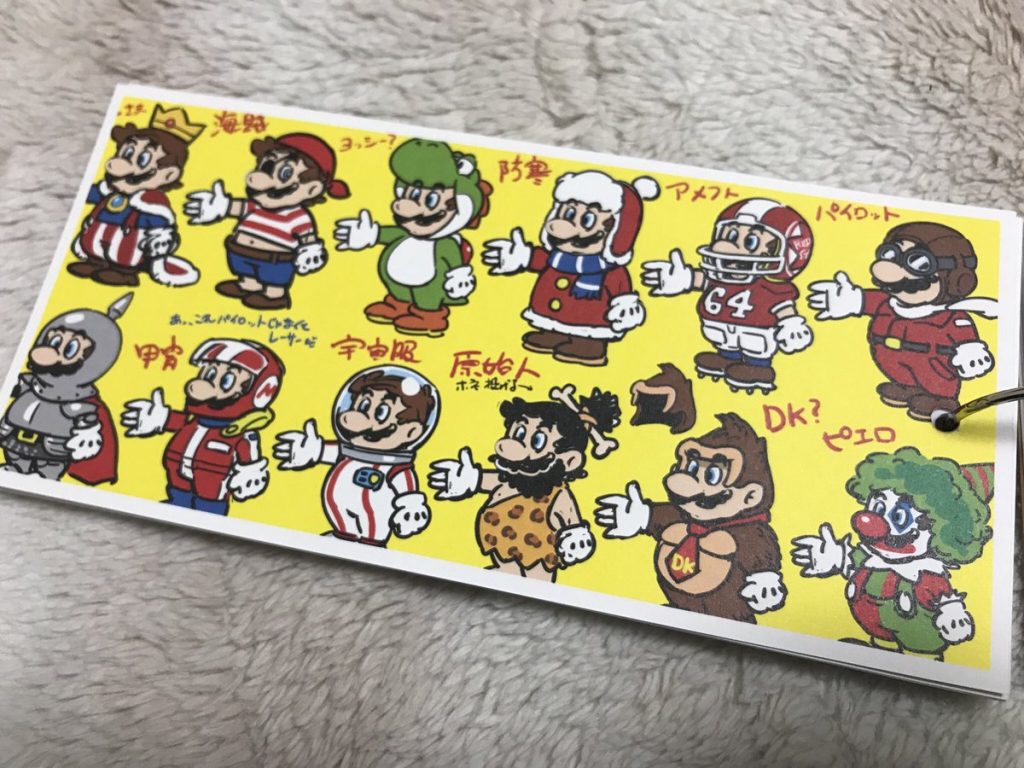 Super Mario Odyssey has had Mario dressed up in a variety of outfits, and even more may be on the way thanks to the last datamine. Here on this card we see costumes that didn't quite make the game, or at least in the version they're presented.
今年の任天堂の会社概要冊子のデザイン、めっちゃ攻めてる pic.twitter.com/BjERnTUIwy

— イケト (@NIGOUKUN) March 10, 2018
真面目な会社案内を上げすぎるのもアレなんで、あと4枚だけ pic.twitter.com/dpgTHC9zNn

— イケト (@NIGOUKUN) March 10, 2018
任天堂の会社案内に感動… pic.twitter.com/IJp61LS8H9

— テラ (@Tera757) March 11, 2018

Wishing to see Mario dressed up as Donkey Kong as you traverse New Donk City? Or maybe you want to dress up as Yoshi while talking to Yoshi before capturing Yoshi? Let us know what you think here, on Twitter, or even on the YouTube video page where we break down this artwork!
Leave a Comment