With a new Nintendo Direct just over the horizon all eyes are scanning Nintendo's websites and trademarks for any potential hints of what could be announced. Like clockwork, the company has uploaded two new patents for the 8th of March, which are pretty intriguing in their own right.
First up is an overview of extended input devices for use with the Nintendo Switch, if the accompanying drawings are anything to go by. While the image of a keyboard makes sense, as the system has already received a few MMORPG's in Japan for example, the Donkey Konga bongos are a much more bizarre choice. Not only that but the game illustrated appears to be Donkey Kong Barrel Blast, a game which was originally planned to work with the peripheral before being ported to Wii.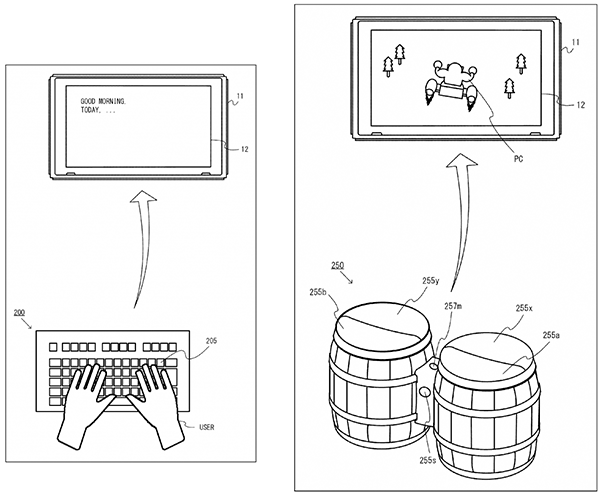 Before you jump for joy at the prospect of banging bongos to a cover version of Smash Mouth's All-Star, however, there's this sentence: "The content of operation made on the extended input device is detected based on a captured image captured by the infrared image capturing section. Therefore, the extended input device does not need to include an electric component such as an electronic circuit or the like that transmits the result of the detection of the input or the operation made by the user to the main body apparatus." This makes it seem like a patent for a potential Labo project rather than backwards compatibility.
The second patent filed today concerns Game Boy emulation, with potential platforms being personal computers, airline displays and PDAs. Most likely these are just general use examples and Nintendo is covering its own back for future Game Boy ports.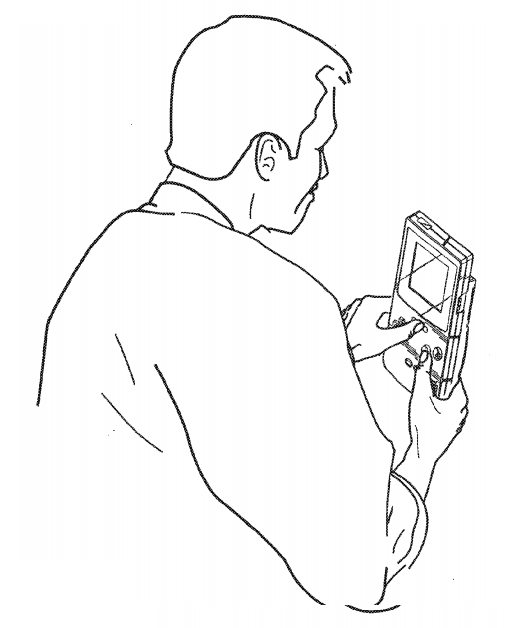 As of right now we can't be sure if these patents will show up during today's Direct or if it's just a lucky coincidence. We'll be sure to cover the event as it unfolds.

Leave a Comment