After making the transition to the Nintendo Switch, Dragon Quest Builders has found a new fan base that's happily defeating slimes and transforming the land into cities. While the game has been out in North America and Europe for a few weeks, it's finally getting released in Japan this week. To celebrate the release, Famitsu discussed the series with producer Noriyoshi Fujimoto and director Kazuya Niinou. Even better, they were given the opportunity to divulge a few more details on the game's sequel.
While the title is "new" to Switch owners, Dragon Quest Builders debuted last year on the PS4. Since then, due to the game's success, DQ Builders 2 has been in the works. We even saw a snippet of what's to come thanks to a short demonstration last fall.

The upgrades to Dragon Quest Builders 2 are quite promising. Players of the first game will be able to transport data from their save files to the sequel, but this is limited to the same console — PS4 to PS4 and Switch to Switch. A special bonus is promised for taking part in this feature, and the bonus is the same regardless of platform. Improvements that fans have asked for are being implemented, such as building higher structures, multiplayer aspect, and updated water features. In fact, two of these are shown off in the video above!
For longtime fans of the Dragon Quest franchise, this may even further peak your interest. A character named Malroth will appear in game, but in another form. Currently labeled as a male traveling companion, you can begin to speculate how he plays into the game's story.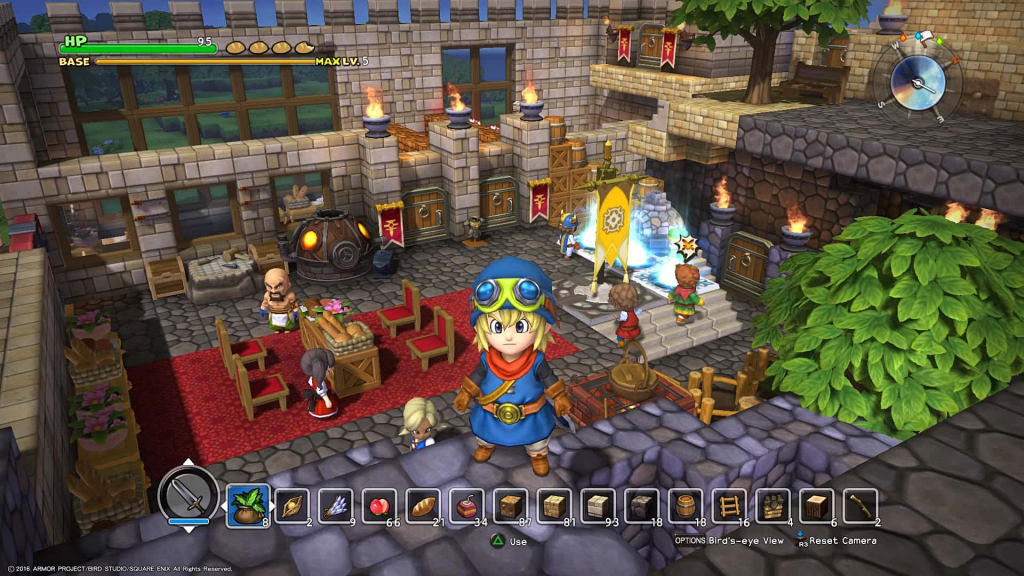 If you're skipping the first game for the sequel or haven't played any other games in the Dragon Quest franchise, don't fret; the game is being crafted in mind for new players as well.
No release date was mentioned during the interview, so we'll have continue being mesmerized by the first game on the Nintendo Switch while we wait. Curious about Dragon Quest Builders? There's a demo available on the Nintendo eShop and you can always check out our review of the game, thanks to fellow writer Jaxson Tapp.
Leave a Comment