Released last year, Doom for the Nintendo Switch was a surprise up Bethesda's sleeve. Since then, Nintendo Wire's editor-in-chief, Jason Ganos, dove head first into the port and noticed some issues when it came to dodging and avoiding enemy movement with the Nintendo Switch version in his review.
Earlier this month, the official Doom Twitter account promised patches that would include "covering audio issues, menu fixes, and more." While we don't have confirmation concerning the audio issues, we now know that the "more" included motion controls!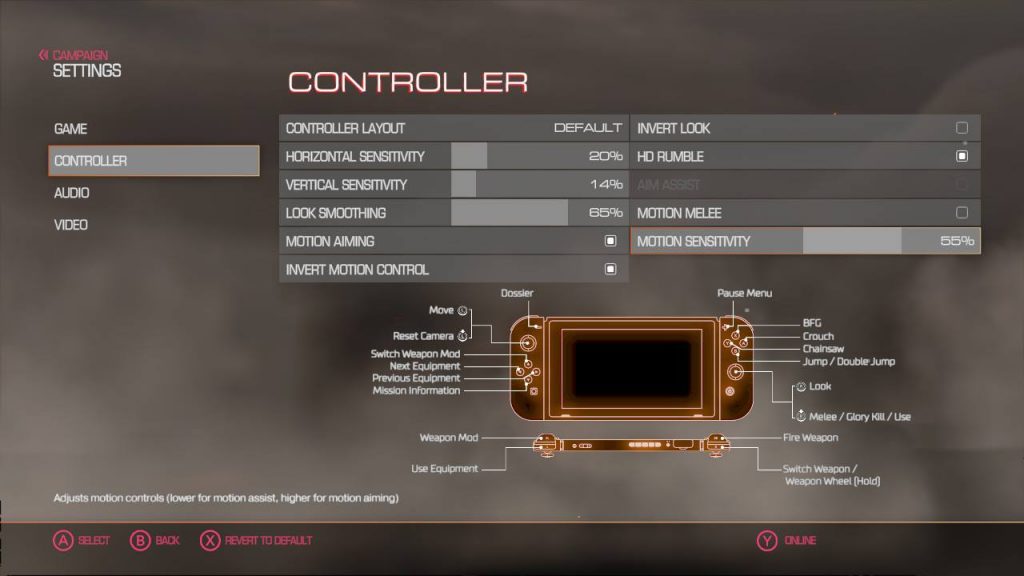 Now adding a new way to play, you're able to select Motion Aiming, Motion Melee, Invert Motion Control, and more. There's even a Motion Sensitivity option that can be adjusted from 1 to 100.
We'll be waiting for Bethesda to unleash the full patch notes from Hell, but until then you'll have to explore the game to find the other tidbits that have been added!
Leave a Comment