It's been quite a ride for BlazBlue: Cross Tag Battle, with announcements of characters, DLC, and pricing coming in at a slow drip. While the game has always looked like a lot of fun to me, having half the roster (including half of the prominently promoted RWBY characters) only available as downloadable content is pretty nasty without the plan laid out for you.
Now, we finally have that plan, via Shoryuken.com.
The game will cost $49.99 no matter the platform, digital and physical
Each pack of DLC will be $4.99, giving you three characters a piece
Characters Blake and Yang from RWBY will both be free, apparently indefinitely
For two weeks after launch, the first DLC pack (featuring Orie, Kanji, and Platinum) will also be free
All of the DLC packs together will be $19.99. That's about ten dollars off, though if factoring the free window for pack one it's more like five for early adopters. Still, savings.
The Deluxe Digital Edition gives you everything at $69.99
So there you have it. All things considered, not bad. The free download window is something I've come to expect with Arc Sys games, as they've done it in several of the BlazBlue titles and Persona 4 Arena. The scale and amount of DLC is the biggest issue here, but as a fan of the series' and company I'm comfortable with this pricing.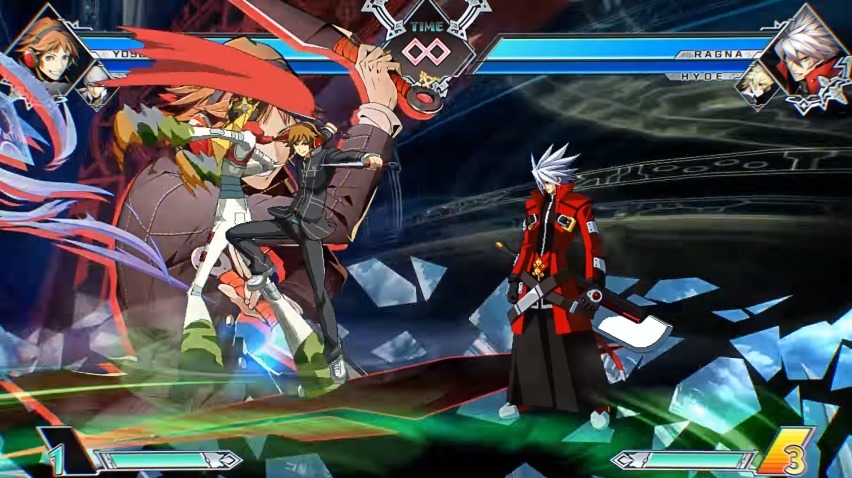 That doesn't void the issues with this information delivery, the kinds of headaches it might cause for tournament organizers, and what less invested fans and consumers might feel though. That said, there's more good news included.
There's now an official statement that the game will be dubbed in English as well as featuring the original Japanese voice tracks. We reported on this before, but now we have a solid confirmation with respect to the whole cast. For BlazBlue fans this is significant, bringing voices back to the series after their removal, though there's no word on if the original cast will be back. This also means the Under Night in-Birth crew will get English voices for the first time, and the familiar Persona 4 investigation team will be back together again.
You'll be able to pick up BlazBlue: Cross Tag Battle and all of its DLC starting June 5th in America. With fifteen more characters to reveal in the meantime expect to see more trailers and familiar faces, with the next one due this March.
Leave a Comment