Welcome to Speedrun Sunday: that sadistic time of the week when we dare to challenge both your D-pad's durability and sanity's stamina with the ultimate test in video game bragging rights.
Hot off the snow-capped kicks of our endearing Celeste challenge comes another ruthless run that'll leave you dead on the dancefloor. That's right, fans of rhythmic roguelikes and monster mashed melodies: We're creeping down Necro's crypt for a disco dance-off of epic proportions.
THE CHALLENGE
Who can get the highest score in today's Crypt of the NecroDancer Daily Challenge?
The smooth criminal with the fastest time by Monday morning will win a coveted $10 eShop card (North America), along with the illustrious title of Dungeon Diving Diva.
THE RULES
You only get one shot to prove you've got the groove in these Dailies, so make it count!

All submissions must be made with the Switch's capture button, more specifically an image of your standing in the leaderboards alongside today's date (similar to the image below).

If your Twitter handle doesn't match your leaderboard entry, make sure to scribble your online alias using the Switch's editing feature so we know it was you.

Switch version only.
Follow @NinWire and @cityw0k on Twitter and retweet this post to qualify for today's cash prize. After that, simply share your snapshot in the Twitter comments and we'll personally send both your winnings and a social media shoutout within the week.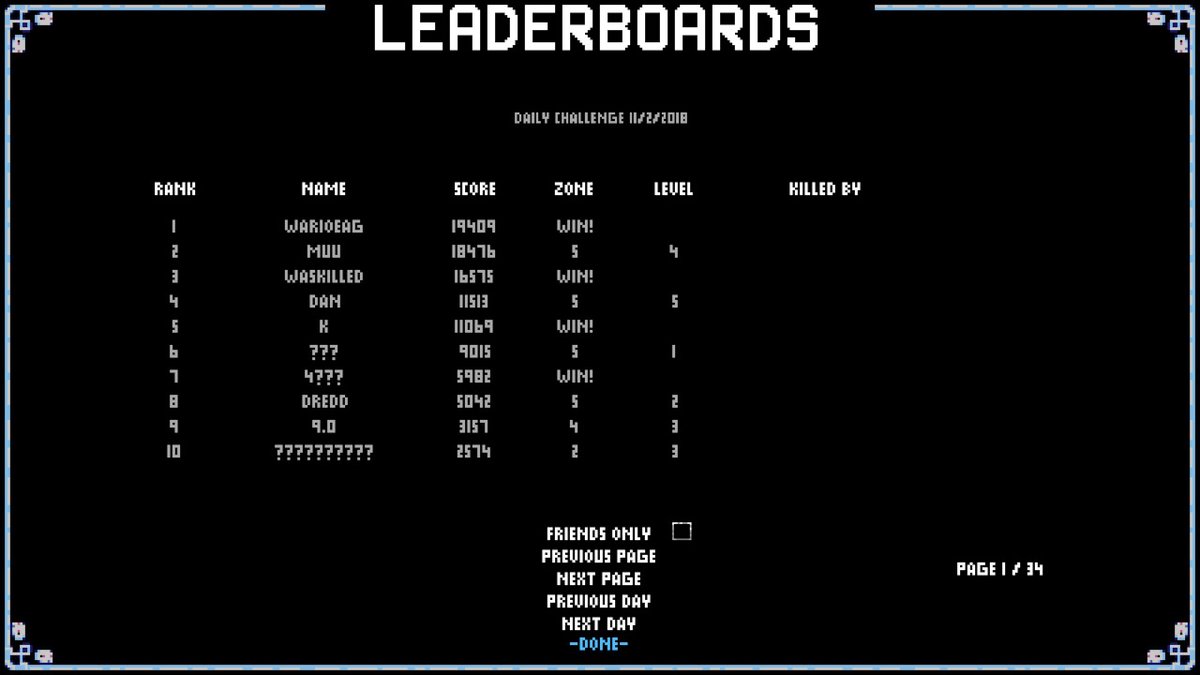 We'll be keeping score right here in the article all day, too, so you can easily keep track where your top rivals rank. Also, feel free to tune in to our Crypt of the NecroDancer livestream at 4:00 p.m. PST where I'll personally be contending alongside today's top competitors for fame and glory.
So whaddya say? Think you can keep the beat long enough to snag that golden lute for yourself? To quote the nefarious NecroDancer himself, "I guess you don't have the heart to face me!"
---
Dungeon Dancing Diva
1. @bliefour [1480]
Tone-deaf Backup Singers
2. @cityw0k [241]
3. —
4. —
5. —
Leave a Comment