Welcome to Speedrun Sunday: that sadistic time of the week when we dare to challenge both your D-pad's durability and sanity's stamina with the ultimate test in video game bragging rights.
Hot off the banana peeled squeals of our Mario Kart 8 Deluxe Tournament comes another ruthless run that'll leave your souls shattered and fingers frostbitten with envy. That's right, fans of pixel platforming and introspective ice climbers: We're slipping on our snow boots for a tumultuous trek up Mount Celeste!
THE CHALLENGE
Who can hike through Chapter 1 (Forsaken City) the fastest in Celeste?
Our claim to fame is 01:39:892, which shouldn't be too hard to beat for all you moody mountaineers out there. The crimson climber with the fastest time by Monday morning will win a coveted $10 eShop card (North America), along with the illustrious title of Lady Legend of the Mountain.
THE RULES
All submissions must be made using the Switch's 30 second video capture feature accompanied by a matching Chapter Clear snapshot (as shown below).

The in-game speedrun timer must be visible in your video capture. Remember to toggle it on under 'Options' before starting your run.

The deadline for submissions is left intentionally vague to discourage last minute lurking. Make sure to share your times the moment you get them so you don't miss out on the prize.

Feel free to improve upon and submit new scores as many times as you like.

Switch version only.
Follow @NinWire and @cityw0k on Twitter and retweet this post to qualify for today's cash prize. After that, simply share your snapshot in the Twitter comments and we'll personally send both the prize and a social media shoutout Monday afternoon.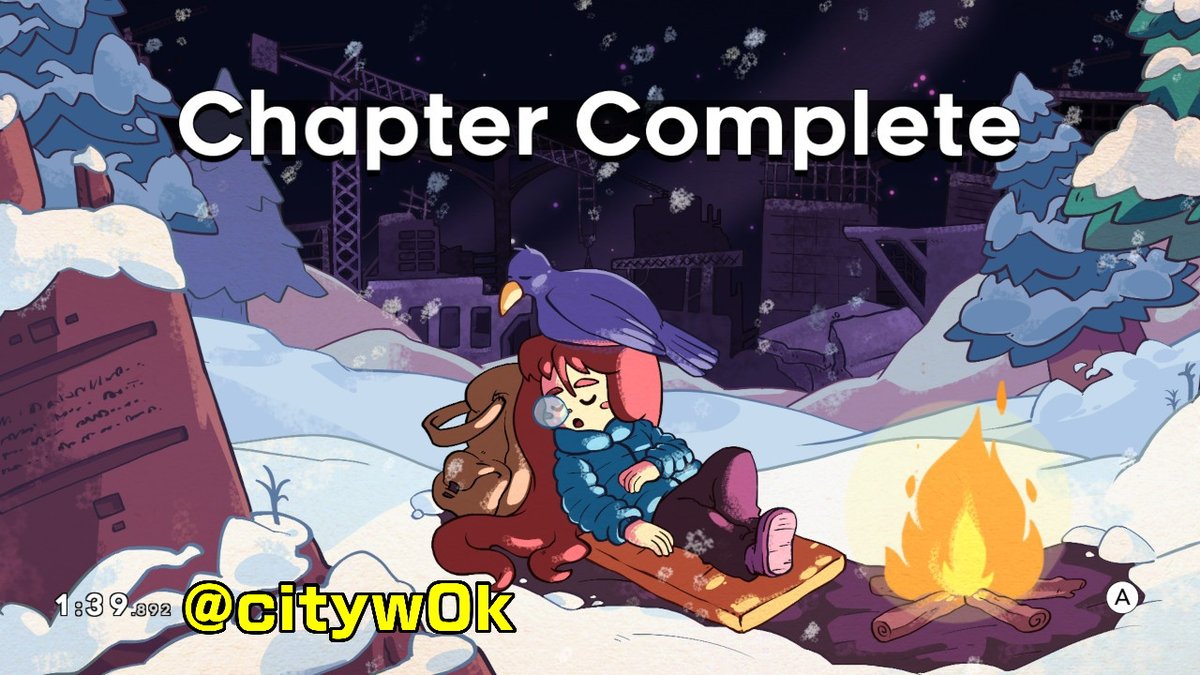 Remember, we'll be keeping score right here in the article all day, too, so you can easily keep track where your top rivals rank. Also, feel free to tune in to our Celeste livestream at 4:00 p.m. PST where I'll personally be contending alongside today's top competitors for fame and glory. Who knows, I may even attempt a full speedrun of the game if the community's vocal enough.
So whaddya say? Ready to rack up those death counts and prove your self worth to the world? To quote the game's red-haired heroine herself, "You should seek help, lady."
---
Lady Legend of the Mountain
1. @SRL_Ivan [01:13:950]
Frostbit Fallen Failures
2. @OnlyFriendlyGuy [01:17:418]
3. @pokeharrybley [01:29:335]
4. @monsieursapin_ [01:29:811]
5. @TheSoundDefense [01:34:962]
6. @Nimelya [01:38:770]
7. @cityw0k [01:39:892]
Leave a Comment