In September of last year Image & Form released SteamWorld Dig 2 on the Nintendo Switch eShop to critical acclaim – our own Ricky Berg awarded it high marks, commending its rewarding gameplay loop and sense of exploration.
If you've been putting off getting it in hopes of a physical edition you're in luck, as the devs have teamed up with Rising Star Games to release the game in boxed form across North America and Europe. This release was previously leaked by USK, and you can see that box-art below: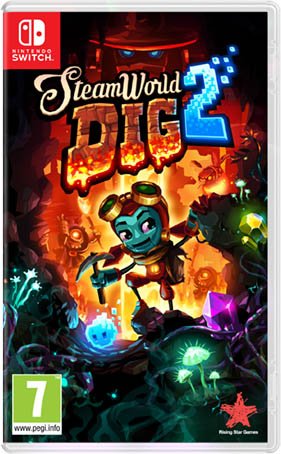 We don't know too many specifics yet but it's confirmed the physical edition will come with "exclusive items", which likely means more SteamWorld merch for avid diggers.
We'll be sure to let you know via Twitter when pre-orders go live!
Leave a Comment