My Nintendo's library of rewards has expanded — and you'll be happy to know that February's calendar offered on the site has been fixed, too. While the Nintendo Switch rewards button is still grayed out, a plethora of discounts, a 3DS theme, and Prima guide are the stars in the next wave of additions.
GO FOR GOLD
Nintendo has released a pastel pink 3DS theme using imagery from the Super Mario Bros. series to celebrate Valentine's Day. Sporting a halftone dot pattern, Mario, Toad, enemies, power-ups, and more are featured within the soft color palette. Costing 20 Gold Points and redeemable up to five times, you can deck out your 3DS in style.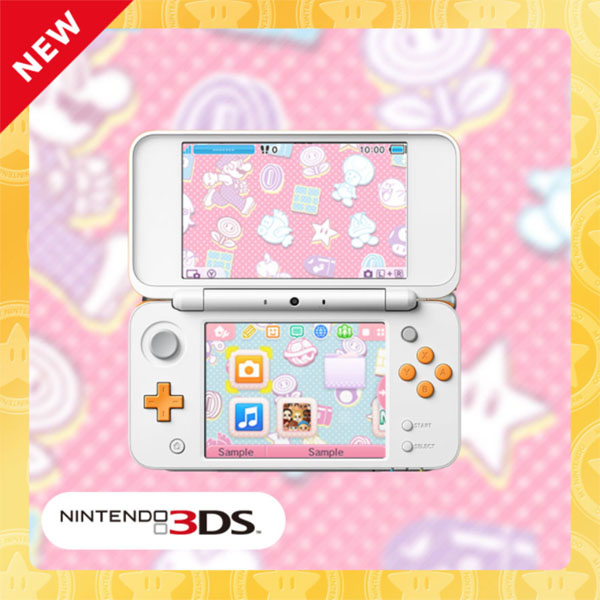 Also priced at 20 Gold Points is The Legend of Zelda: A Link Between Worlds eGuide from Prima Games. If you found yourself picking up the game now that it's part of the Nintendo Selects line, this complete guide will help if you're in a pinch!
MAKE YOUR OWN SALE
A dozen titles have rejoined or been added to the software discount page. There's a variety of selections offered to you, your 3DS and/or Wii U, and your My Nintendo rewards point stash — with plenty of options for both Platinum and Gold Points.
PLATINUM POINTS
GOLD POINTS

Here at Nintendo Wire, we've reviewed Kirby's Blowout Blast, BoxBoxBoy!, Rhythm Heaven: Megamix, and Star Fox Guard. On the fence about cashing in your coins with discounts for these titles? Give our reviews a read and see if the game you're pondering should be added to your library!
Leave a Comment