Rather unexpectedly, the Nintendo Switch has become a goldmine for fans of the classic Japanese developer SNK and its NeoGeo platform, with the likes of King of Fighters, Metal Slug, Samurai Shodown and more making their way to the system across its first year thanks to the porting studio HAMSTER Corporation.
It seems like the initiative been a success too, with the publisher announcing via Twitter that over one million Arcade Archive NeoGeo games have been sold via the eShop so far.
The studio is showing no signs of slowing down either, with the likes of Samurai Shodown III and League Bowling likely releasing in the near future.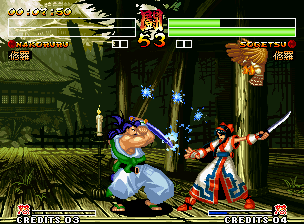 With all of these NeoGeo greats on the way and the brand-new SNK Heroines exclusively heading to Switch, it's looking like a great time to be an SNK fan.
Leave a Comment