Earlier this month Nintendo promised it would share Super Mario Odyssey concept artwork via its franchise-specific UK and Japan Twitter accounts throughout 2018. It kicked off with a look at early Mario and Cappy sketches and now we're getting a peek at even more.
For starters, there's some info on Mario's vessel of choice in the new game; the Odyssey. While it goes without saying the ship is based on a top hat, the color scheme apparently has red to represent Mario and white for Cappy.

Check out this sketch of the Odyssey's final design! We made it red for Mario, and white for Cappy. #SuperMarioOdyssey pic.twitter.com/tFo2HXpK84

— Super Mario UK (@SuperMario_UK) January 22, 2018


We get a far more substantial look at Tostarena's development too. Quite a few concepts were figured out in this early concept piece, like the floating pyramid and ice crystals everywhere, but it looks like the original inhabitants were meant to be cactus people.

Here's an early piece of Tostarena concept art. Even then, we were considering the scenery, sunset and fun things to do! #SuperMarioOdyssey pic.twitter.com/BzPRVzzdVp

— Super Mario UK (@SuperMario_UK) January 23, 2018


The Japanese account shares even more, highlighting the locals, Mario's sombrero outfit and even the Moe-Eye. Take a gander: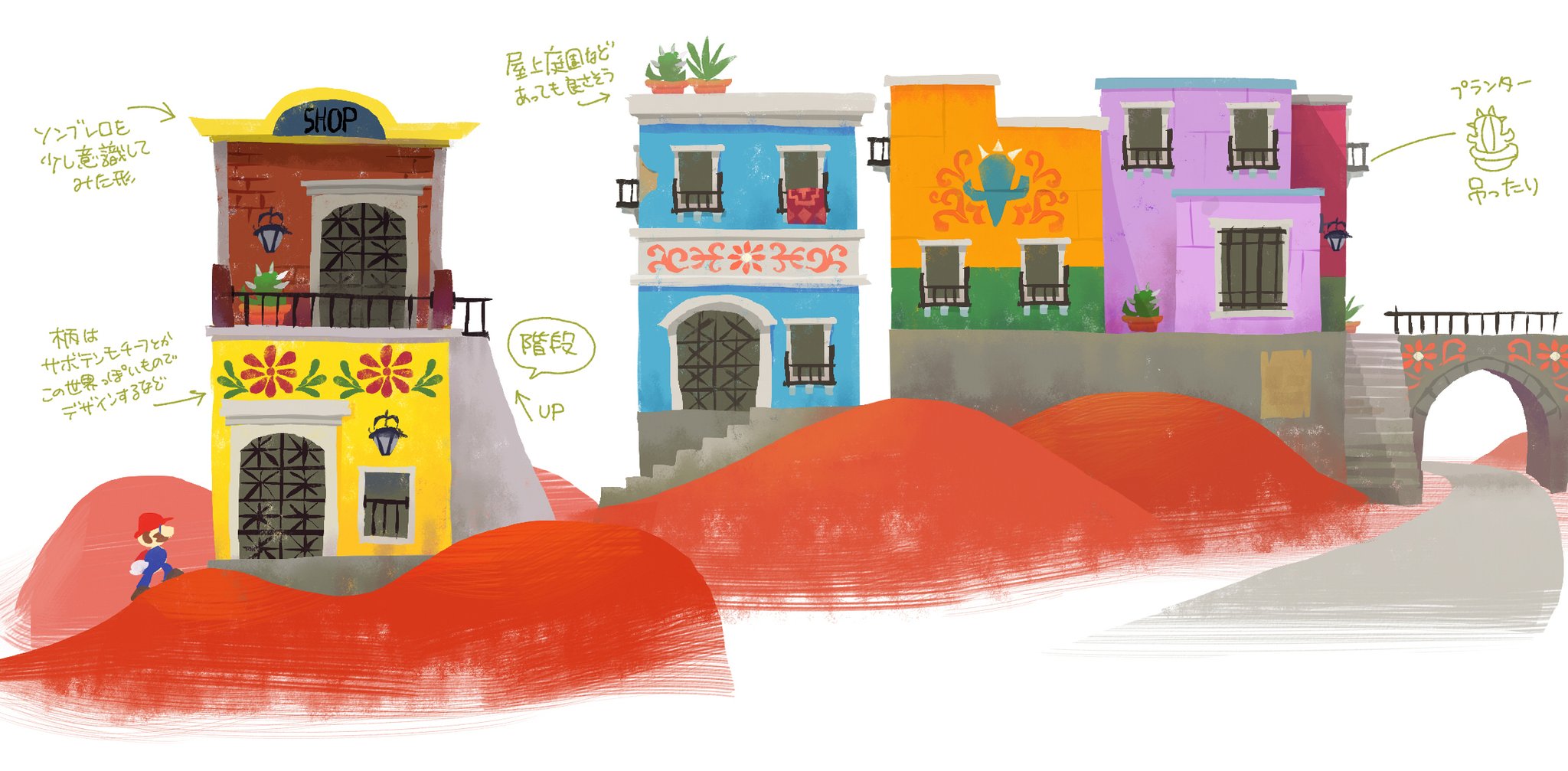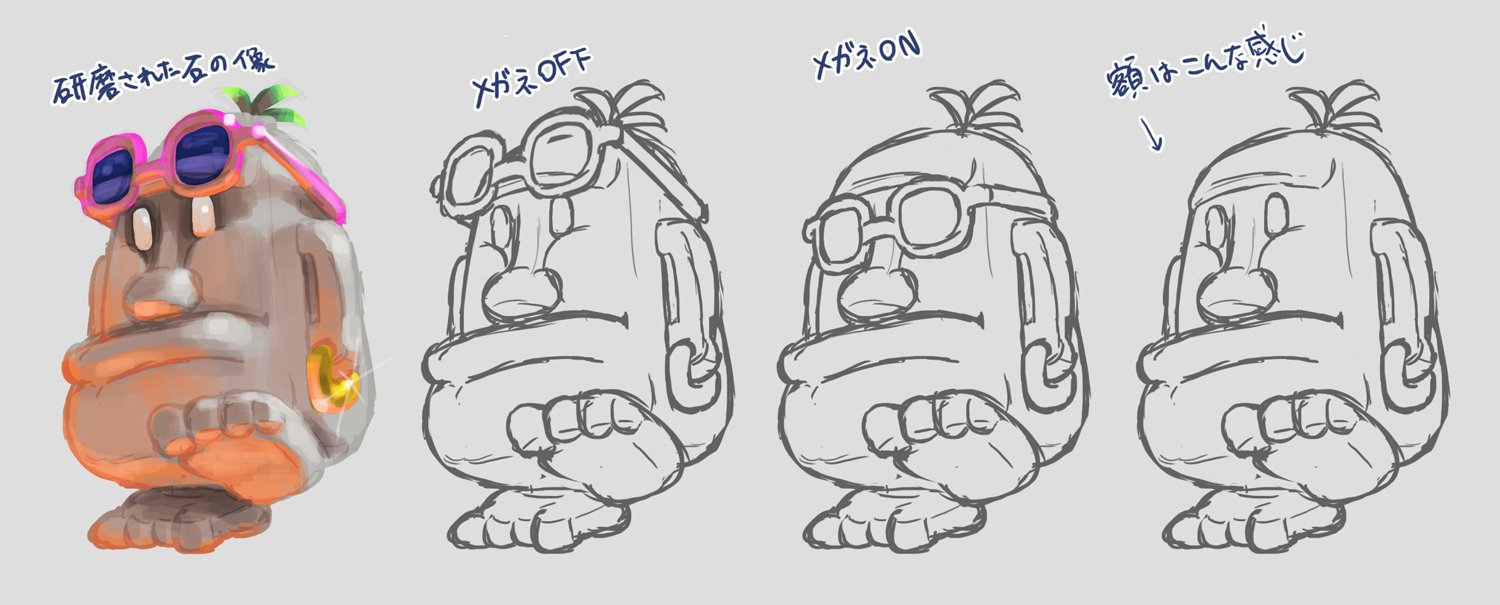 We're sure to see even more concept art as the year goes on and we'll be sure to keep you up-to-date on the best bits!
Leave a Comment