It's a busy weekend for Splatoon 2! Let's break down what you can find as you get ready for your next Turf War match.
SPLATFEST – TEAM ACTION VS. TEAM COMEDY
Tonight is the night when genre fans are once again divided, with the first Global Splatfest for Splatoon 2 kicking off. Move aside Sci-Fi and Fantasy, this time it's all about Action and Comedy. We've reported on the announcement and artwork of this Splatfest before, so you can simply treat this as a friendly reminder for when you visit Inkopolis Square later tonight.
That said, with every Splatfest comes another version of Shifty Station. Have a look:
いよいよ明日からフェスが開催される。
お題は「映画やドラマ、観るならどっち? アクション vs コメディー」。
期間は1月13日(土)15:00~11月14日(日)15:00。
今回のフェス限定ステージ「ミステリーゾーン」の様子をお見せしよう。 pic.twitter.com/9yLMnh5PzC

— Splatoon(スプラトゥーン) (@SplatoonJP) January 12, 2018

Prepare yourselves and keep your eyes peeled, as invisible structures are part of the map this time around. You don't want to find yourself running into a wall or falling to your doom when there are only three minutes on the clock!
IT BELONGS IN A MUSEUM
Welcome to the Shellendorf Institute! Thanks to the squids who have come before us, this wonderful environment for learning about history is now giving a different crash course in education. Released on January 11th, this new map will be celebrating its first weekend and Splatfest in the world of Splatoon 2's multiplayer.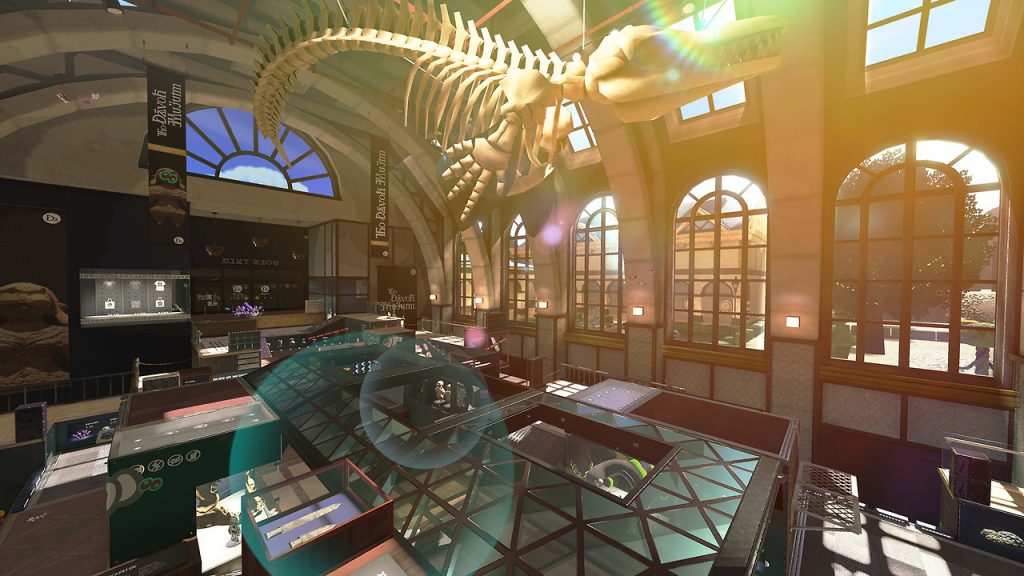 WEAPON: DAPPLE DUALIES NOUVEAU
Out tonight just mere hours before Splatfest: Team Action vs. Team Comedy, the Dapple Dualies Nouveau will be in stock at Sheldon's Ammo Knights. They look nearly identical to the original Dapple Dualies; the only massive changes you'll find besides the weapon's color scheme is its kit. With sub-weapon Toxic Mist and the Ink Storm special assigned to this Nouveau version, you can still roll and dodge your way around the map — but through the chaotic storms you can rain down on your opponents.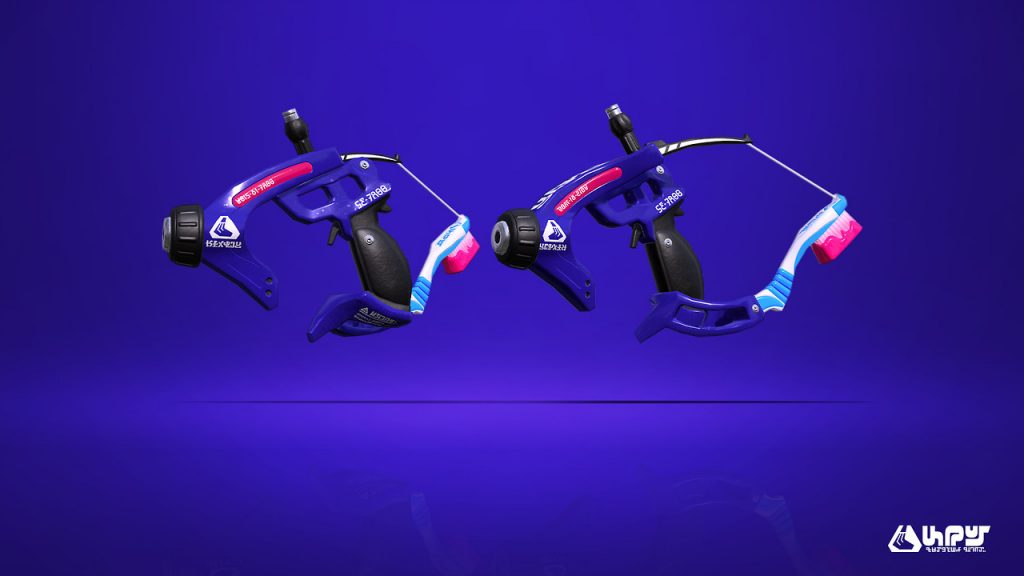 Ink-cited for Splatoon 2's first Splatfest of 2018? We are!
Leave a Comment