The first Splatoon 2 Splatfest of 2018 is on the horizon, as the bombastic and explosive fans of Action movies go head-to-head with the guffawing lovers of Comedy films on January 12th. And unlike the previous ones, this one is global, taking place in Japan, North America and Europe simultaneously.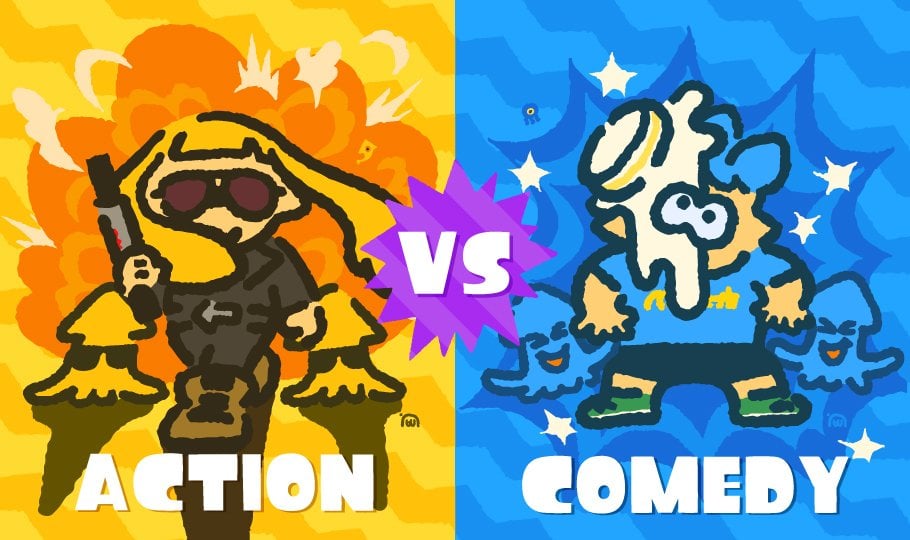 Featuring two fab logos — one sporting shades and a cool gal who doesn't look at explosions, the other emblazoned with the classic cream pie gag — the event kicks off almost exactly a week from now, on January 12th at 8:00 p.m. PST. Given the combined nature of the event, this is sure to be the largest Splatfest ever, as the world will decide which sort of feel-good movie they'd rather experience.
Are you #TeamAction or #TeamComedy? Let us know in the comments, and prepare yourself for battle come the 12th.
Leave a Comment