18 unknown Nintendo Switch titles have popped up on Amazon, with most available to pre-order and with Amazon Prime discounts included.
The titles are all listed with the name "Switch Title" and a number, along with the Nintendo Switch logo and a caption reading, "Just Announced at the Nintendo Switch Event."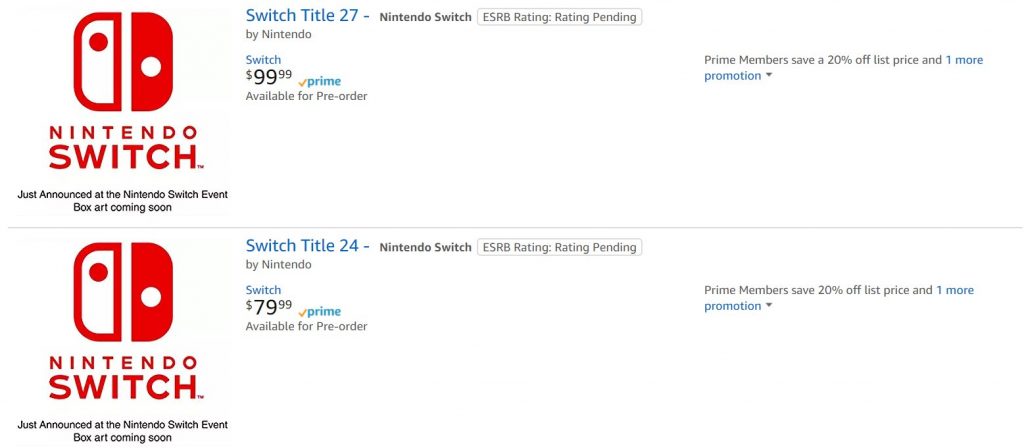 The full list of 18 mystery Switch titles can be found by entering "Switch title" (with quotation marks) into Amazon's search function.
No upcoming Nintendo Switch event has been announced officially by Nintendo or any other party, although an EA employee may have unintentionally leaked a January 2018 Nintendo Direct last month.
Whether these Amazon listings are related to a potential Nintendo Direct in January is purely speculation.
Stay connected to Nintendo Wire for more information about these mystery titles as it becomes available!
Leave a Comment