Way back in January, after the Nintendo Switch reveal event, the Japanese site for the system updated with a list featuring the many, many games in development from third parties. Among them, Bandai Namco's "Tales of" franchise. Then, a few months later, the company confirmed in an investor's meeting that the Switch "Tales of" game would launch in the 2017 fiscal year. Despite this, we've yet to hear anything about the game.
That may soon change, however, as a "Tales of" broadcast has been scheduled for Japan on December 16th, where they will update fans on "the several contents currently in development" (via Gematsu.) This will coincide with Jump Festa 2018 which Bandai Namco will also be attending.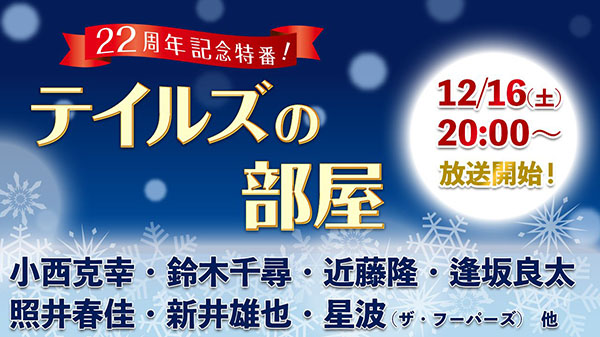 If the Switch game is still on track for a 2017 fiscal year launch, we should hopefully hear something then. Chances are it'll be a port of one of the many, many games that skipped Nintendo's systems these past few years, but we'll have to wait and see.
Be sure to check out the stream on YouTube at 20:00 Japan time (6 a.m. EST).
Leave a Comment