Joining in on the craziness and fun of Black Friday, retailers have some surprises to share before the rush of Cyber Monday begins. Luckily, the SNES Classic is showing up in these announcements.
On Saturday, November 25th, you'll want to line up early at your nearest Best Buy store. Each location will be distributing its latest shipment then, and in-store only. Best Buy further clarified on its site that it will not take any phone calls relating to the product, nor will it be available online.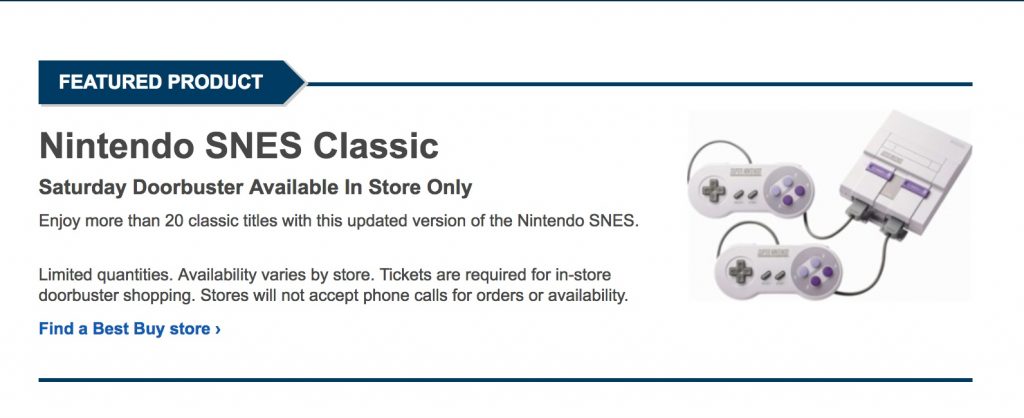 If you strike out there, start planning for Monday, November 27th. Toys"R"Us locations across the country will be selling their allotments of the SNES Classic then. The mini system and the Nintendo Switch are the highlights with this new push of "inventory drops." If you're in the market for a Switch and you've been having trouble finding one, then try Toys"R"Us this Wednesday, November 29th.
Do you still need a SNES Classic on your gaming shelf? If so, good luck on your hunt!
Leave a Comment