We've known about Mario + Rabbids Kingdom Battle's DLC plans for a few months now but one part in particular has been unclear — the "new unexpected story content," coming in 2018. Thanks to an updated eShop listing for the game's Gold Edition (via Resetera), however, we know a few more specifics.
For starters, the 2018 DLC will add a whole new world to battle through, but more importantly it will come with a "new hero." Who this will be we can only speculate — Wario? Waluigi? Rayman? Just another Rabbid?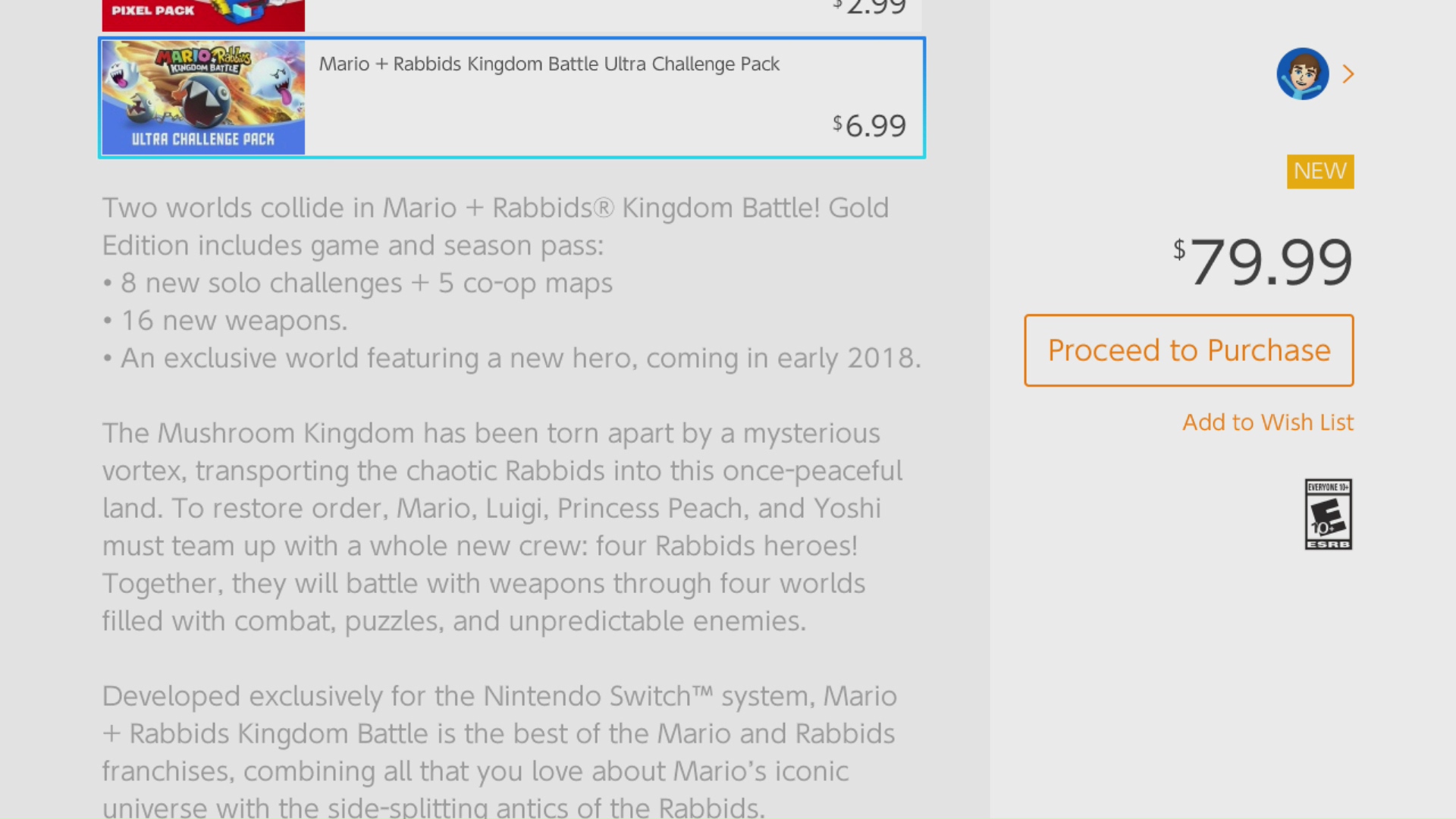 We'll be sure to let you know specifics once Ubisoft and Nintendo detail the DLC in full.
Leave a Comment