Yes, that's right: we're already talking about DLC for Mario + Rabbids Kingdom Battle before the game has even been released.
Continuing this week with more news being dropped at Gamescom, Ubisoft had its blog updated to give everyone a quick rundown of what to expect for the game. From the official source:
"In addition to 8 unique steampunk weapons available at launch, Season Pass owners will have access to new solo challenges and co-op maps this fall along with new story content in 2018. The Mario + Rabbids Season pass will be available on August 29 in the Nintendo eShop for $19.99."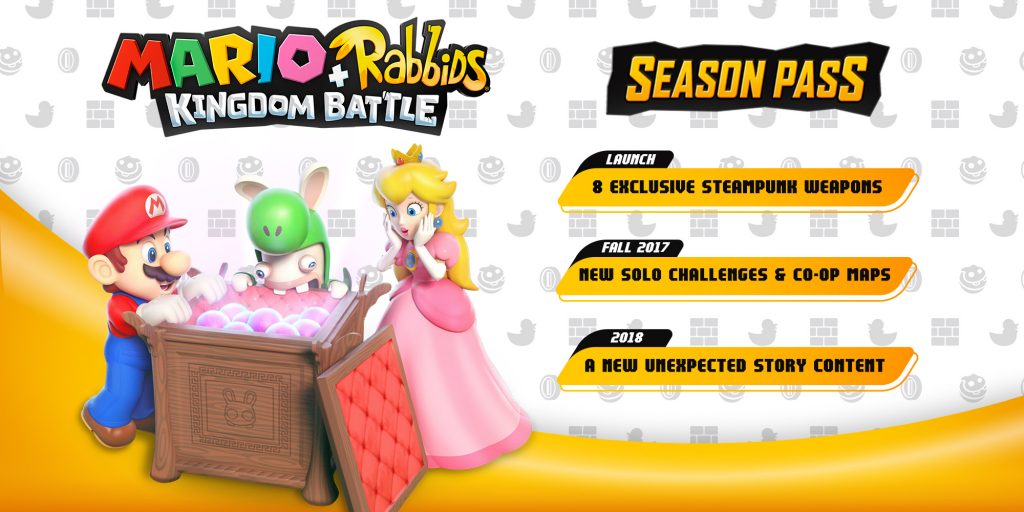 The price and what's to come doesn't sound half bad, and from what we've seen and played with in the game already, we're up for more adventures with Rabbids.
A couple things come to mind regarding this news. For one, considering Ubisoft is behind the game, we're pretty surprised that the DLC announcement didn't come sooner, like back at E3 when Mario + Rabbids was first revealed. Also, with the way the announcement is worded, it sounds like we could be getting something close to or on par with The Legend of Zelda: Breath of the Wild's DLC. That's just a little something to keep in mind as we move forward.
Is there a chance we'll see more characters from the world of Super Mario make the jump to Kingdom Battle? Besides Waluigi (he's a given), what characters would you want to see have Rabbid counterparts?
Leave a Comment