On Friday we brought you the news that Capcom is working on bringing more games to the Switch, specifically name-dropping Ace Attorney as one of the franchises in development. That said, it was unclear if this meant ports or a new game altogether. If this latest report from Kotaku UK is anything to go by, however, Capcom is working on both.
The site tells us two independent sources have come forward and stated that three products are in development. In the first half of 2018's fiscal year (April through to October), Capcom will supposedly release two compilations for Switch, with the first covering the first Phoenix Wright-starring Trilogy and the second featuring Apollo Justice and the two Nintendo 3DS titles. There's already precedence for this sort of compilation as you can pick up the former trilogy on the 3DS eShop already.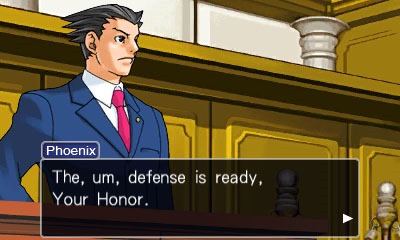 These will be followed up by a brand new game later in the fiscal year, which will have a global launch for Switch and mobile. It will apparently contain five cases "at launch" and will star Phoenix Wright as the protagonist.
We'll be sure to bring news if anything official is announced.
Leave a Comment