Happy fall, everyone! We're almost done with the first week of October and the Splatoon 2 news keeps rollin' in. Let's see what's going on this month!
WEAPON: BAMBOOZLER 14 MK I
Can't hold a charge? Don't feel down about it, as the Bamboozler 14 Mk I certainly makes up for that missing function with a faster firing rate. Not your typical charger, tonight's latest addition to Splatoon 2's arsenal will certainly help shake things up in Ranked Mode. How? With Curling Bombs as the sub and Tenta Missiles as the special, the Bamboozler 14 Mk I can snipe up close and far away with these weapons at the ready while turning the tide of battle with just one squad splat away.
MAP: SNAPPER CANAL
You know what was missing from Splatoon 2? Ducks.
No, seriously, we have ducks now. It's canon. Baby ducks, too.
Ok, birds aside, Snapper Canal is the basin, wash, "river" (or whatever you want to call it) to hang out at. Graffiti? Check. Posters that resemble Johnny Cupcakes' logo, but à la squid version? Got that, too. Be careful of making jumps through this map, as you can easily hop out of bounds or meet an untimely splat into the water down below.
Curious about the map, but don't have a Nintendo Switch at the ready? Check out our map tour!

As of right now, Snapper Canal is live and has been added into the game's map rotation.
GRIZZCO ITEM OF THE MONTH: JUICE PARKA
Magenta-plum-burgundy is the new pink. Or maybe orange. Grizzco's payout for this month certainly doesn't match its previous clothing items. That and it seems that Mr. Grizz might be trying to tell us to prepare for the winter. Depending on where you are in the world, it might be time to bundle up with some layers.
SPLATFEST: SOMETHING SPOOKY COMES THIS WAY
While Europe will be flinging toilet paper and Japan is deciding if power or stamina is superior, North America will be arguing the age-old question: "Vampire or Werewolf?" We covered today's announcement earlier, so save the date for Friday the 13th and decide who you shall pledge your allegiance to.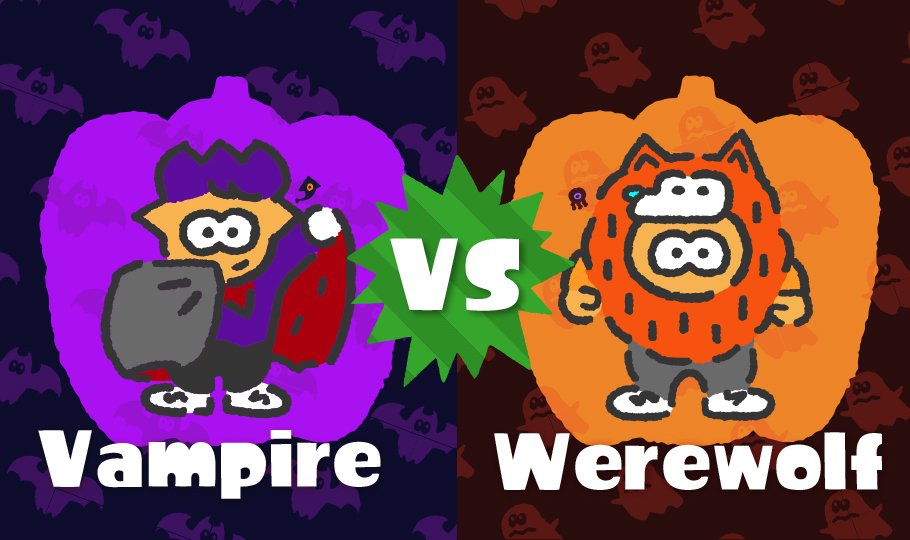 VERSION 1.4.0 SPLASHES ITS WAY HERE
Prepare for Tuesday! Splatoon 2 will be getting an update sometime earlier next week. Weapons will be buffed, some will be nerfed, abilities will be tweaked and more. So far, the complete notes are only available on Nintendo's Japanese site. Once we see North America's page update, we'll cover all the details.
May your Splatoon 2 gaming weekend be victorious! See you all next week. (You're going down, Team Vampire!)
Leave a Comment