Sonic Forces has got a brand new Wispon and stage for its Hero Character, adding to its tale of rising up and taking back the world. Continuing the trend of the others revealed so far, the Drill Wispon takes its name and inspiration from Sonic Colors. It'll allow your character to dash both along the ground and up walls, while also giving access to a chargeable punch attack. Of the revealed Wispons, it sounds like it'll offer the most consistent mobility, speeding you up and offering some vertical movement based on the stage's layout.

As for where you can use it, Sega revealed that Chemical Plant will be making another appearance in the series. Contrasting its previous looks, the skies this time are cloudy gray rather than the red of air pollution and cityscapes of the past. I might be guessing here a bit, but the airships spotted in one of the shots have a lot in common with the Egg Carrier. Seeing Eggman's flagship flying fortress make a reappearance wouldn't be too surprising.
Lets not forget, Sonic Forces is all about the Knuckles-led resistance, and we've also got a new piece of concept art for their headquarters. It's nothing fancy, but it's home for this last hope of the world.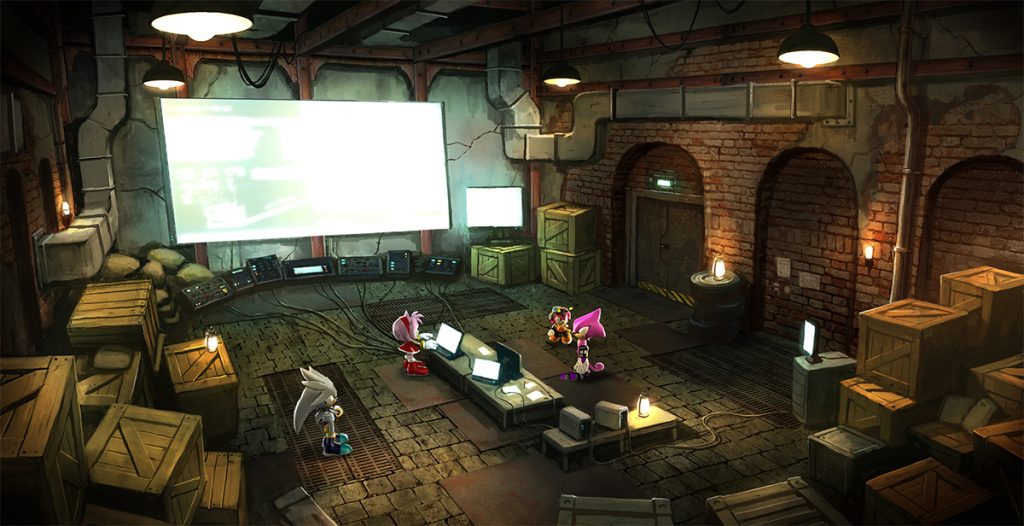 You can fight alongside them yourself when Sonic Forces releases on Switch on November 7th.
---
Source: Sega press release
Leave a Comment