It's time to get extra excited for the Halloween season! October's bringing us a whole lot of spooky Pokéfun.
TRICK-OR-TREAT GO!
It's not a total surprise, but we have confirmation that Pokémon GO will have a Halloween themed event later this month. No word if it will be a carbon copy of last year's ghostly haunt-hunt with Candy galore, but now with Generation II Pokémon available and maybe some teasing of future generations, this Halloween could be a bit more varied and spookily-sweet.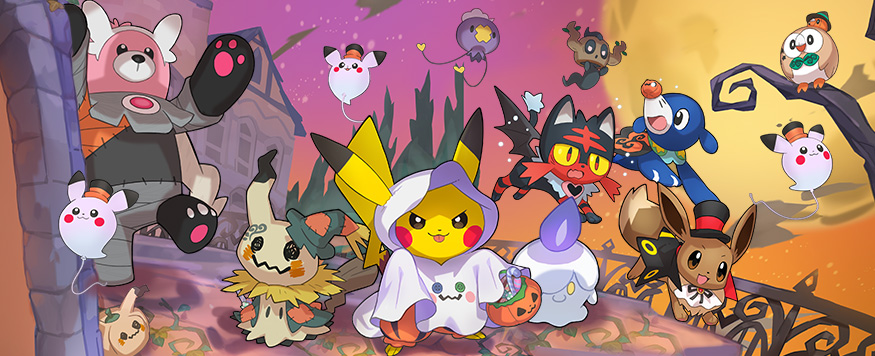 PUMPKIN-BOO-A-CHU
Haven't decided on what design to carve into your pumpkin army this year? Pokémon.com has a page dedicated to an array of stencils to choose from. Stencils from previous years are still available — and 2018 will be getting a big update!
The newest additions include designs of Alolan Marowak, Alolan Meowth, Litten, Lycanroc (Midnight Form), Mareanie, Mimikyu, Murrow, Pikachu, Popplio, Pyukumuku, Rowlet and Salandit. Still hunting for more? Scroll down past 2017's entries to check out 26 other designs!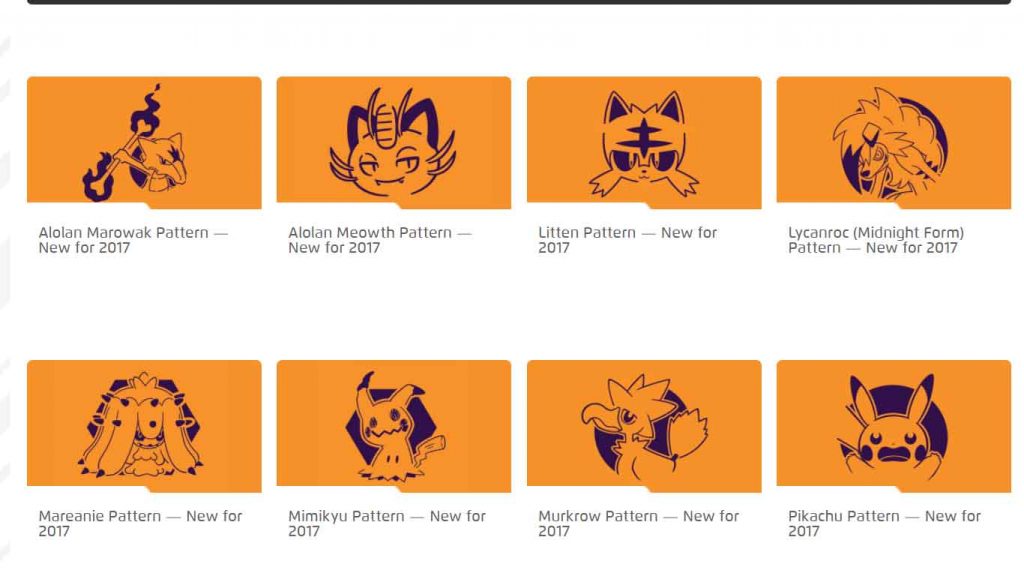 BINGE WATCH 'EM ALL
Want to get in the holiday mood? Chill out with one of two (or both) playlists that have been curated for the Pokémon TV site and app. In the "too spooky for you" category, there's one all about Haunted Houses, starting with the memorable "The Tower of Terror" episode of the Indigo League.
Want to snack on some sugary goodness instead? The second playlist revolves around Pokémon's favorite treats! … What? Ketchup has sugar on it, Pikachu can back me up on this. It belongs here!
#HASHTAG IT
Got some fan art and happen to want to show off your latest Pokémon haul and more? Throw #PokemonHalloween in the description of your social media post and it'll appear on this curated page of Pokémon fandom. As of right now, the site is filled with merchandise photos of this year's Halloween line!
Speaking of which…
Other pieces that are covered in Pokémon.com's master update article are about the Pokémon Center's release of Halloween merchandise that we covered recently, as well as reminder about Marshadow's distribution beginning on October 9th.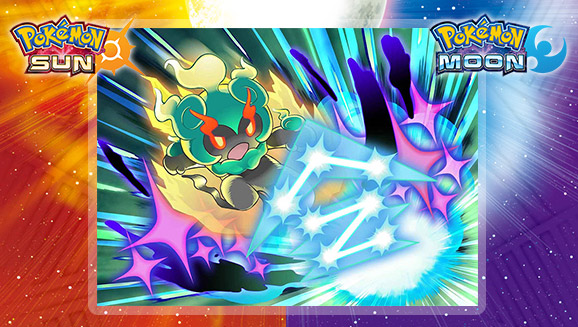 What event are you looking forward to the most this month?
Leave a Comment