Ramping up for the release of Pokémon Ultra Sun & Ultra Moon, the original versions of Pokémon Sun & Moon are getting some code distribution over the next few weeks!
CHARIZARD
Participating Target stores will have the Charizard code card on hand from October 1st-14th, while supplies last. The code will only work with copies of Pokémon Sun & Moon. As for how special this Charizard is, your newfound friend has the following stats:
Level: 50
Held Item: Red Card
Ability: Blaze
Moves: Dragon Dance, Flare Blitz, Fly and Earthquake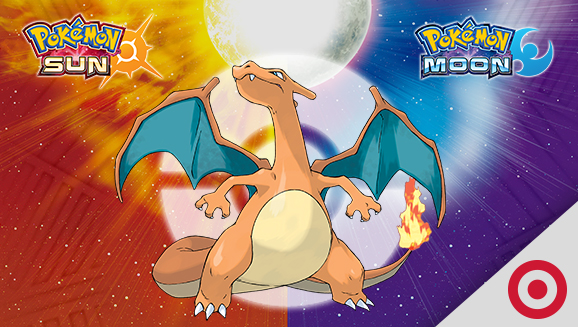 The Charizard code distribution at Target was planned to coincide with the release of Pokémon TCG: Charizard-GX Premium Collection, which happens to be a Target exclusive. While it's not up online yet, other Premium Collections are available — and that should give us an idea of what we can expect from Charizard's set, including a price point of $39.99.
Don't dilly-dally! All codes must be redeemed by February 4th, 2018.
MEGA STONES
Valid until October 31st, 2017, using the code word "DRACHE" will bestow upon you the Mega Stones needed to make Mega Ampharos, Mega Altaria, Mega Latios and Mega Latias a bonafide reality in your copies of Pokémon Sun & Moon. Just make sure you have these guys in your PokéBank, ready to transfer over so you can utilize these stones!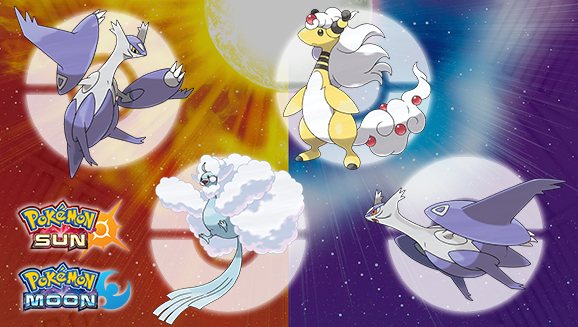 REMINDER: MARSHADOW
Charizard isn't the only Pokémon that's being given away next month. Here's a friendly reminder to make your way over to GameStop, starting October 9th, to grab a code card for Marshadow. Codes will be available until supplies last and/or October 23rd rolls around. Curious about this distribution's stats? Here you go:
Level: 50
Ability: Technician
Held Item: Marshadium Z
Moves: Spectral Thief, Close Combat, Force Palm and Shadow Ball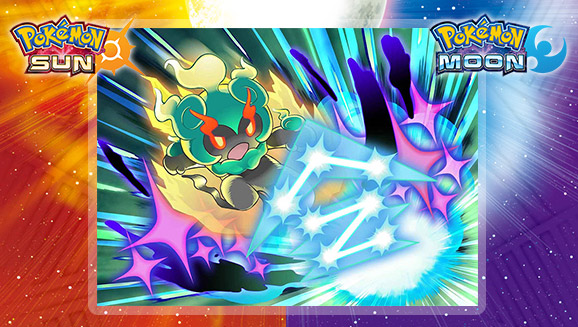 REMINDER: ASH HAT PIKACHU!
We're just a few days away — the parade of Ash Hat Pikachus will be visiting soon! Though we're limited to using the code once, we can at least plot out how we'll obtain them all in the coming weeks. View the full schedule:
9/19/17 – 9/25/17: Original hat (Kanto and Johto regions)
9/26/17 – 10/2/17: Hoenn region hat
10/3/17 – 10/9/17: Sinnoh region hat
10/10/17 – 10/16/17: Unova region hat
10/17/17 – 10/23/17: Kalos region hat
10/24/17 – 10/30/17: Alola region hat
How excited are you for the leadup to Pokémon Ultra Sun & Ultra Moon? Hoping for some more distributions? Which Pokémon do you want to see next? Let us know on Twitter!
Leave a Comment