UPDATE: Episode Shadow has been confirmed by Sega! Check out the first trailer:
The description also says we'll discover the "the fate of Team Dark", so expect appearances from Rouge and E-123 Omega.
---
We already know DLC will be a part of the upcoming Sonic Forces, namely a selection of Sega and Atlus themed costumes. It looks like something more substantial is on the way too, though, as an "Episode Shadow" has popped up on the official Microsoft digital storefront, where it says it'll be included with the "Digital Bonus Edition" at launch.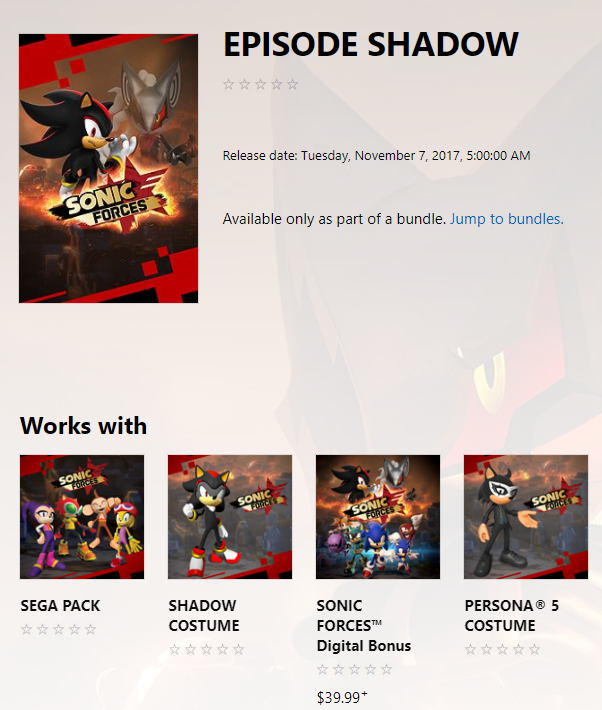 Get EPISODE SHADOW to uncover the untold story of the new villain, Infinite, and rediscover three updated stages playing as Shadow. Plus, play as Shadow in over 10 Modern Sonic based stages!

Experience the full story behind the new villain's rise to power and as you find renewed replayablity across Modern Sonic stages. The fate of Sonic the Hedgehog's world is in your hands – Join the Uprising.
It certainly isn't unprecedented to play as the "Ultimate Lifeform". Whether he'll be packing heat again is another matter entirely.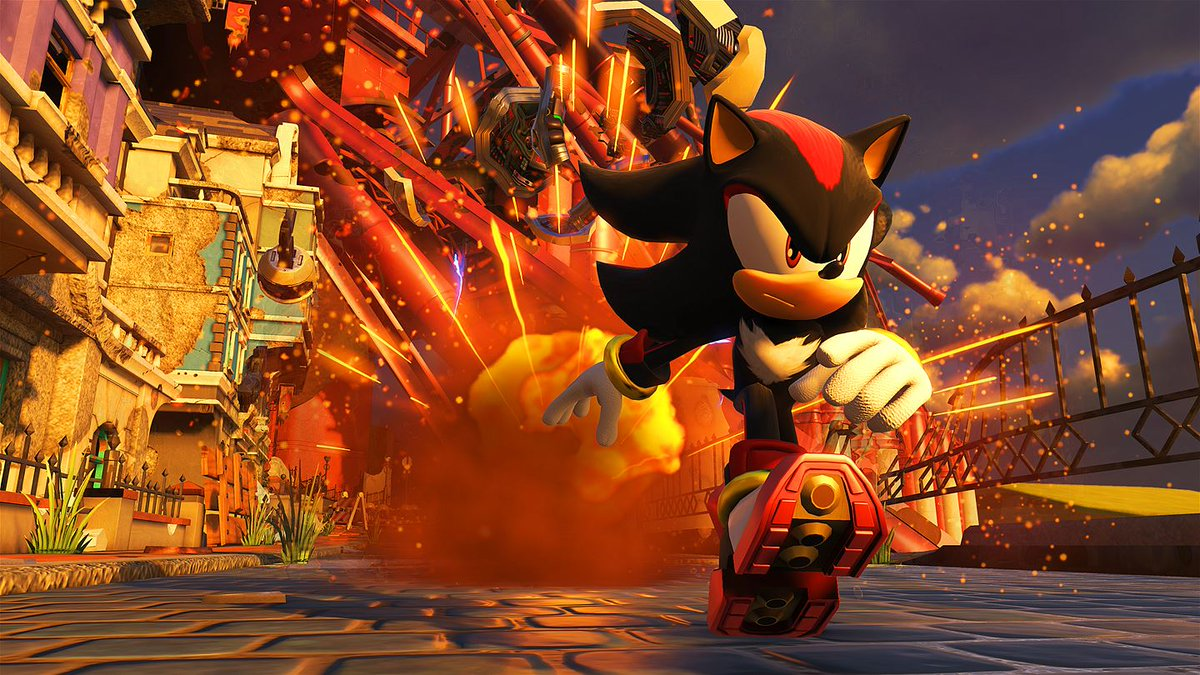 Also worth noting is the Shadow the Hedgehog costume for your Avatar character, meaning you'll effectively be able to play as Shadow in those Avatar stages, too.
Sonic Forces launches for the Nintendo Switch, PS4, Xbox One and Steam in North America and Europe on November 7th.
Leave a Comment