I've been rolling around at the speed of sound through Sonic Mania since it released, but there's another Sonic game to look forward to this year. Today Sega finally announced when Sonic Forces will race onto the scene, along with what kind of extras you'll find in the game's Bonus Edition.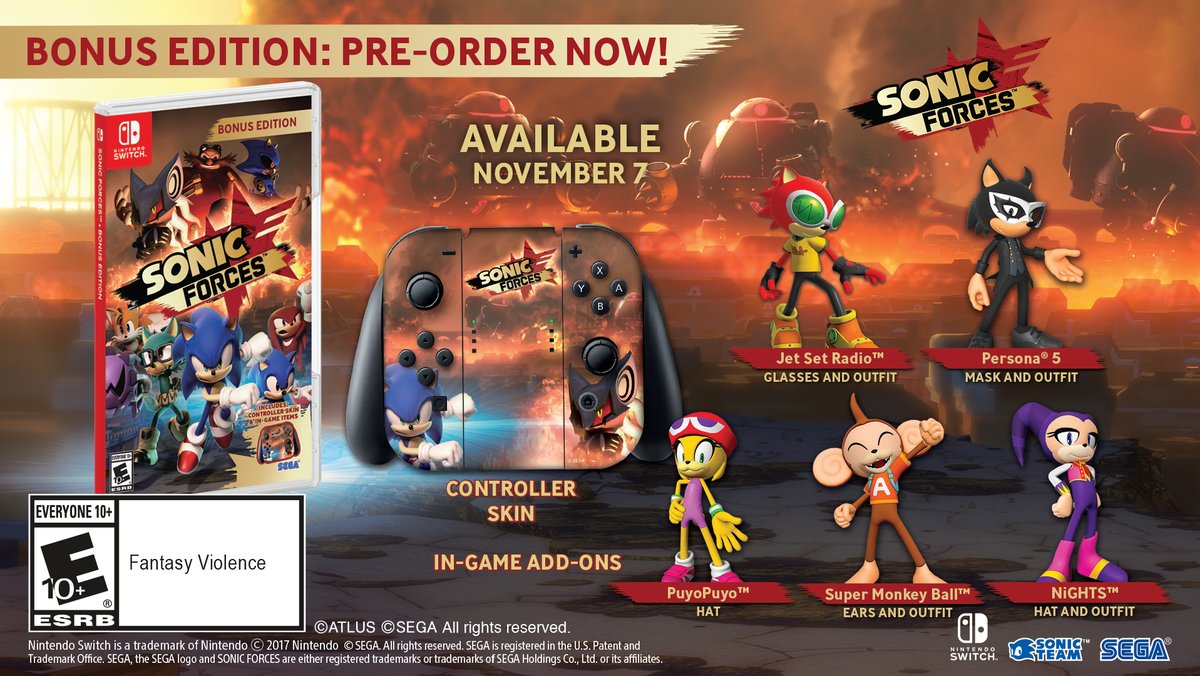 The Bonus Edition is physical only and will come with a controller skin for your Joy-Con and their grip. The segmented, stick on design will have the game's logo in the middle while Sonic is on the left Joy-Con and the game's mysterious villain Infinite is on the right. There'll also be some digital extras in the form of Sega and Atlus crossover costumes for your Hero Character.
There's going to be 13 add ons all together, and we can see some of them already. Representing Jet Set Radio, PuyoPuyo, Nights, Super Monkey Ball and (most surprisingly) Persona 5, it's a great selection of shout outs already.
No word on if the costume DLC will be available with digital copies, but you can preorder the physical Bonus Edition today for $39.99. Once you do you'll be on your way to playing Sonic Forces when it launches on November 7th.
You can pre-order Sonic Forces Bonus Edition at Best Buy today!
Leave a Comment