This week in the Nintendo eShop: Metroid learns to crawl, retro royalty conquers kingdoms and sportsball slam dunks on Switch.
DrinkBox Studios continues to dominate the sales department, slashing both limbs and prices off a handful of their critically acclaimed games. Just like last week, Wii U's legendary luchador-inspired Metroidvania – Guacamelee! Super Turbo Championship Edition — is still down to 50% of its original pricing. The beautifully colorful, yet macabre first-person dungeon crawler Severed is taking an equal cut in price on both Wii U and 3DS. Remember, that last one is cross-buy compatible, meaning a purchase on one system nabs you a free copy on the other.
Chicken Wiggle is also seeing a 33% reduction in price for the next few weeks. While this perilous platformer from the masterminds behind Mutant Mudds and Xeodrifter suffers somewhat from uninspired level design, it does feature a truly addictive level editor, providing aspiring game designers and playful doodlers the tools to hatch and share their own creations.
SWITCH RETAIL
NBA 2K18 (Take 2 Interactive Software, $59.99 | available 9/15) – Sportsball fans probably don't need me to tell them whether or not to pick this game up, nor should you bother listening to me pretend to rant like I know what I'm talking about. As far as I can tell, the biggest new inclusions are a narratively-driven story mode, new motion capture engine for an even more realistic feel and three super expensive versions to choose from, complete with different all-star players plastered on the box. Story-wise, you play a former b-baller six years removed from a career-ending injury who decides to become a general manager for their own franchise. I don't know about you, but if it were me I kinda just want to jump straight in the action without all the needless fluff. For better or worse, it seems like 2K Sports is walking a fine line between risk-taking and catering to a more accessible audience, not unlike Madden's strategy many years ago. Then again, what do I know? The last sports title I played involved rallying a shuttlecock to the beat of two flying anthropomorphic dogs in Rhythm Heaven Megamix.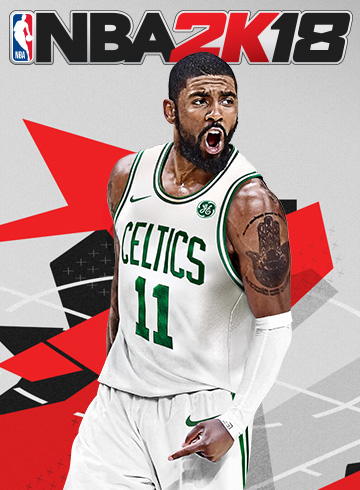 Soldam: Drop, Connect, Erase (Dispatch Games, $29.99 | available 9/20) – Looking for your next perplexing puzzler in color matching shenanigans? Originally released in 1992 for arcades, eventually ported to the Game Boy and then largely forgotten to the sands of time, Soldam's making a colorful comeback on Nintendo Switch alongside updated graphics, gameplay and modes. Think Tetris, but instead of clearing lines with shapes, you're using Puyo-esque blobs to clear entire rows of the same color. The mechanics get a bit wonky and difficult to explain from there, with adjoining fallen blocks shifting shades based off what's placed above them. Bottom line, it's a pretty mediocre experience that's rarely as fun as the aforementioned puzzlers it so desperately tries to emulate, especially at such a steep price tag.
SWITCH DOWNLOAD SOFTWARE
Kingdom: New Lands (Raw Fury, $14.99) – Legendary internet sensation Kingdom is set to conquer new lands on Nintendo Switch today! Garnering a cult following of loyal subjects ever since its royal release back in 2015, Kingdom: New Lands is a 2D side-scrolling roguelike where would-be rulers don the crown of Kings and Queens laying dominion over a wild and mystifying kingdom. That description, unfortunately, does the game a terrible injustice, as its captivating concept doesn't fit snugly in any known genre's box. In the end, the less that's said about Kingdom the better, as discovering its many secrets and the sense of accomplishment that comes with figuring out its subtle gameplay mechanics is crucial to preserving its many mysteries. I will, however, continue to gush over the game's breathtaking pixel art, complete with a fairy tale color palette and iconic sense of fantasy wonder I can't wait to immerse myself in.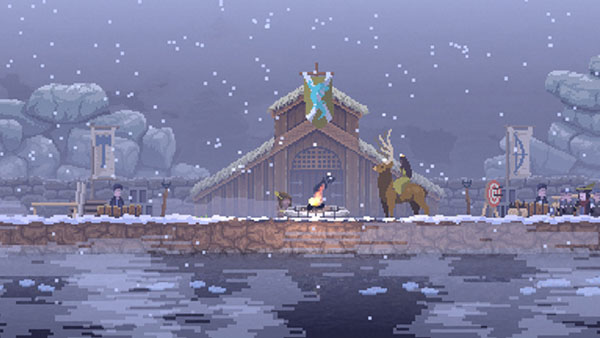 PAN-PAN A tiny big adventure (Circle Entertainment, $5.00) – Messed up capitalization aside, I'm actually quite intrigued by Pan-Pan's oxymoronic adventure, despite there being very little information scattered across the web. Deemed an open plain adventure, it aims to seamlessly blend environmental storytelling with elements of puzzle solving and exploration. Sound familiar? While nowhere near as action-oriented as Metroid or strategy-focused as Pikmin, it's entire premise of leisurely exploring an alien planet to fix a downed spaceship and find your way home has this restless writer fumbling for his wallet. Couple that with an adorably flashy polygonal aesthetic and stellar soundtrack by acclaimed sound producer Simon Viklund and you might be left with this week's surprise breakout hit.
Semispheres (Vivid Helix, $9.99) – Semispheres is a unique split screen, single-player puzzler that tasks players with guiding two objects simultaneously through separate exits. Each map is made of two halves, identical in layout with the critical exception of item placement and sentry location. Loving influences from the genre's finest can be felt throughout — from the striking orange and blue color palette reminiscent of Portal to the handcrafted design philosophies and sense of tranquility featured in Jonathan Blow's fantastically atmospheric puzzler The Witness. Despite a relatively short completion time, the game's perfect pacing, unique mechanic and relaxing soundscapes result in a high-brow brain tickler puzzle veterans won't want to miss.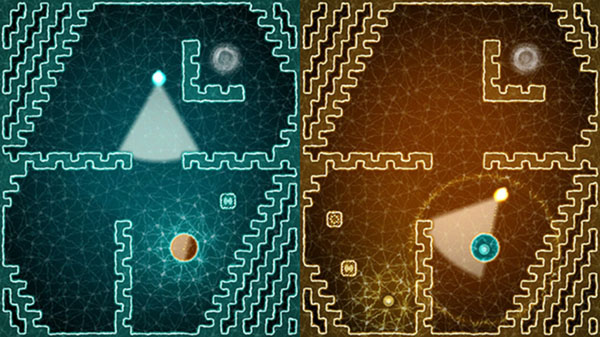 Robonauts (QubicGames, $13.49 | available 9/15) – On paper, Robonauts sounds like nothing more than your average space shooter. Players slip into the metallic alloy of a bouncy bot with a knack for destruction, blasting its way through all manner of cosmic critters using a staple arsenal of laser beams, missile barrages and spread shots. However, a quick glance at its fantastically frantic trailer reveals much more buried beneath its planetary surface, best illustrated by the an explosively vibrant art style and gravity defying gameplay. Local multiplayer options and a duo of difficulty modes help pad out the entire experience, making this one intergalactic face-off well worth considering.
Quest of Dungeons (Upfall Studios, $8.99) – A classic, turn-based dungeon crawler at its finest, Quest of Dungeons easily stands out in an overpopulated market of roguelike games. Sure, it doesn't necessarily bring anything new to the table, but it perfectly nails down the key elements associated with the genre under a beautifully 16-bit retro look. Procedurally generated dungeons, weapons and bosses provide a healthy dose of replayability, as well as leaderboards to compare your best runs with the community at large. Be sure to give it a shot if the term 'permadeath' makes your heart sing as opposed to coming under attack.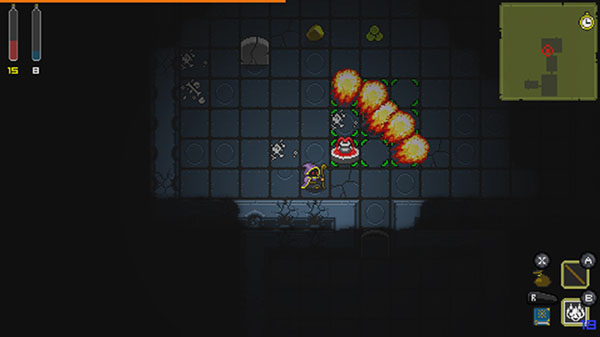 Beach Buggy Racing (Vector Unit, $9.99) – Move over, Mario Kart! There's a new kart racing sim speeding into town and it doesn't mind going off-road and getting a bit dirty. At its core, Beach Buggy Racing is a controller-based, HD iteration of a popular mobile series by the same name. Despite the flock of red flags that sentence undoubtedly raised in your mind, the ridiculous racer surprisingly proves fun in short bursts. Sure, the handling isn't perfect; the AI's always right at your rear; and you may receive a couple death threats from PETA for the countless penguins, seagulls and yetis run over because you just had to get every last in-game achievement. Yet for the sheer amount of content packed in this kart caper's trunk, I'd say revving towards the starting line is well worth the measly $10 price of admission.
36 Fragments of Midnight (Ratalaika Games, $2.99) – Coming in at number one for 'Switch Games Better Off In The App Store' is the oddly titled platformer 36 Fragments of Midnight. In it, players guide a glowing cube of light through a single, silhouetted stage littered with deadly buzz saws, lasers and spikes. The goal? As the name of the game suggests, it's your mission, should you choose to accept it, to collect 36 hidden shards as quickly as possible. Which, when all's said and done, should only take you roughly six minutes. Thankfully, every run is procedurally generated, though I can't say from the gameplay footage and reviews I've seen that any of it looks particularly challenging. It kind of comes off a budget Super Meat Boy. Outside some mildly appeasing visuals, it might be worth letting someone else pick up the pieces.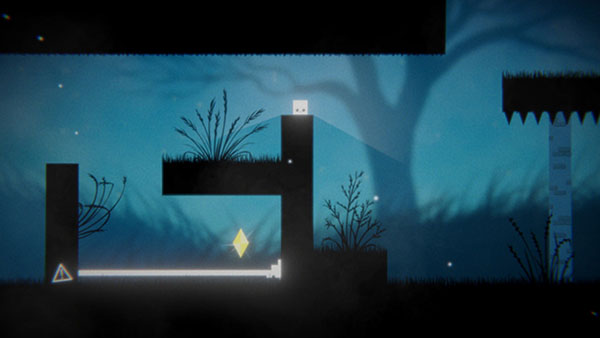 Arcade Archives – Spin Master (Hamster Corporation, $7.99) – With the vast majority of the Neo Geo's library consisting of either fighting games and shoot 'em ups, it's always refreshing to see a cartoony platformer tossed in the mix. Spin Master is an action-packed comical adventure featuring a duo of yo-yo wielding treasure hunters in search of ancient hidden artifacts. Oh yeah, and you're also trying to rescue the protagonist's girlfriend because 'video game logic.' Anyone familiar with the Metal Slug series will feel right at home with its eye-popping visuals and fast paced action as you blaze through side-scrolling stages set to an adrenaline-infused soundtrack. Look no further if you and a buddy are looking for some retro arcade action this weekend that's equal parts entertaining as it is challenging.
SWITCH DEMO
Project Octopath Traveler (Square-Enix, Free) – Yesterday's Nintendo Direct dropped a metric ton of details regarding the upcoming RPG sensation crafted by the masterminds behind the Bravely Default series. Just in case its gorgeous mix of CG pixel art wasn't enough to properly entice you, a free demo is available to help give all you intrepid adventurers a taste of its unique battle mechanics and traveler abilities. Admittedly, to be so far in development and still be beholden to a strangely worded working title seems odd, but when your game looks this good you can call it 'Project Flying Saucer Pants' and I'd still be tossing money incessantly at my screen.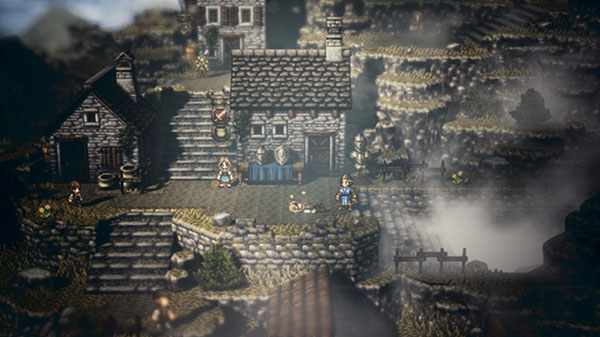 3DS RETAIL
Metroid: Samus Return (Nintendo, $39.99 | available 9/15) – Charge those Plasma Beams and dust off your Varia Suits: Classic 2D Metroid's back to kick some intergalactic insect tail! Prepare to experience the masterful reimagining of Samus Aran's monochromatic mission in Metroid eradication tomorrow when the bodacious bounty hunter's gunship touches down on 3DS systems. Classic themes of exploration and isolation return as you unravel the mystery behind SR388's past — home planet to everyone's favorite brain-sucking parasites. Besides a much needed graphical facelift, Samus has a whole bunch of new tricks tucked away under her super suited sleeves — from a full 360-degree aiming module and powerful melee counterattack to special abilities utilizing a mysterious energy source known as Aeion.
All these changes have me positively giddy wondering just what other sorts of surprises Nintendo may have in store. Will the original's emotional ending remain intact? Just how hard is that amiibo exclusive Fusion Mode? Will Metroid finally learn to crawl? We'll be sure to let you know in the coming days with our full review. In the meantime, don't forget to imprint some motherly love by pre-ordering that delightfully squishy Metroid amiibo!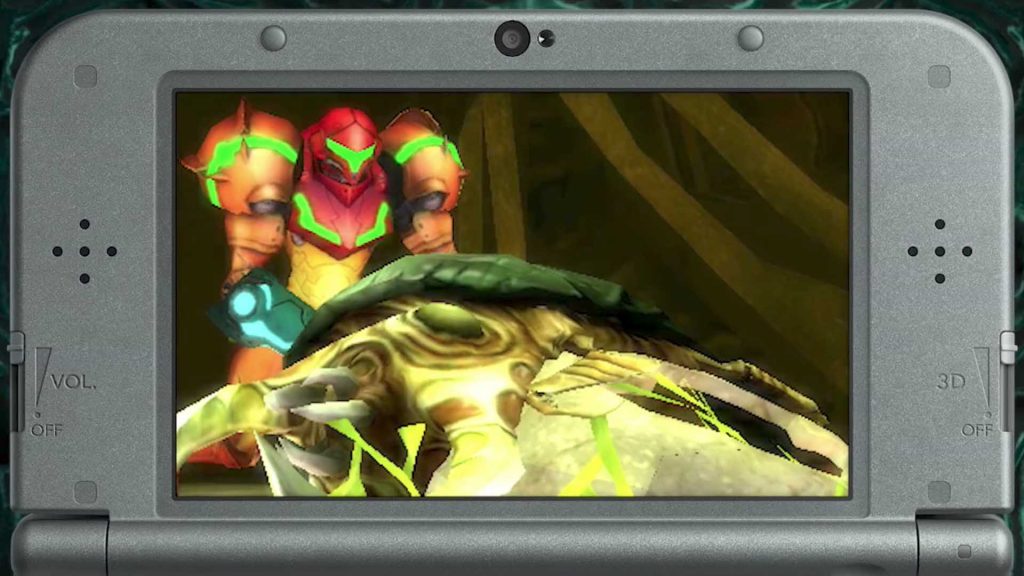 NEW 3DS DOWNLOAD SOFTWARE
Minecraft: New 3DS Edition (Mojang, $29.99) – Gaming's most successful 3D Lego simulator builds its way onto the New Nintendo 3DS today, effectively crafting a home on every one of Nintendo's modern consoles to date. For those of you passing through planet Earth for the first time in eight years, Minecraft is an endless sandbox of creativity that allows players to build and explore entire worlds as they see fit. Crafting, resource gathering and combat make up the brunt of the experience, with multiple game modes custom-tailored to each of these mechanics. There's no narrative to follow or set goals to accomplish other than those set by the player, creating a unique experience only limited by one's imagination. It's truly a masterpiece in gaming that I encourage everyone to try at least once in their lifetime, though I'd probably still recommend the far superior Switch version if you've got the means.
Percy's Predicament Deluxe (Maestro Interactive, $5.99) – Got a hankering for a three year-old Wii U port turned New 3DS exclusive that both doesn't use the system's patented stereoscopic 3D or touch screen features? You're in luck as Maestro Interactive has got quite the fowl fumblin' tumbler you've always been squawking for! In all seriousness, the game channels its inner Super Monkey Ball as you roll an adorable Penguin caught in a hamster ball (magical orb, whatever) through 100 levels of narrow pathways and obstacles while trying not to plummet into the deep abyss below. Quite the predicament, indeed. Unfortunately, the appeasing hand-drawn aesthetic of the its menu icon is not indicative of what you'll witness in-game, replaced instead by low resolution polygons and textures that barely meet standards set by the Nintendo 64. Beyond Percy's lackluster presentation is a bevy of other problems, like sensitive controls, repetitive level design and recycled assets, making this one platform-puzzler your better off rolling by.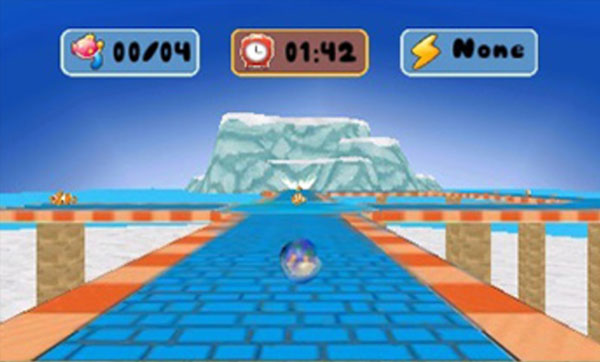 3DS ADD-ON CONTENT
Yo-Kai Watch 2: Oni Evolution Update (Nintendo, Free) – Fans of strangely spirited and charming troublemakers, take note: A new update for Yo-Kai Watch 2 is dropping today in anticipation of Psychic Specters' release later this month! Not only will it let you befriend S-Rank Yo-kai and access an improved Blasters mode, but you'll need it should you want the ability to either trade Yo-kai or transfer your data over to the new game should you wish to pick up your adventure where you left off.
3DS PRE-PURCHASE
Pokémon Gold & Silver (Nintendo, $9.99 | available 9/22) – We're just one week away from reliving childhood days spent pocket pal collecting all throughout the Johto Region! Be sure to plan out your starters and toss some Pokédollars Professor Elm's way today so you can hop right in those running shoes and off towards adventure the moment Gold and Silver drop on September 22nd. Remember, as revealed in yesterday's Nintendo Direct, purchasing either of these two versions within the next 365 days will net you a one-of-a-kind Celebi for use in either Pokémon Sun & Moon or their upcoming ultra-powered counterparts.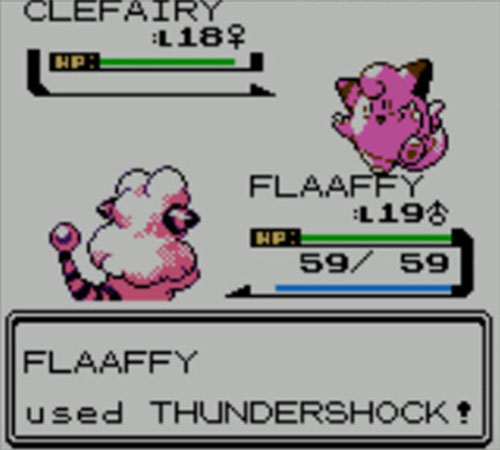 3DS DEMO
Etrian Odyssey V: Beyond the Myth (Atlus, Free) – Get ready to whip out some graph paper and sharpen those No. 2 pencils: Fantasy dungeon-crawler Etrian Odyssey V is slowly charting a path for 3DS systems! To get you budding cartographers sufficiently hyped for the occasion, Atlus released a delightfully meaty demo in the eShop yesterday shortly after Nintendo's jam-packed Direct. The demo itself lets players create a party of their liking with every single character and class available right from the start. There is, of course, a capped caveat on how far you can train your would-be warriors, as well as how deep you can explore Yggdrasil's mighty roots. Fortunately, your relentless perseverance to obliterate evil today will greatly benefit you tomorrow as all progress can be carried over to the full release come October 17th.
3DS HOME MENU THEMES
Metroid: Samus Returns Samus Aran – $1.99
WII U DOWNLOAD SOFTWARE
Earthlock: Festival of Magic (Snowcastle Games, $9.99) – A homage to JRPGs of a bygone era, Earthlock is a fantastically colorful turn-based RPG given birth by a successful Kickstarter campaign. Developers Snowcastle Games clearly understand what fans of the genre want, providing a grindy, no-nonsense turn-based combat system with some refreshing twists to keep gameplay relatively unique. In the end, there's a surprisingly hardcore RPG experience buried underneath its vibrant, child-friendly exterior. Despite a fairly barebones story and some equally bland characters, I'd still recommend it, especially on a system as starved for role-playing games as the Wii U.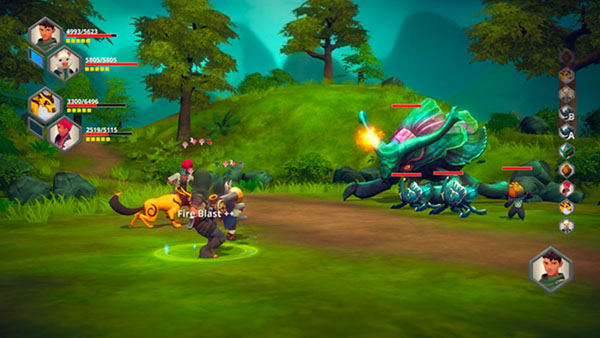 WII U VIRTUAL CONSOLE
Vigilante (Konami, $5.99) – This spiritual successor to 1984's side-scrolling beat 'em up, Kung Fu, Vigilante unsurprisingly does very little to shake up the then budding genre from its relatively simplistic roots. Players guide a hot-headed Brooklynite on a fisticuffed fight through the streets of New York City to save his girlfriend Madonna (no, not the Madonna, although that would have been far more compelling) from a ragtag group thugs and hooligans. Unfortunately, it isn't very good, with games like Double Dragon and Final Fight giving it a merciless beatdown as the years went by. Sluggish controls, muffled sound effects and a ridiculously cheap learning curve make me question why Hudson would even bother bringing this TurboGrafx-16 version to the Wii U, especially at this point in the system's fleeting lifespan. Save your lunch money, folks.
SPECIAL OFFERS AND DEALS
[Switch] Puyo Puyo Tetris ($24.99 | 16% off) until 9/27
[3DS] Severed ($7.49 | 50% off) until 9/21
[3DS] Chicken Wiggle ($9.99 | 33% off) until 9/28
[3DS] Terraria ($9.99 | 50% off) until 9/28
[3DS] Nano Assault EX ($7.49 | 25% off) until 9/20
[3DS] Drancia Saga ($4.00 | 20% off) until 9/27
[3DS] Kingdom's Item Shop ($4.00 | 20% off) until 9/27
[3DS] Adventure Bar Story ($4.79 | 20% off) until 9/27
[3DS] Adventure Labyrinth Story ($4.00 | 20% off) until 9/27
[3DS] Mercenaries Saga 2 ($3.99 | 20% off) until 9/27
[3DS] Conveni Dream ($4.00 | 20% off) until 9/27
[3DS] Zombie Panic in Wonderland DX ($4.99 | 37% off) until 9/15
[3DS] Drancia Saga ($4.00 | 20% off) until 9/27
[3DS] Cursed Castilla ($9.95 | 17% off) until 9/21
[Wii U] Guacamelee! Super Turbo Championship Edition ($7.49 | 50% off) until 9/21
[Wii U] Severed ($7.49 | 50% off) until 9/21
[Wii U] Terraria ($14.99 | 50% off) until 9/28
[Wii U] Swap Fire ($2.49 | 50% off) until 10/4
[Wii U] Fit Music ($9.95 | 50% off) until 9/21
[Wii U] PING 1.5+ ($1.49 | 70% off) until 9/21
[Wii U] Ohayou! Beginner's Japanese ($3.99 | 20% off) until 9/27
[Wii U] Color Zen ($3.19 | 20% off) until 10/1
[Wii U] VRog ($3.99 | 20% off) until 9/28
[Wii U] Squid's Odyssey ($5.99 | 60% off) until 9/28
Check Nintendo's website for the full list of deals available.
AMIIBO
Samus Aran and Metroid | Metroid series (Nintendo, $23.99 | available 9/15)
HARDWARE
Nintendo New 3DS XL – Samus Edition (Nintendo, $199.99 | available 9/15)

What games will you be downloading this week? Be sure to let us know in the comments!
Leave a Comment