Gather 'round, squid kids. The addictive Salmon Run mode is getting something special this Friday. Starting at 5:00 p.m. PT | 8:00 p.m. ET and ending 30 hours later, the next batch of weapons to be assigned are question marks. Splatoon 2's Japanese Twitter account dropped this new development last night and from what can be deciphered from the tweet, a plethora of ideas have been thrown around. Maybe we can pick our weapons? Perhaps we have to find a weapon on the map before the ten second countdown ends? Maybe we're randomly assigned a weapon from the entire catalogue each time instead of shuffling between four?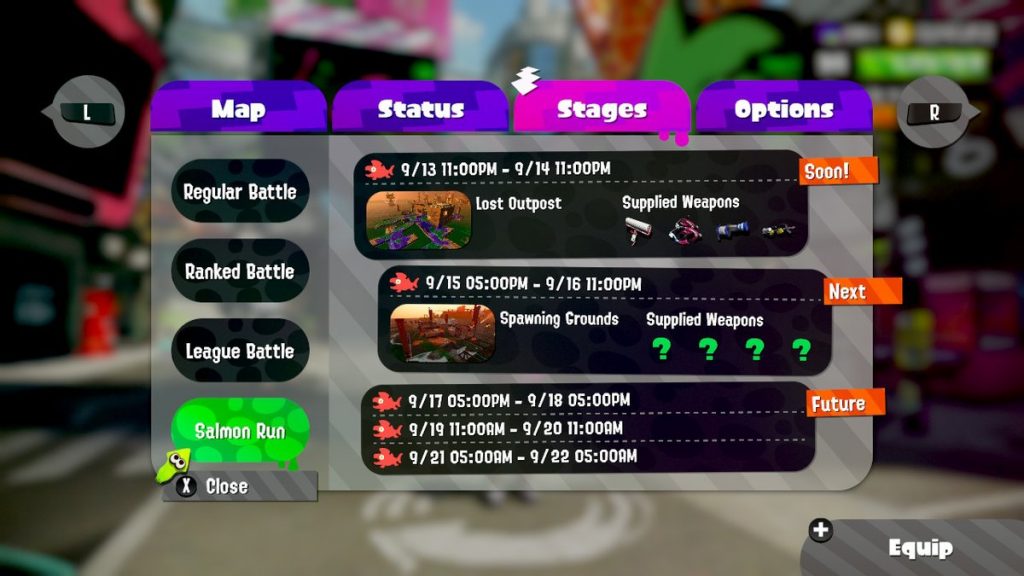 The most likely outcome is a bit spoilery and can be found in one of our previous articles detailing Splatoon 2's datamines. The portion of the tweet saying we can't take some items back with us sure points us in this direction.
For all you Salmon Run addicts, what are you hoping that Mr. Grizz has in store for us?
Leave a Comment