Following a datamine of Splatoon 2 last month, more data has been found by the same group over on Reddit. These new findings include data for one — possibly two — new modes and more info concerning Octolings. Any of you curious Inklings can press on for details, but for those of you who would like to remain unspoiled, this is your final warning.
The Reddit post starts off by clarifying that absolutely none of this info is set in stone, so take it all with a grain of salt in regards to what could be coming to Splatoon 2. First off, there's data that points to a fifth game mode, and is defined similarly to the three Ranked modes: Splat Zones, Tower Control and Rainmaker. This mode has objects defined within it, labeled VictoryRocket, with one object, VictoryRocketNozzle, able to be equipped by the player, similar to the Rainmaker. There is also a testing version of The Reef left in the game's code that contains the necessary objects for this mode to run, shown in the images below, highlighted in blue: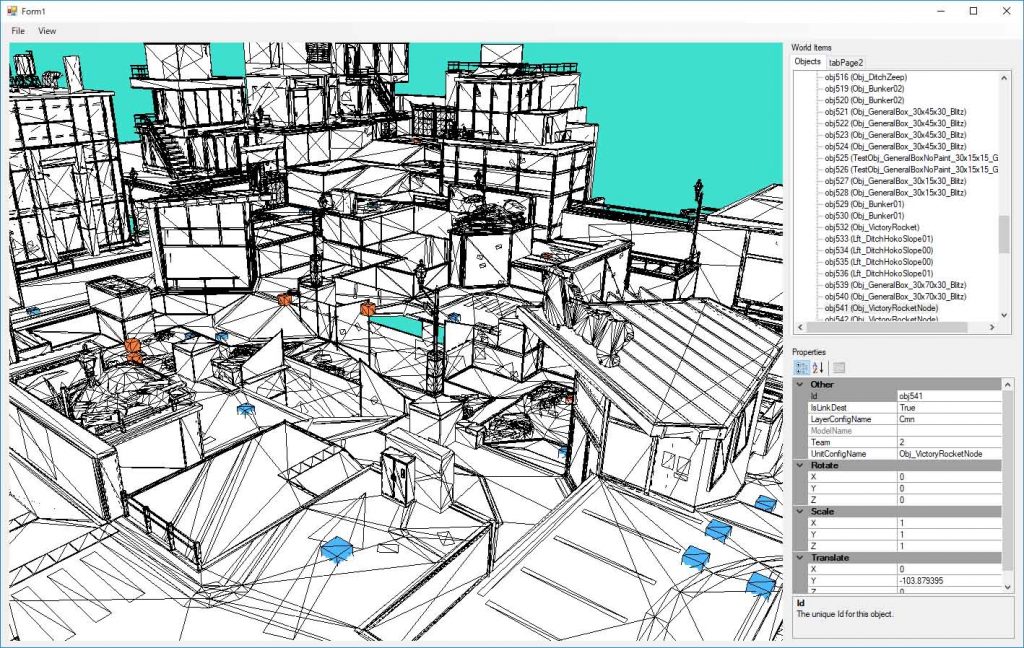 This testing verson of The Reef also contains objects that seem to point to another ranked mode, though the files indicate it may have been scrapped, since they don't relate to any other currently discovered modes.
Next up, we have some more data regarding playable Octolings. Previously, files relating to the Octolings had been found, and it was speculated that they referenced player types; and now more info has been uncovered that shows that they definitely are, with files titled "OctGirlType" and "OctBoyType" pointing towards the parameter titled "PlayerModelType." Additionally, a post has been shared publicly showing rough models of hairstyles for OctBoy and OctGirl. It should be noted that no one is actually aware where these models came from, but they were included in the Reddit post. There's also an image in the game files that would be used if Octolings ever had dialogue in the story mode of the game. It should be noted that this does not confirm that Octolings will be playable, but it does show that Nintendo put effort into properly putting them into the game.

Additionally, there are files in the game that point to a scrapped special weapon, labeled Bazooka — which, strangely, is not related to Splatoon's Inkzooka, since the internal name for the Inkzooka is SuperShot. There are also names for all of Splatoon's original special weapons in the code, though the code for these weapons have all been removed.
The post ends by stating that the group does not have access to any update files and that everything they've found was in the base game. So Nintendo could have plenty of surprises in store that we haven't seen yet.
Leave a Comment