Last month we predicted that a big content update would hit Splatoon 2 on August 23rd thanks to some construction signs that are posted around in the game's tutorial. Combined with a datamine of extremely fresh ink and that Gamescom would be occuring around this time, it seemed like a no brainer. While not as big as we thought, Splatoon 2 is receiving three new updates over the next two weeks.
NEW STAGE: MANTA MARIA
You'll be having Turf Wars and Ranked Battles aboard the Manta Maria. We briefly saw this vessel last month and it'll provide quite the entertainment. With three masts and netting all over, this map will have players on the attack and defense depending on how fast the tides turn.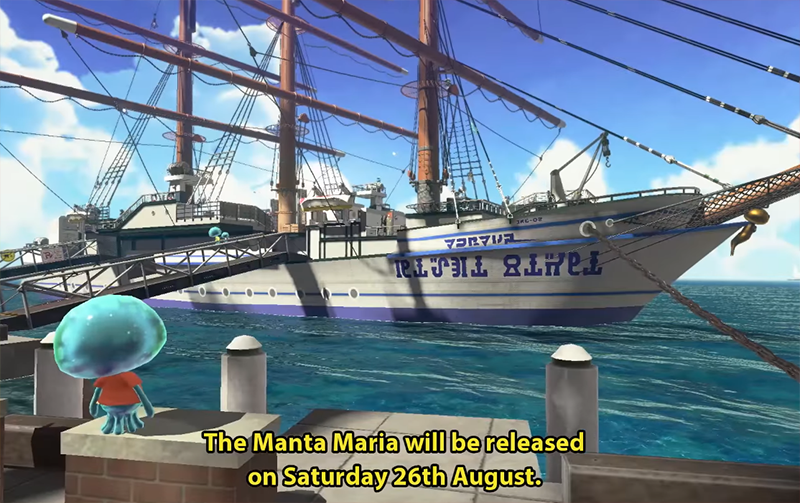 This map will be hitting Splatoon 2's servers this Saturday, August 26th.
"NEW" SPECIAL WEAPON: BUBBLE BLOWER
Teased in July during Splatoon 2's last Direct before being released, we saw a childhood toy become a splatting machine. With a wave, your Inkling can release up to three bubbles. Once set free you and your teammates better take fire – your ink will propel these bubbles forward, bursting to take out opponents and cover some turf. In a pinch instead? Set these bubbles free when taking shots and they'll save you from being sent back to the spawn point. This special will be packaged with a Forge Splattershot Pro that has a planned unboxing of Saturday, September 2nd.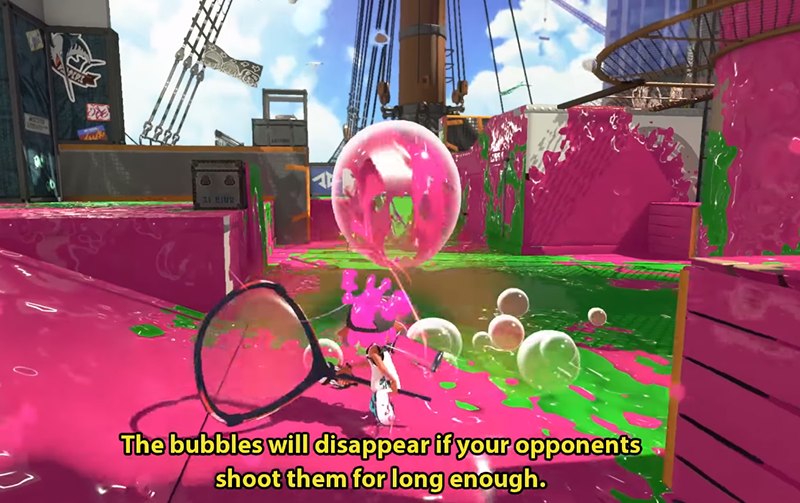 SALMON RUN STAGE: LOST OUTPOST
Seems like Salmonids have more than just two places they wreak havoc on. Welcome to Lost Outpost, a home away from home that could be a cousin to Piranha Pit from the original Splatoon. Making Salmon Run's rotation based on three maps instead of two, this location is an Inkling Squid's worse nightmare with grates scattered about. Not only that, but there are walls throughout so you'll have to make good use of the D-pad commands to communicate with one another if you want to make it through all three rounds, instead of saying "Ouch!"
Lost Outpost will be out August 23rd.
Looks like we were close with our August 23rd prediction. Sounds like we'll have to wait a tad longer before the rest of the somewhat spoiled data has been implemented. Until then, it's time to be ready for the next Splatfest!
Leave a Comment