This week in the Nintendo eShop: Jackbox brings the party to Switch, Telltale gives Minecraft its patented point-and-click treatment and a new dynamic duo wiggles onto 3DS.
The Wii U is looking pretty dead with nary a release making the cut this week. Fortunately, the fantastic FAST Racing Neo is on sale to slightly make up for it, speeding forth at a 25% discount for the next couple weeks. Swap Fire, the frantic first-person with a teleportation twist, is also on sale for just a handful of quarters, but you already picked that one up for free months ago, right?
SWITCH RETAIL
Minecraft: Story Mode – The Complete Adventure (Telltale Games, $39.99 | available 8/22) – The complete adventures of Telltale Games' Minecraft Story Mode saga is finally coming to Nintendo Switch this week! This collection bundles together all eight episodes of Jesse's perilous quest across the Overworld, to the End and beyond. In typical Telltale fashion, your actions drive the narrative forward, with every choice you make having varying outcomes and consequences. It's fairly enjoyable as far as point-and-click adventure games go, often praised for its humor, faithfulness to its source material and lighthearted tone.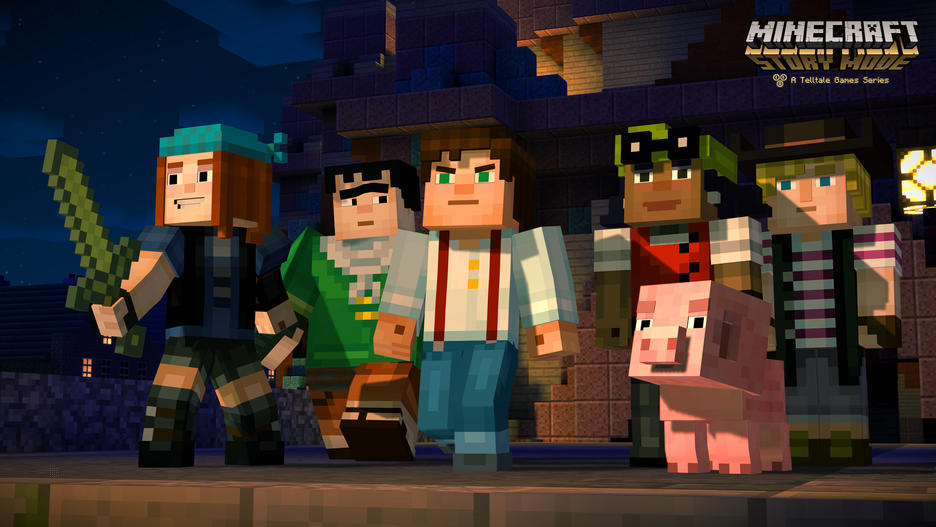 SWITCH DOWNLOAD SOFTWARE
The Jackbox Party Pack (Jackbox Games, $24.99) – The very first party game in a series of three (soon to be four) invades living rooms today, featuring five fan favorite games for you and your friends to fight over. Games include the comedy trivia sensation You Don't Know Jack; hilarious bluffing game Fibbage XL; bizarre pictionary-inspired romp Drawful, manic mad-lib title Word Spud; and wacky-fact-filled Lie Swatter. Supporting up to eight friends in simultaneous multiplayer mayhem, each game is extremely simply to learn, with no additional controllers necessary thanks to Jackbox's ability to link to phones, tablets and computers. The Switch's ease of portability cannot be stressed enough with this one either, proving the perfect example of the console's ability to bring the party with you wherever you go. Until the next WarioWare game releases, be sure to pick up this universally glowingly reviewed party pack this instant.
The Jackbox Party Pack 2 (Jackbox Games, $24.99) – Thought the party was over? Keep the midnight oil burning with even more rib-tickling party favors for stepping up game night. Rounding out the package this time around is the hear-larious sound effects game Earwax; absurd art auction title Bidiots; bomb-defusing nail-biter Bomb Corp.; gut-busting riot Quiplash XL; and insatiable sequel to Fibbage 2. Download it this instant if you wish to turn your living room (or anyone else's for that matter) into a giggling mass of hysteria.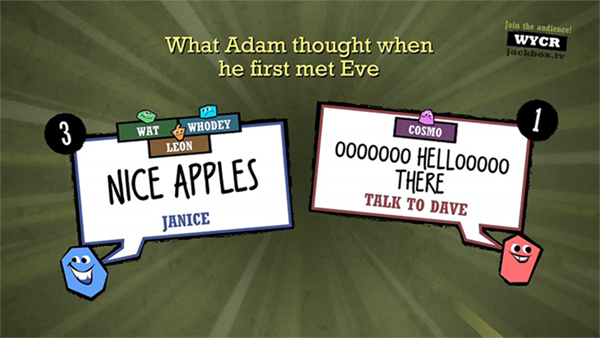 Sky Ride (Mutan Inc., $7.00) – Sky Ride is a third-person action game with arcade sensibilities. Players fly a high-speed hoverbike through mobs of relentless machines in frantic fashion, blasting anything in sight straight out of the sky. While that may sound like mindless fun worth giving a download, it proves a pretty shallow experience thanks to only having one game mode, one map, no menus and no reward for employing a modicum of strategy or skill. It many ways, it doesn't even feel like a finished game, having just barely met the minimum requirements for being published in the eShop. Steer clear from this one.
Arcade Archives: Magician Lord (Hamster Corporation, $7.99) – A side-scrolling action game packaged alongside the Neo Geo launch way back in 1990, Magician Lord sees magician Elta on a quest to save his homeland from the evil wizard Gal Agiese. It's perhaps best known for employing unique gameplay twists on what would otherwise be a fairly drab journey, like allowing our demon slaying sorcerer to transform into all manners of brooding beasts and fabled fiends, or being harassed by an invincible monster should players take too long to complete a stage. While it doesn't quite hit the same highs, fans of Capcom's notoriously difficult Ghouls 'N Ghosts series and old school, linear Castlevania adventures should feel right at home.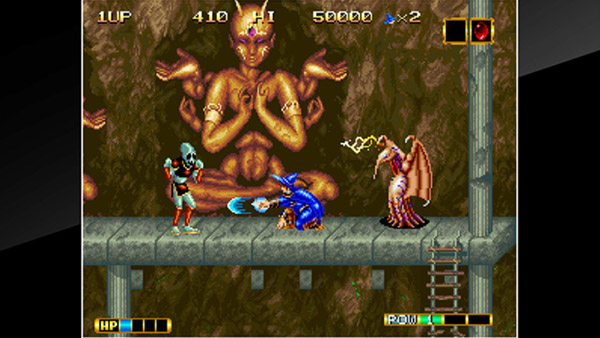 3DS DOWNLOAD SOFTWARE
Chicken Wiggle (Atooi, $14.99) – Chicken Wiggle is the latest perilous platformer from the masterminds behind Mutant Mudds and Xeodrifter. Giving a tiny inspirational nod to the great dynamic duo Banjo-Kazooie, a wicked, green-skinned witch kidnaps a cluster of chicks with nefarious intent and it's up to their fowl friend and his wiggly worm companion to work together and save the day. While the presentation's a bit lackluster and the campaign's level design uninspired, the real meat lies in its addictive level editor, providing aspiring game designers and playful doodlers the tools to hatch and share their own creations. (See, Nintendo! There's really no excuse for Super Mario Maker's portable shortfalls…)
Alchemic Dungeons (Q-Cumber Factory, $5.00) – Alchemic Dungeons is a mystery dungeon-style Japanese roguelike on par with games like Shiren or the Pokémon Mystery Dungeon spinoffs. Permadeath runs rampant as you bravely battle your way to the bottom of each procedurally generated, monster-filled dungeon. The kicker? Instead of discovering or purchasing your weapons and armor, players craft everything themselves out of the remains hoarded from felled beasts lurking in the dark depths. Additionally, the game trades in the genre's penchant for punishment with a much more fair level of difficulty, courtesy of its fun and intuitive crafting system. While seasoned veterans may be turned off by its more accessible nature, it should prove a perfect introduction for anyone willing to dip their toes in what the dastardly roguelike has to offer.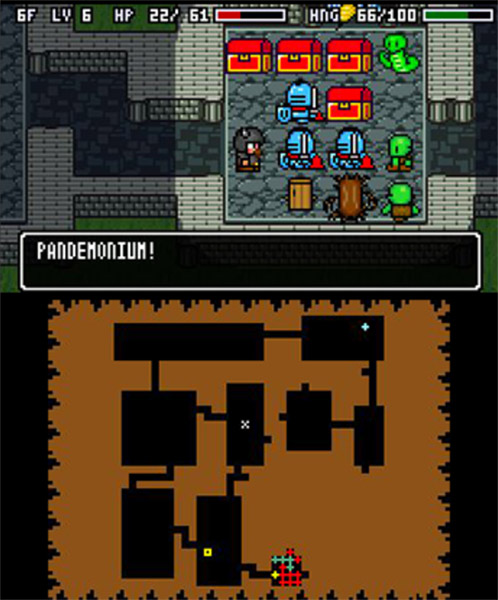 SPECIAL OFFERS AND DEALS
[3DS] Cube Creator 3D ($5.49 | 31% off) until 8/30
[3DS] Comic Workshop ($5.59 | 30% off) until 8/24
[3DS] Comic Workshop 2 ($6.99 | 30% off) until 8/24
[3DS] Unlucky Mage ($5.99 | 40% off) until 8/31
[3DS] AeternoBlade ($5.99 | 60% off) until 8/24
[3DS] Strike Force Foxx ($2.99 | 40% off) until 8/30
[3DS] Thorium Wars: Attack of the Skyfighters ($3.29 | 34% off) until 8/30
[3DS] Hit Ninja ($1.59 | 20% off) until 8/24
[Wii U] FAST Racing Neo ($11.20 | 25% off) until 9/6
[Wii U] Swap Fire ($0.99 | 94% off) until 8/23
[Wii U] Star Splash: Shattered Star ($2.09 | 40% off) until 8/20
[Wii U] Art of Balance ($6.70 | 25% off) until 8/23
[Wii U] Citadale – The Legends Trilogy ($4.95 | 45% off) until 9/7
[Wii U] Rorrim ($2.75 | 50% off) until 9/7
[Wii U] Star Splash: Shattered Star ($2.09 | 40% off) until 8/20
Check Nintendo's website for the full list of deals available.

What games will you be downloading this week? Be sure to let us know in the comments!
Leave a Comment