There's a lot of games waiting for you in the Switch's eShop, but you'd be hard pressed to find one quite like Tumbleseed. A precision based roguelike that rewards those who take the time to comfortably grasp its controls and power ups would be one thing, but adding in top shelf visuals and music as well as a full harvest of puns takes the rock solid foundation to new heights. I could go on, but thanks to our own Matthew Weidner I don't have to: check out his full review from the game's release.
Now that you've done your homework (or skipped ahead to see what I've been leading up to) you can get excited as we are for the massive update that's come to Tumbleseed over the weekend. This one was put together both as a response to criticisms and feedback to the game since launch as well as the team's belief in the product itself, and even comes with a little something exclusively for players on Switch.
Based on patch notes from the game's Steam page as well as the game's Twitter account, Tumbleseed now has new modes, power ups and other small touch ups in its 4 Peaks update. Most exciting for those who may not gel with the nerve wracking nature of roguelikes are the four peaks themselves. These mountains are levels that are the same each time you go through them, allowing players to practice and polish themselves to take on the main adventure mode or just to enjoy in their own right. There're even new auras for players to unlock through these, and weekly challenges to really push yourself with.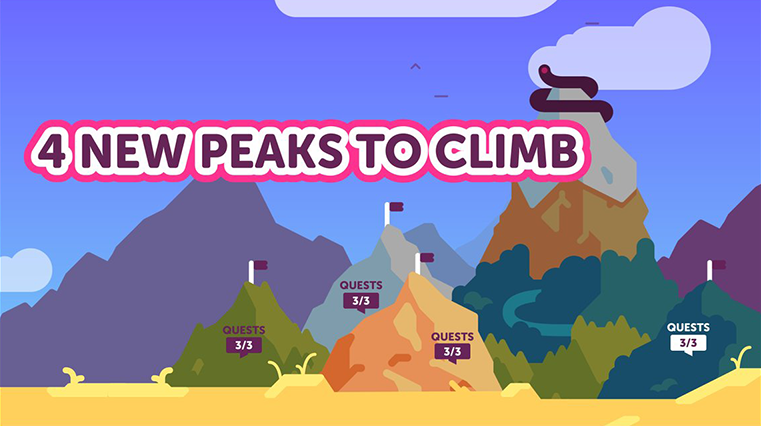 Even if you know the game fairly well, this update has fundamentally changed the ways certain parts of the game work. And remember that Switch exclusive mode I mentioned? A one on one battle mode has been crafted just for Nintendo's hybrid system, letting you take on a friend no matter what multiplayer control options or console setup you're running it in.
Last but not least, the game just so happens to be on sale in the eShop. With a 33% discount getting you the game along with all the add-ons I just listed off (and some I didn't), it might be the best time of all to get into the humble little rolly roguelike.
Leave a Comment